Just days after the release of the DJM-A9 professional DJ mixer, the Pioneer DJ brand is coming at us with another significant gear release, this time introducing the OPUS-QUAD professional all-in-one DJ system. For the first time ever on a Pioneer DJ all-in-one DJ system, the OPUS-QUAD offers standalone 4-deck playback designed for versatile DJ performances. It also features a new take on design for the ultimate playability. Keep reading to find out more.
Let's start with OPUS-QUAD's unique look. Featuring a matte black finish and earth-colored slits on the front and sides, the OPUS-QUAD is meant to enhance the aesthetic of any performance environment. The entire controller is sloped at a 5-degree angle, and the rounded front edge is built to be comfortable for DJs to rest their hands on, with dimples and a textured finish on the outer and top parts of the jogs to provide better grip.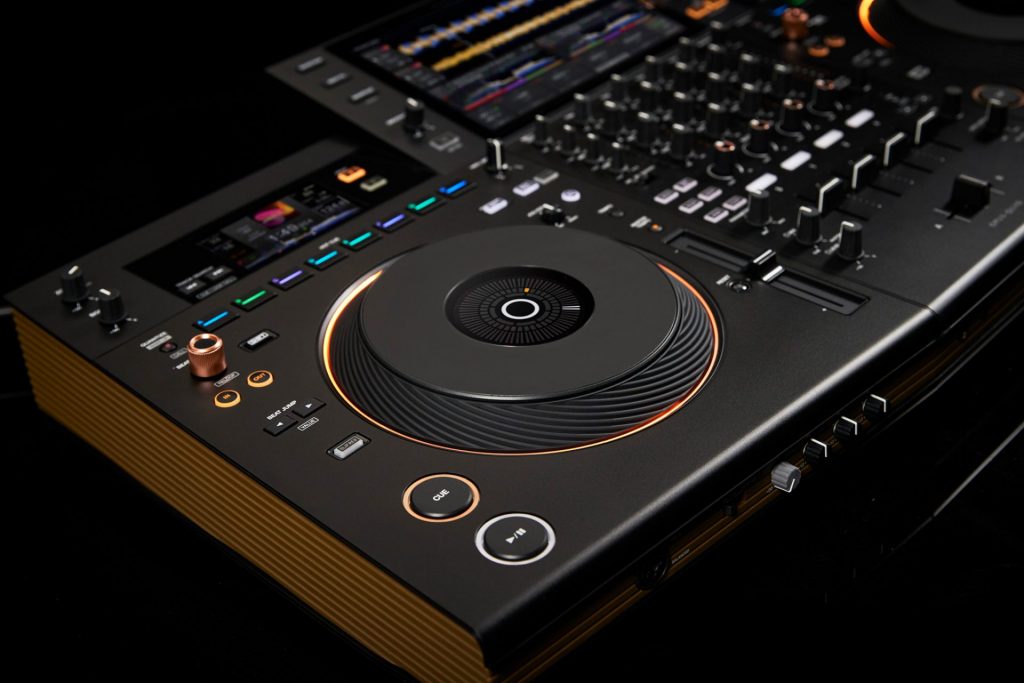 The colors of the lights on the jog rings match the customizable colors DJs have assigned to the decks, so they always know which is playing. Plus, DJs can easily find tracks via an intuitive large touch display and a new rotary selector, and view track information for each deck with a single glance. All this combines to help play comfortably, deliver the best performance, and inspire an audience.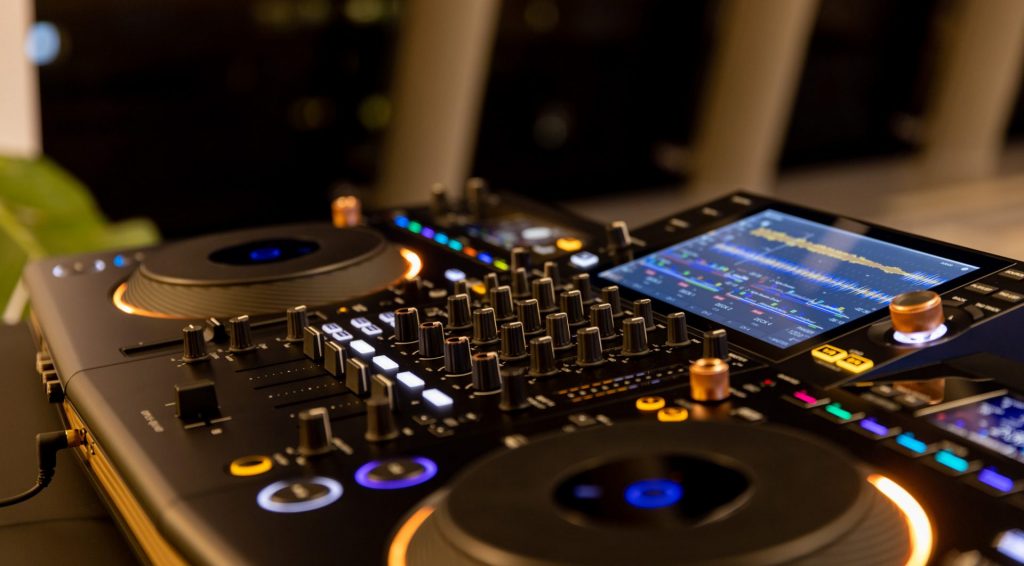 For the first time on a Pioneer DJ all-in-one DJ system, the OPUS-QUAD offers standalone 4-deck playback designed for versatile DJ performances. This means DJs can play four tracks on four different decks simultaneously, cue up tracks in advance, and even leave a deck free for dropping requests into their set at a moment's notice. And with support for various media source types, including USB-C and USB-A, the OPUS-QUAD provides DJs with flexibility.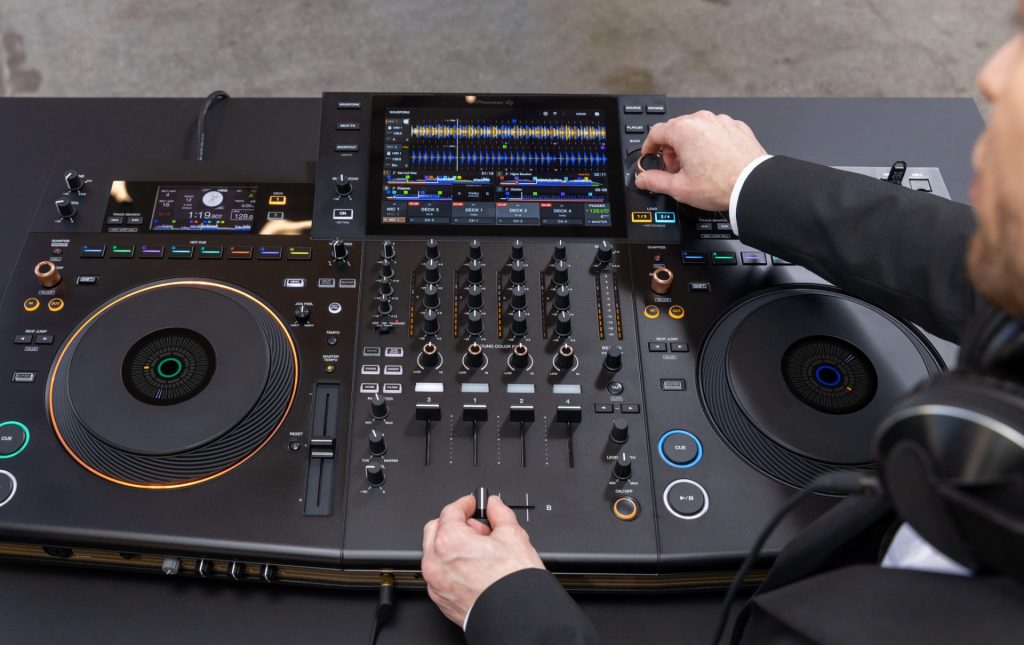 OPUS-QUAD produces high-quality audio at any venue. With zone output, you even have the option to output audio that's separate from the master audio, giving you the ability to play different music genres in separate rooms of a venue from just one unit.
Key features of the Pioneer DJ OPUS-QUAD:
First Pioneer DJ standalone 4-deck playback for versatile DJ performances
Support for multiple media sources to match different playing styles
10.1-inch multi-touch screen for rapid and accurate track search
Optimized deck configuration and new Smart Cue
32-bit ESS D/A converter for high-quality sound
Evolved, easy-to-use professional effects
Zone output for playing different music in different spaces
rekordbox and Serato DJ compatibility (Serato compatibility coming summer 2023)
The OPUS QUAD is available now for $3,199 (plus tax). To learn more, visit Pioneer DJ's website, or pre-order yours here.