Pioneer DJ has announced the DDJ-REV5, a new scratch-style controller featuring Stems control and more. With Serato DJ Pro and rekordbox compatibility, this 2-channel controller offers an authentic scratch experience and a variety of innovative features to enable more creative, open-format DJ performances. Keep reading for more.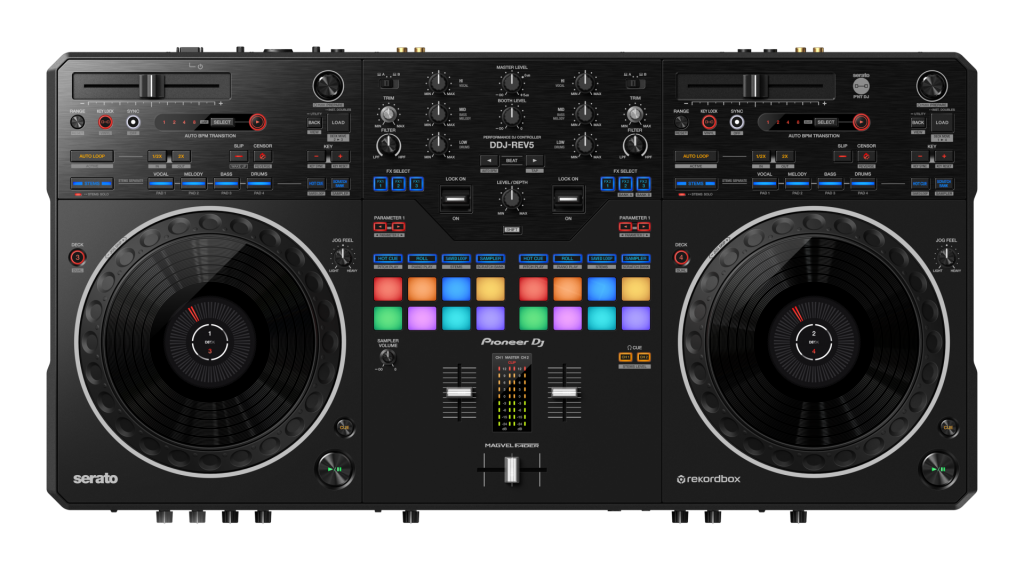 The DDJ-REV5 is equipped with large jog wheels for intricate and precise scratching when used with the robust and slick MAGVEL FADER. Also, the long tempo sliders on the DDJ-REV5 run horizontally above the deck sections while the controller places the Performance Pads and Lever FX in the mixer section to emulate the setup preferred by open format DJs around the world.
It also includes unique Stems control buttons for live mashups and remixes to allow DJs to individually play or mute different parts of any track, such as drums or vocals. Tracks are split into different Stems within the software – vocals, melody, bass, and drums in Serato DJ Pro; or vocal, drums, and inst (other instruments including bass and synths) in rekordbox – allowing users to play them separately.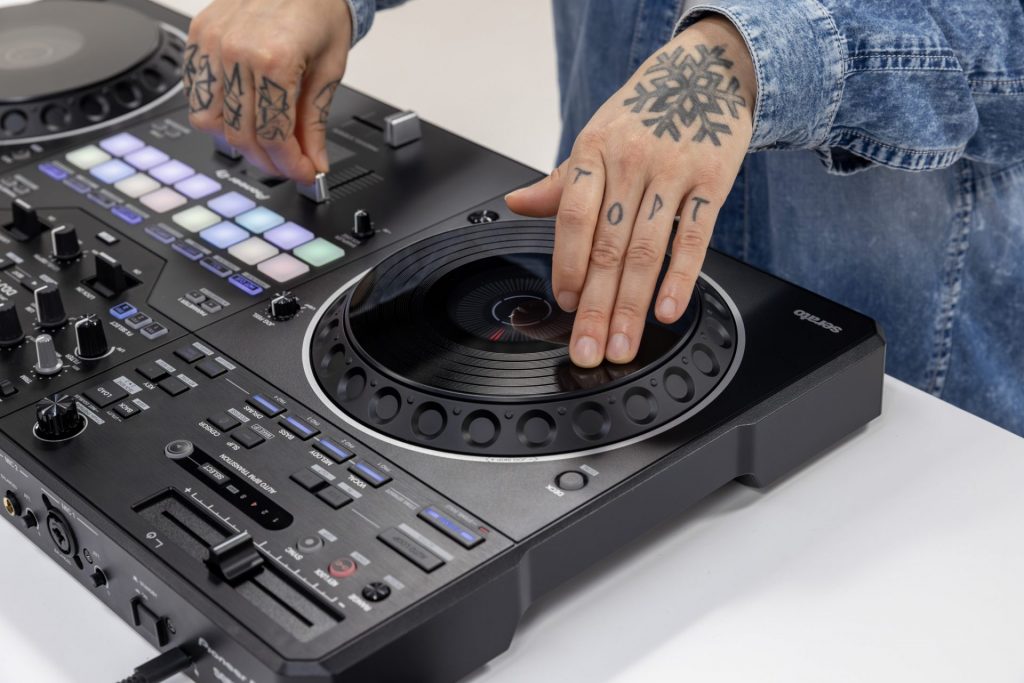 Stems Mute/Solo
DJs can Solo or mute the different Stems to create mashups on the fly. For example, play the instruments from a track on deck 1, then play the vocals from another track on deck 2 to make a mashup.
Stems Separate
Isolate different Stems of a track on separate decks to make live remixes. For instance, play instruments from a track on deck 1 while scratching its vocals on deck 2. Or choose a Stem to isolate and then add an effect to only that part.
Stems Level
Use the EQ knobs to adjust the volume for separate Stems of a track. Plus, use different Stems in combination with Deck Move, which allows easy movement of tracks between decks, and Dual Deck, which enables DJs to simultaneously operate the 2 left or right decks together. This makes it easy to make and control multiple live mashups and remixes at once.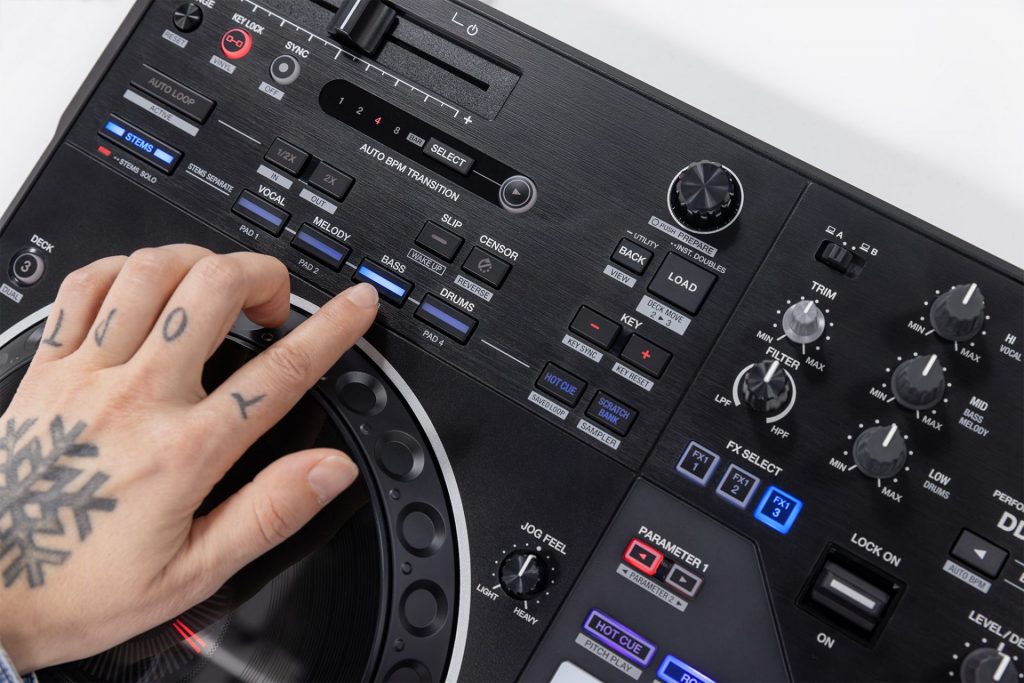 To enable even more creativity, the DDJ-REV5 features the first-ever Auto BPM Transition for seamless track mixing over a shift in BPM. This feature smoothly adjusts the tempo of a track over a specified number of beats, so you're totally free when choosing songs and never bound by BPM ranges.
And the new Piano Play offers an immersive musical experience where you can trigger a cue point in different semitones, with the changes in pitch arranged on the 16 Performance Pads to recreate the layout of a piano's keyboard.
The DDJ-REV5 will be available in late September, but you can pre-order it now from Sweetwater for $1,099. To learn more about this controller, visit Pioneer DJ's website or check out the introduction video below.