SoundSwitch has released Control One, a professional lighting controller and dual-universe DMX interface that can help DJs level up their sets with synchronized lights and on-the-fly lighting effects. As the first-ever lighting controller and interface designed for DJs, Control One has impressive features and extensive connectivity with DJ and DAW applications. Keep reading for more.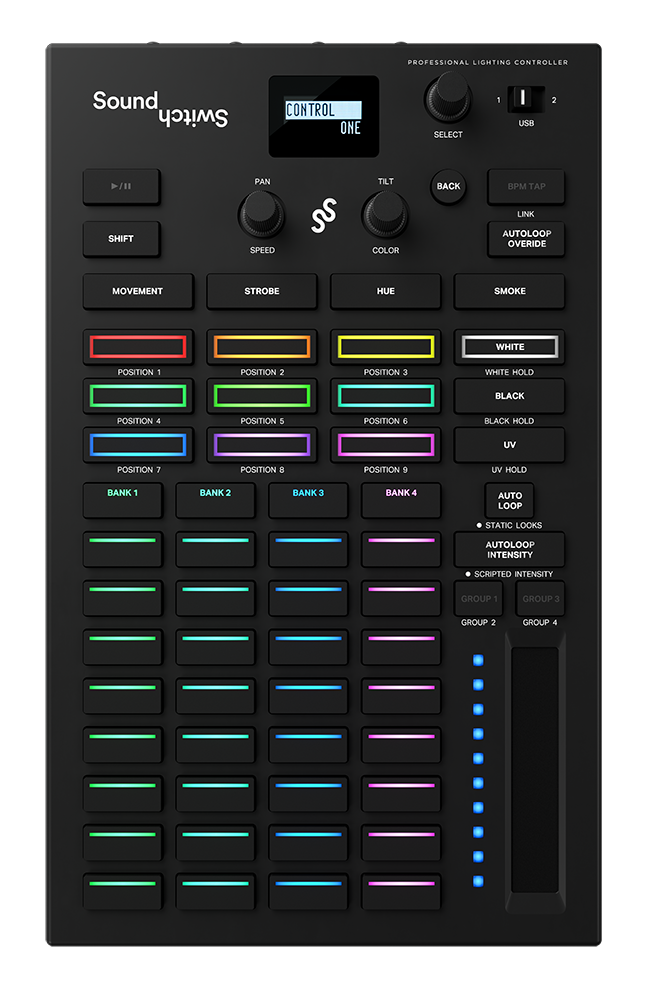 Control One provides dedicated tactile control over light fixture color, intensity, movement, automated light shows, and FX and brings music-synchronized light shows and the power of on-the-fly visual effects to your fingertips. It's also compact and intuitive, making it easy for DJs to incorporate lighting into their live performances.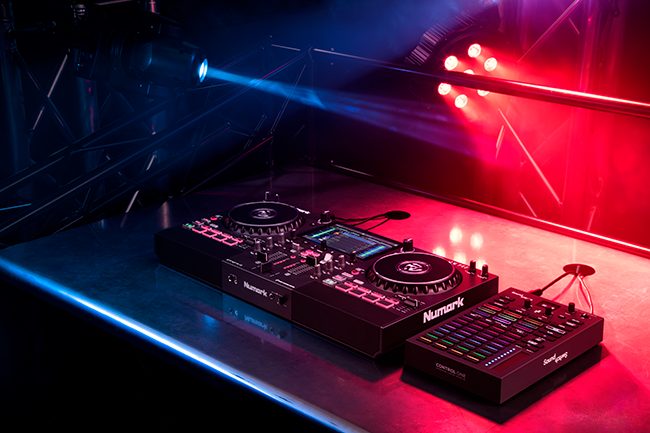 The controller is compatible with professional DJ platforms from Engine DJ, Serato DJ, and Virtual DJ. You can also automate synchronized light shows and add live lighting effects using Ableton Link or manually tapping in the BPM on Control One.

All key features include:
1:1 Hardware Control for SoundSwitch Software
Plug and Play with Engine DJ Hardware (Engine Lighting)
Automatic Light Shows Synced with Beat Grids
Controls Both DMX and Philips Hue Lights
Performance Pads with Customizable RGB
Pan, Tilt, and Intensity Controls
Onboard Memory for Storing Light Patch and Settings
(4) Pro-grade DMX Connections for 2 DMX Universes
DMX Input for Merging with Install Lighting Systems
Dual USB for Seamless DJ Transitions
Built-in OLED Display for Settings and Preferences
Control One is available now for $299 and includes three months of SoundSwitch software access for new users. To learn more, check out the official introduction video below or visit SoundSwitch.com.