Collaborating with other artists is one of the best ways to expand your skill set and grow your network as an artist. Plus, it can be a lot of fun to invite someone into your process! However, a music collaboration can easily go south if it isn't set up properly.
Luckily, we've put together a comprehensive guide to collaborating with other artists. Below, we'll share everything you need to know to collaborate with other musicians and dive into different ways to join forces with other artists.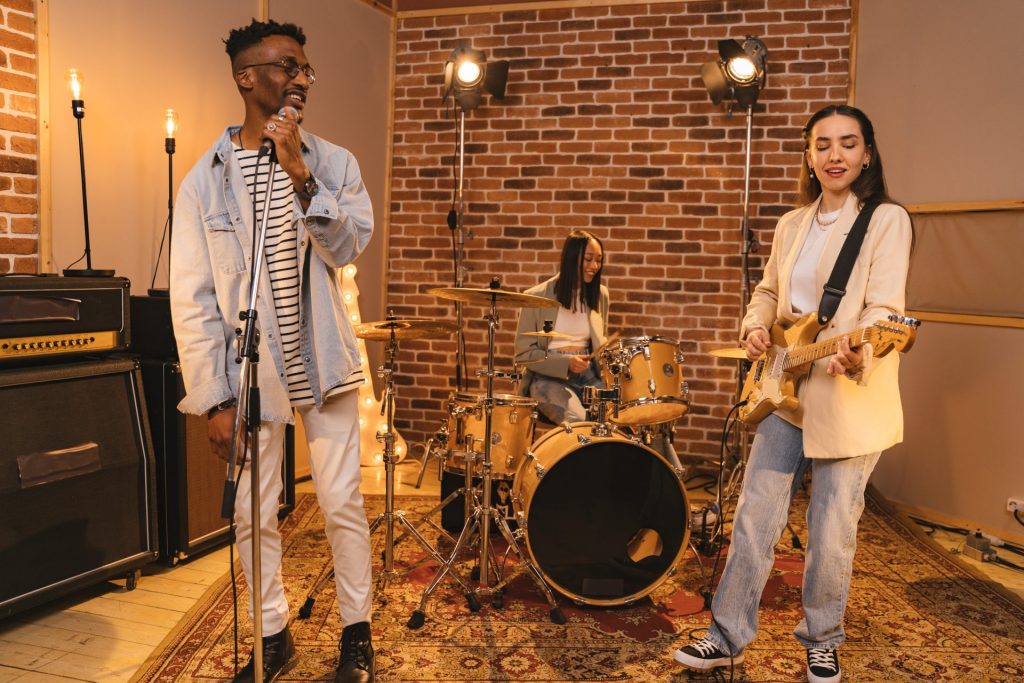 Why Should You Collaborate With Other Creators?
Every musician should collaborate with other artists in some capacity. It's easy to lose perspective over your work when constantly working in isolation. While you're improving your beats, you'll also get practice sharing creative, sometimes intimate ideas with others which is an essential skill in the music industry.
Arguably the most important reason to collaborate with other musicians is that you can cross-pollinate your audiences. Every collaboration serves as a new channel for discovery within your respective discographies, so it's definitely worth exploring.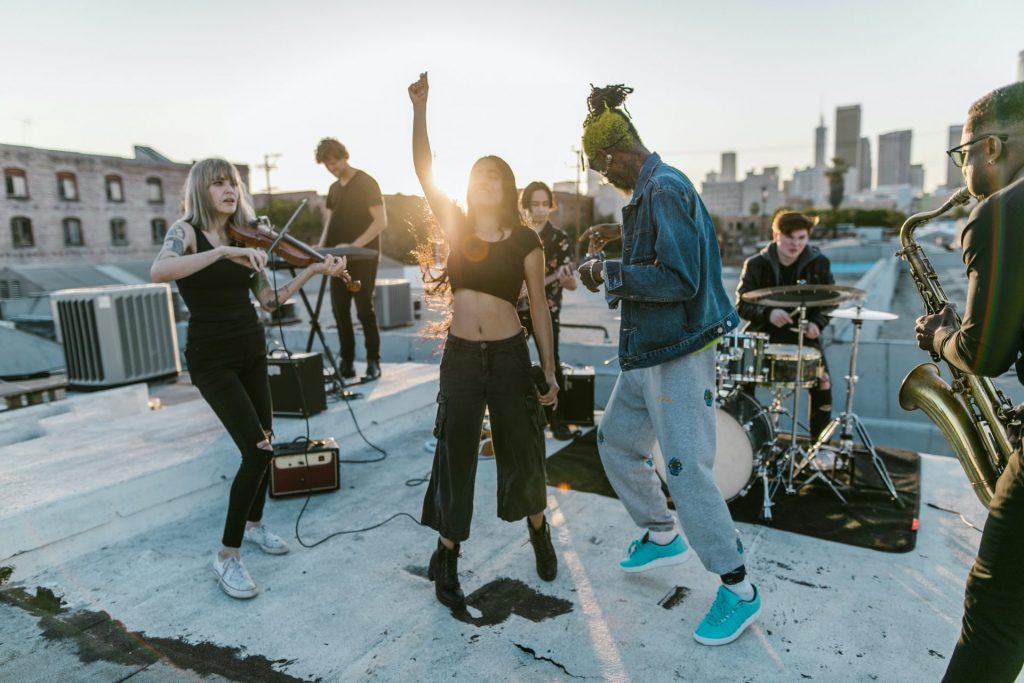 How To Collaborate With Other Creators
Ideally, you'd collaborate with other artists in as many ways as possible. That being said, there are several ways to collaborate with other musicians, each with its own level of commitment:
A Formal Collaboration
In this configuration, both you and the artist are equal players in a track or one artist is featured on another person's song. The division of labor and splits need to be predetermined before you plunge into music making.
Remix
With a remix, one artist provides stems from a pre-released track and gives another artist the freedom to reinvent it.
Writing or Production Sessions
Other artists can help you write melodies or create production for your song. These creators will be given writing credits upon release, but they aren't necessarily showcased as featured artists.
Social Campaigns
For a low-commitment collaboration, create a piece of social content together. You and another musician can help market each other by crafting content, or simply opting to feature each other on your respective pages. 
Casual Collaborations
You can also collaborate with other artists, big or small, using social features like "duet" or "stitch" on TikTok or other short-form video sites.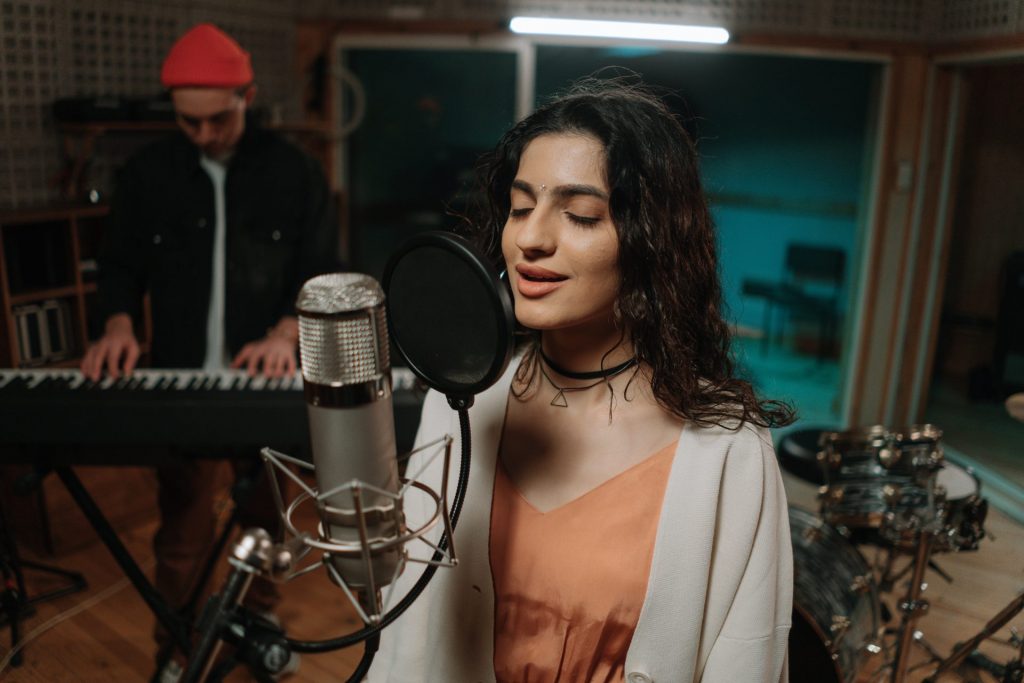 7 Steps To A Successful Music Collaboration
Are you ready to nail down your first formal music collaboration? Here are seven steps to set you up for success:
1. Make Sure You're a Good Match
Don't jump at the bit for just any music collaboration that comes your way. If you're not well-matched via influences, dedication to marketing, and audience size, someone is going to end up feeling short-changed.
While you don't necessarily have to work only with those who have roughly the same audience or sound as you, doing so can help ensure that both collaborators are getting something out of the arrangement. You can still respect someone's work without needing to collaborate with them.
2. Talk About Splits Upfront and Create a Contract
Do not go off someone's word alone. Even if you're long-term friends, it's important to set out a contract upfront. How will the royalty percentages be divided? Who is responsible for what role in the song? Draft up a basic contract (you can download a split sheet template for free here) to make sure you're both on the same page. Hopefully, you won't have to use it, but if you do, the split sheet will be invaluable.
3. Build a Timeline
Musicians and other creatives can be notoriously flaky. Try to mitigate this proactively by building a timeline you and your collaborator can realistically commit to. Set up different milestones to keep you on track during the creation, pre-release, and post-release stages.
4. Be Honest With Your Feedback
Remember, any collaboration naturally reflects on you as an artist. So, it's worth being as honest as possible when providing notes or feedback. You can still be kind and get your point across, but try not to worry too much about offending your collaborators.
You can have differences in opinion, but ultimately, you need to be honest so that you can open the door to creative compromise throughout the process.
5. Stem Management
As you pass around files, make sure that your multitracks are properly labeled and gain staged for the next step in the production process. This is particularly important if you're working between two different DAWs.
Save backups or hard drives or cloud drives, too. You never know when you'll need to revert back to an earlier version, so keep your options open with careful and diligent stem management.
6. Make a Marketing Plan Together
Putting out music isn't just about the songs themselves – it's also key to making sure you're both putting equal effort behind promoting your new track. If your collaboration is something you're proud of, this shouldn't be a concern regardless.
Both parties need to post or deliver the message to their fan bases that the song has been released. Come up with a strategy to maximize your impact via social media.
7. Execute and Engage With Each Other's Audiences
Once you've released your collaboration, put your marketing skills into practice! Let your fans know where they can find your new music and engage with active fans. It's particularly important to get to know your collaborator's fan base so that you have a better chance of converting them into one of your fans, too.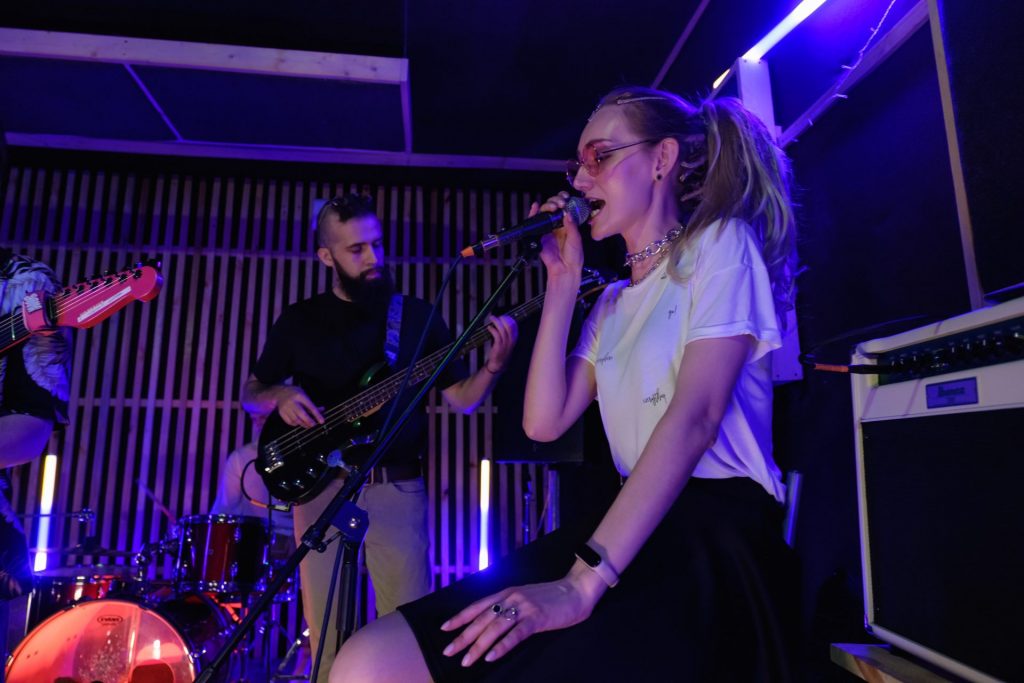 Music collaboration can be an incredible tool for expanding your fan base and building your skill set amongst other artists. Use these key strategies to guarantee a successful collaboration. Happy collaborating!
About the Writer
Kate Brunotts is an audio engineer and music producer from New York City. When she's not writing about music, producing music, or singing and songwriting, Kate helps others realize their unique sound, whether through a fresh mix, new instrumental approach, or total rework of a particular sound.