Promoting your music as a producer takes a lot of time, effort, and energy. Music promotion can feel endlessly challenging as an independent artist, without the help of a team to guide your strategy.
Luckily, we've put together a comprehensive guide to promoting your music. With the power of these strategies, you'll have no trouble finding new ears for your beats! Let's dive in.
7 Effective Music Promotion Strategies For Producers
1. Social Media
Social media remains one of the most effective ways to break artists in today's digital landscape. Every artist can find a way to use social media in their own voice. Even if it doesn't come naturally to you, view social media as an opportunity to connect with fans on a deeper level and potentially source new ones.
Apps like TikTok make music discovery easier than ever by utilizing algorithms to shoot your music out to like-minded listeners. If you have strong beats and post consistently, you're sure to have an impact on the platforms.
However, keep in mind that it's not just about using social media apps – it's about using them correctly. Most apps incentivize regular users, so you should try to post as consistently as possible, so that you can increase your outreach and learn more about your fanbase. Use your social media analytics to determine what sorts of content generate the most interactions from fans. Repeat the format of successful posts and continue posting to keep your algorithm engaged.
2. Cultivate Your Local Scene
Producers often forget the importance of playing out in your local scene and getting to know your community. The best online promotion strategy may vary from one year to the next, but cultivating a local fanbase will always be beneficial.
Even if you're not ready to put on a full set, local music jams or open mic nights can be a great way to start networking with other budding musicians in your area. Attend local shows and start collaborating with other producers and musicians. This isn't just a great way to grow your network – you can learn a lot from other musicians and become a stronger producer along the way.
3. Participate In Derivative Works
Derivative works, such as remixes and TikTok's "Duets" feature, are entirely reshaping the scope of music discovery. Before short-form video emerged and became widely embraced across the internet, it was almost impossible to showcase your talents through the framework of another song due to copyright restrictions.
Today, you can stitch other musicians' content and share your take, duet another musician, or invite other musicians to riff over your beat. Investing in these content types can help you exponentially grow your fanbase and connect with potential collaborators.
Working on official remixes is also a highly effective promotion strategy for a musician. Digital streaming platforms like Spotify link remixes out to the original artist and remixer, so it's easy to cross-pollinate audiences. Don't know anyone who needs a remix? Check out the challenges on BPM Create and BPM Supreme to get your creative juices flowing.
4. Become A Curator
One of the best ways to promote your music is to put yourself in the shoes of a promoter. If you can understand the backend of music promotion, it will be easier to understand how to position yourself as a producer.
There are several ways to do this, whether working to become a playlist or blog curator or simply showcasing your love of other artists. Highlighting other musicians will help you connect with other creatives and can help you intersect with your target audience if you choose your featured artists strategically.
5. Build A Newsletter
Believe it or not, email newsletters are still highly effective for emerging artists. These are one of the most intimate online spaces where you're able to communicate with your fanbase without the omnipresent additional voices and commenters.
Plus, many presave pages automatically collect email addresses, so you might already have a target email audience. A presave link allows fans to save your song to their favorite streaming platforms before your release date so that they're automatically added upon release. This service is included with some indie distributors like Distrokid, but you can also create your own pages via services like ToneDen.
Ideas for newsletter content could be showcasing what you're working on, exclusive demos, or what has been inspiring you lately as a producer. You can even include fan creations in your newsletter to create a more interactive experience and connect with your audience on a deeper level.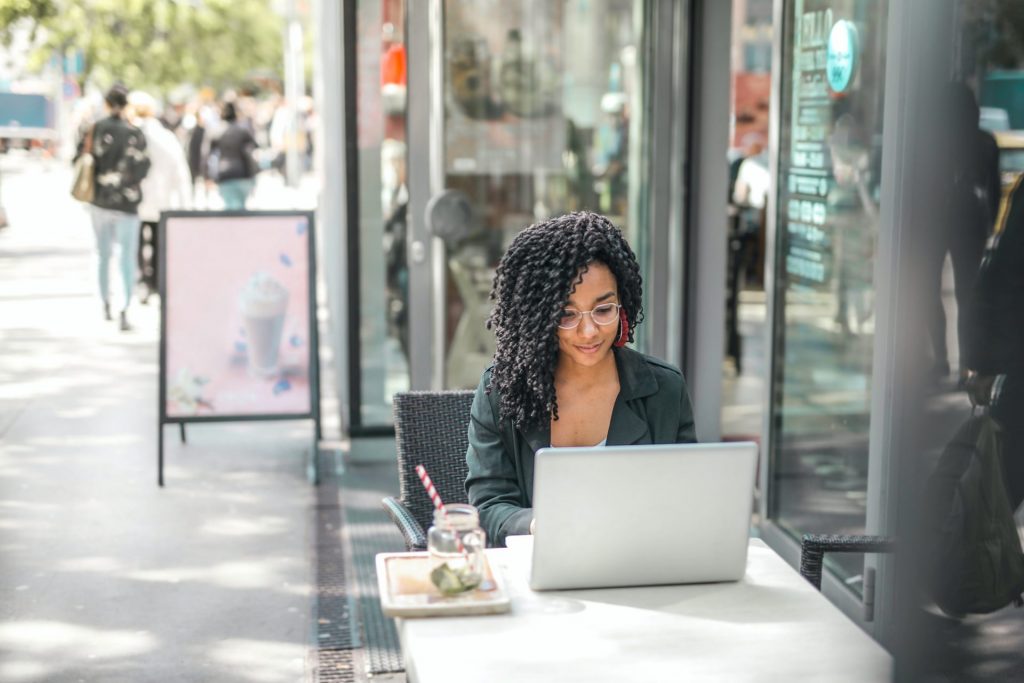 6. Teach Others
Not every producer will enjoy promoting their music as a performer, and that's okay. For some, pushing production tips and tricks might come more naturally. Sharing your tips via social media can be an excellent way to connect with other musicians and build community.
However, keep in mind that production tip communities are different than fan communities. If your goal is to earn true fans of your music rather than build a community of budding music creators, this strategy might not make sense in the long run.
7. Seek Out Traditional Promotion Opportunities
If you have a strong fan foundation, press coverage and playlisting opportunities can take you to the next level. You can try your hand at reaching out to playlist curators, content creators, or just about anyone who might enjoy listening to or utilizing your music. Keep your pitches short and sweet, and try to reach out exclusively to creators who highlight your genre of music.
Earning blog placements can help you build credibility within the community, though note that nothing is more important than your fanbase. These promotion opportunities can help you take your music to the next level, but without a core group of fans, press and promotion have less significance.
If nothing else, focus on fostering one new true fan a day. Communities power music, and if you can create an atmosphere surrounding yours, the promotion will be easy.
About the Writer
Kate Brunotts is an audio engineer and music producer from New York City. When she's not writing about music, producing music, or singing and songwriting, Kate helps others realize their unique sound, whether through a fresh mix, new instrumental approach, or total rework of a particular sound.