Distributing your music is not nearly as difficult as it was just a couple of years ago, which is awesome news for independent and unsigned artists. However, that also means it's more of a challenge to differentiate yourself from a sea of artists. As reported by Music Business Worldwide, it's estimated that 100,000 new tracks are being uploaded to streaming platforms daily.
Essentially, getting your music up on a popular streaming platform or one like BPM For Artists does not mean it's going to be discovered or automatically picked up by an algorithm. The music market is heavily saturated, so to get your music in front of potential fans, DJs, and tastemakers, you need to create a dialogue between yourself and your target audience.
This is why every modern artist needs to use social media while establishing their brand. Below, we'll dive into the key benefits of marketing your music on sites like TikTok, Instagram, YouTube, and more so that you can start building your fanbase. Let's take a look!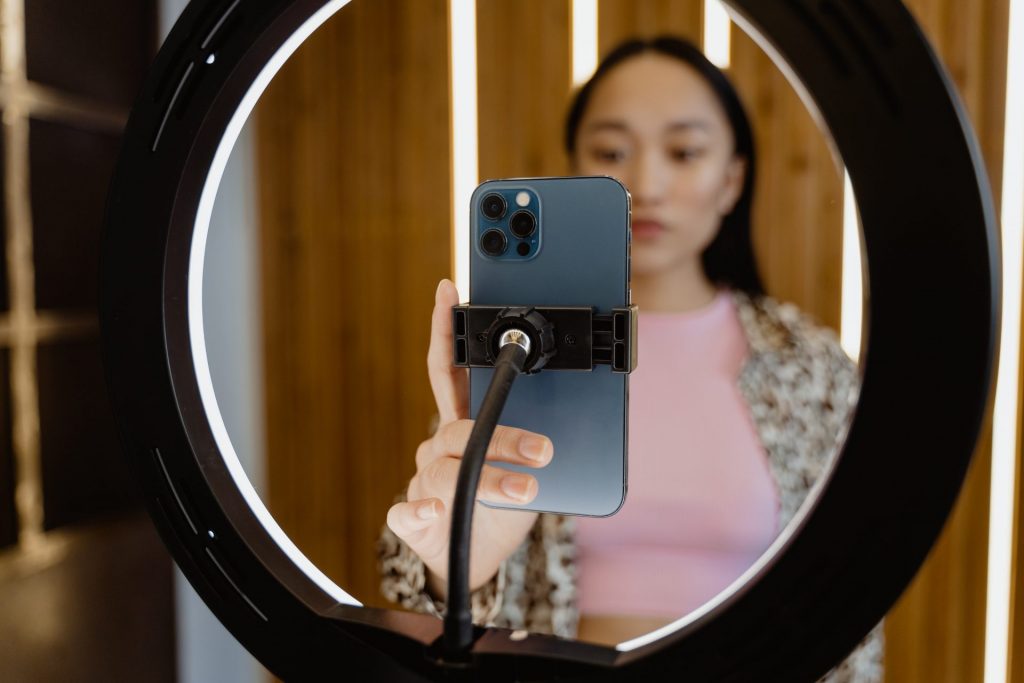 Why Every Musician Should Market On Social Media
Learning to love social media as an artist can be a bit of a learning curve, but there are plenty of compelling reasons to invest in these platforms to increase your prospects as a musician:
1. You Need To Understand Your Brand
Have you ever been to a concert only to realize that the crowd looks somewhat similar to you? Maybe you all share other interests outside of the main act, dress similarly, or even have similar personalities. It's not just you. Artists' fandoms tend to cultivate a group of like-minded people that bond not only with the music, but with other lifestyle overlaps you might not expect.
The best way to understand your fanbase is to put it out on social media and start noticing what sorts of people respond to your music. Your future fans may love your music, but they might love it more when they know the story behind who created it. Building content shows you who connects (and who doesn't connect) to your art.
2. Get Inspired
One of the best parts of social media is you get to see and hear what other musicians on or above your level are creating. Use yourself as a test subject. What artist videos grab your attention? How did someone's story connect you back to the lyrics of the song? Use your insights as a consumer to help you become a better content producer.
3. Free Feedback
If there's anything that social media breeds, it's brutal honesty. You can use your platform to crowdsource opinions on cover art, song order, or even songs themselves! This method isn't for everyone, but for artists who appreciate a second opinion, social feedback is an invaluable tool. Your fans will love being a part of the process, and you'll be able to use contextual data to inform your next release.

Try to be open to constructive criticism to improve your technical skillset. At the same time, learn to filter out unnecessary negativity and recognize that your art is worth sharing, regardless of the impact on the outside world.
4. Network, Network, Network!
Social media isn't just useful for finding fans, it can help you find collaborators too. Even if you aren't in an area that has a lively music scene, social media makes it possible to send files back and forth to create a song together. You can use tools like TikTok's "Duet" feature to casually collaborate with your favorite artists and get your content in front of similar eyes and ears.
5. Organic Reach Is The Best Reach
Paid advertising can help you gain an initial audience, but there are few things more powerful than organic reach, or creating a piece of content that goes "viral" without the help of paid advertising.
Unlike paid adverts, which may lead to a single link on a platform like Spotify or Apple Music, content that naturally garners attention will lead to listeners seeking out your music on all platforms. Social media gives you a free platform to make an impact and gets you in front of eyes and ears that you might not otherwise find within the confines of a particular streaming service's algorithm.
6. It's Not Just About The Music
There's a reason why Lil Nas X's "Old Town Road" went viral beyond any other pop-country sound. Lil Nas X is a master storyteller and understands the value of leveraging his humor and background to connect with fans. This doesn't diminish the merit of the popular song, or any pop music for that matter, but it's key to recognize that branding is a big part of making hits if you want to grow as an artist.
Marketing your music on social media is just one of the many roles you'll have to play as an independent artist. Whether you're just starting out or a household name, taking the time to connect with your fans across social platforms almost always comes with the territory.
7. Listeners Can Sniff Out Authenticity
In an art form that celebrates vulnerability and authenticity, there is nothing more disappointing than finding out that an artist is an "industry plant" – a term coined to describe a musician who blows up seemingly out of nowhere showcasing an organic rise when they are "secretly" backed by a label.
Being an industry plant doesn't make someone necessarily an unskilled musician, but the concept does hammer in the point that music lovers value an authentic, organic rise to stardom. Choosing to do your own social media helps you connect directly with your listeners and create content that represents your music in ways outsourced media simply can't.
Social media is a free tool to showcase your appreciation for your audience and earn new listeners. It's definitely worth your time, whether you're just starting out or selling out your local scene.
About the Writer
Kate Brunotts is an audio engineer and music producer from New York City. When she's not writing about music, producing music, or singing and songwriting, Kate helps others realize their unique sound, whether through a fresh mix, new instrumental approach, or total rework of a particular sound.