Making music is the easy part of being an independent artist. Getting your music heard? Now that's another story.
Fortunately, learning how to distribute your music as an indie artist isn't nearly as daunting as it seems. Below, we'll detail exactly how you can get your music on major streaming platforms like Spotify, Apple Music, and more so that you can start sharing your songs with new fans and friends.
What Is Music Distribution?
So what exactly is music distribution? While the process itself has changed a lot over the past couple of decades, music distribution just refers to getting your music out on platforms where fans can enjoy your music. A while back, this might've specifically referred to getting your music on CDs and vinyl. Today, music distribution mainly refers to getting your music on digital streaming platforms, or DSPs like the following:
– Spotify
– Apple Music
– iTunes
– Instagram
– Facebook (Meta)
– TikTok
– YouTube Music
– Amazon Music
– TIDAL
– Pandora
– Deezer
– Napster
– Audiomack
– Soundtrack by Twitch
– Boomplay
– iHeartRadio
– ClaroMusica
– Saavn
– Anghami
– KKBox
– NetEase
– Triller
Larger artists still invest in both physical and digital distribution, but for a budding artist, the latter is most likely your focus. Note that distribution has nothing to do with ownership. Unlike a traditional record deal, distribution services don't own a portion of your intellectual property.
Instead, these companies or services charge a fee or take a royalty percentage from your art to cover the costs of administering your royalties and getting your music out on platforms. Each distribution company has its own set of incentives and payment structures to appeal to different types of artists.
How Do I Distribute My Music As An Independent Artist?
Distributing your music as an independent artist is simple. First, it's key that your tracks are properly mixed and mastered to meet the volume level needs of each platform.
Once you have a polished track or two that are truly ready for release, it's time to pick out a distributor. You'll want to find a distributor that aligns with your individual needs. For instance, if you're consistently releasing music every month, it might be a better bang for your buck to opt for a yearly-subscription based distribution company rather than a distributor that charges per release.
There are some distributors that don't charge upfront to get your music up on streaming platforms, but often this comes at a cost of a percentage of future royalties or limited features. Make sure your distribution platform of choice aligns with your priorities as an artist.
Some distribution companies, especially invitation-based services like AWAL, may offer label-like services for a select group of artists in exchange for a larger pool of royalties. These offers can be incredibly helpful for artists, but don't bank on them since they are likely largely exclusive to a small pool of artists.
Instead, find a music distributor that can help you get your music out efficiently without causing you to make sacrifices as an artist. Once you've uploaded your release to your distribution platform of choice, it should appear on the major DSPs on the date you've selected.
Note that it's good practice to deliver your music to your distributor at least a month before you expect your music to go live. This will give you time to plan a strong release strategy, run a presave campaign (if your distributor supports this), and use pitching features via Spotify for Artists for the chance to get your music on coveted editorial playlists. 
Top Digital Music Distribution Services Compared
Are you ready to distribute your music as an indie artist but you're not sure which platform makes the most sense for your needs? Here are some of the top music distribution services for indie artists compared:
Distrokid
Distrokid operates on a subscription model charging artists on a yearly basis, starting at $19.99 a year. The platform doesn't take any of your royalties and delivers to all major DSPs, along with specialty services like VEVO for music videos at an additional price. Distrokid also has handy features for indie artists including presave links via Hyperfollow, social post templates, and their own music sharing site Slaps.com.
CD Baby
CD Baby is one of the longest- running distribution platforms in the business and charges an upfront fee of $9.95 per single or $49 per album. This platform delivers to 150+ digital distribution partners and can also provide physical distribution guidance if you're looking to invest in CDs or other physical forms of music.
Amuse
Amuse is one of the few digital streaming sites that allows you to distribute your music for free, making it extremely appealing to artists just starting out. With that in mind, the free version of the service only allows you to release 12 songs per year, and joint releases come with an additional cost.
United Masters
United Masters provides a couple of service options to appeal to your individual needs as an artist. You can opt for a premium account with all features and unlimited releases at $59.99 a year, or distribute without an upfront fee in exchange for 10% of your royalties. This platform distributes to all major DSPs and provides sync opportunities for a select group of artists.
TuneCore
On TuneCore, artists keep 100% of their royalties when distributing music to over 150 platforms. Tunecore charges a flat fee of $9.99 per single or $29.99 per album. You can also invest in "Breakout Artist" and publishing add-ons for tools to help with building cover art or earning sync placements.
Ditto
This distribution company releases to all major platforms and allows you to keep 100% of your royalties. Artists can distribute unlimited music for $19.99 a year. You also have the option to add the publishing package at $49.99 a year for the opportunity to earn sync placements on TV and film.
AWAL
This invitation-only distribution platform stands for Artists Without A Label. You can apply directly on the site or be scouted by AWAL's A&R team to earn access to the platform. AWAL doesn't charge any upfront fees and opts to take 15% of your royalties instead. This distribution company can provide some label-like services depending on where you are in your career for an additional chunk of your royalties.
SpinnUp
This distribution company is owned by Universal Music Group and promises to showcase top performing artists distributed on the platform to the major label's A&R. Distribution comes at $9.99 per track, with artists keeping 100% of their royalties.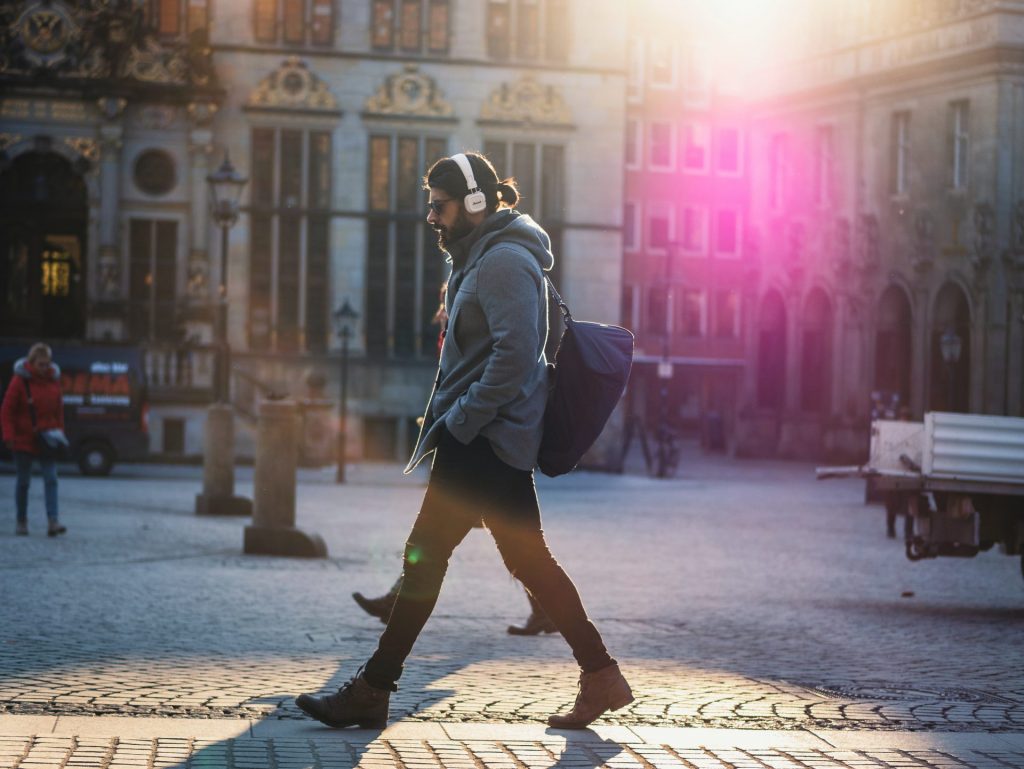 Ultimately, the best thing about distribution companies is that there is no obligation to continue distributing with one platform over another. You can try out any of the aforementioned services and if it doesn't end up working for you, opt for another!
And there you have it! Distributing your music in 2022 is as simple as making sure your music is ready for the masses and selecting a distribution platform that meets your needs. Keep grinding and have fun sharing your tunes!
About the Writer
Kate Brunotts is an audio engineer and music producer from New York City. When she's not writing about music, producing music, or singing and songwriting, Kate helps others realize their unique sound, whether through a fresh mix, new instrumental approach, or total rework of a particular sound.