We're closing out Women's History Month 2023 with a special spotlight on Girls Make Beats, a nonprofit organization that empowers girls by expanding the female presence of music producers, DJs, and audio engineers. ​GMB is dedicated to creating real-world opportunities for girls to break barriers in the music industry.
Founded in 2012, GMB works with girls ages 5-17 and hosts educational seminars, summer camps, industry panels, and networking events. Their courses provide education on industry-leading hardware and software while providing an outlet for girls to unite and collaborate within the music industry. ​
Founder and president of Girls Make Beats, Tiffany Miranda, is an accomplished DJ, producer, engineer, and singer. The Miami native started as a recording artist at age 15, appearing on shows like American Idol and X-Factor. After facing many challenges in a male-dominated industry, Tiffany found a sense of creative control by learning about the music production and audio engineering fields.
"Providing access to state-of-the-art equipment, software, and mentorship from industry professionals, we equip our girls with the skills necessary to be successful in these male-dominated fields," said Miranda.
To date, Miranda and the GMB team have forged partnerships with industry titans like Apple, Spotify, and Facebook, as well as various major record labels to create remarkable opportunities for the girls in the program, including an official remix for Janet Jackson and programs that work alongside artists like Janelle Monáe and Tinashe to offer experience working with music industry pros.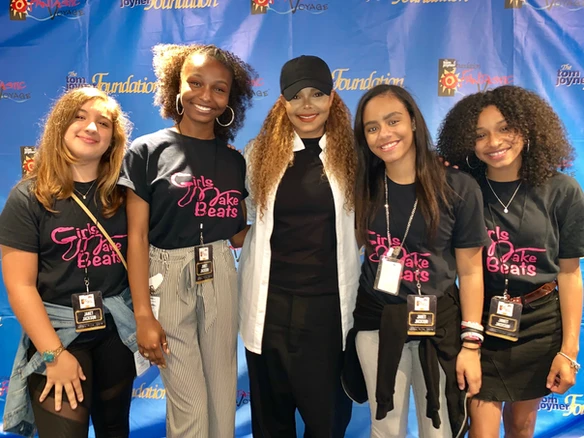 Miranda made a name for herself as one of the most sought-after recording engineers and producers in the industry, working with artists like Lil Uzi Vert, French Montana, T.I., Rick Ross, DJ Khaled, and Fat Joe.
We sat down with Miranda and LA Chapter Leader Whitney Taber to learn more about what Girls Make Beats has done and what's next for the organization. Watch the full interview up top.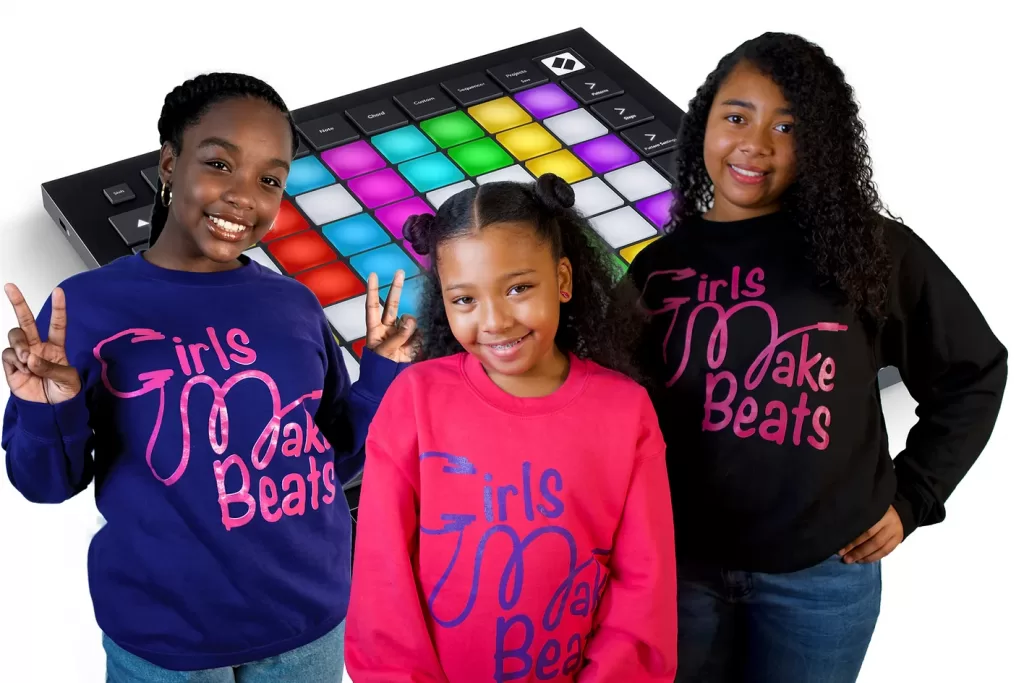 If you or anyone you know would like to get involved with GMB, visit girlsmakebeats.org and follow on Instagram. Check out some of the music to come out of GMB here!