Reloop has introduced the Flux, a next-generation USB-C interface for using Serato DJ Pro with turntables, CDJs, or other media players. It can transform any conventional mixer into a professional digital vinyl system (DVS). Keep reading for more. 
With the Reloop Flux, DJs get maximum flexibility. Turntables, CDJs, and similar can be used in any combination with three outputs, including an AUX out that can be routed to Serato DJ Pro's internal sampler. It also features a built-in 2-port USB-A hub for connecting MIDI controllers and other USB accessories. 
The Flux provides the best possible routing overview thanks to clearly visible signal flow LEDs for all inputs and outputs and a Thru status indicator. Connection status (hub, PD, DC) LED indicators on the top of the interface provide additional control options. The Direct Thru buttons enable you to quickly and easily activate and disable Thru mode, which allows connected turntables and CDJs to be used conventionally. Navigation through the Serato software is no longer necessary.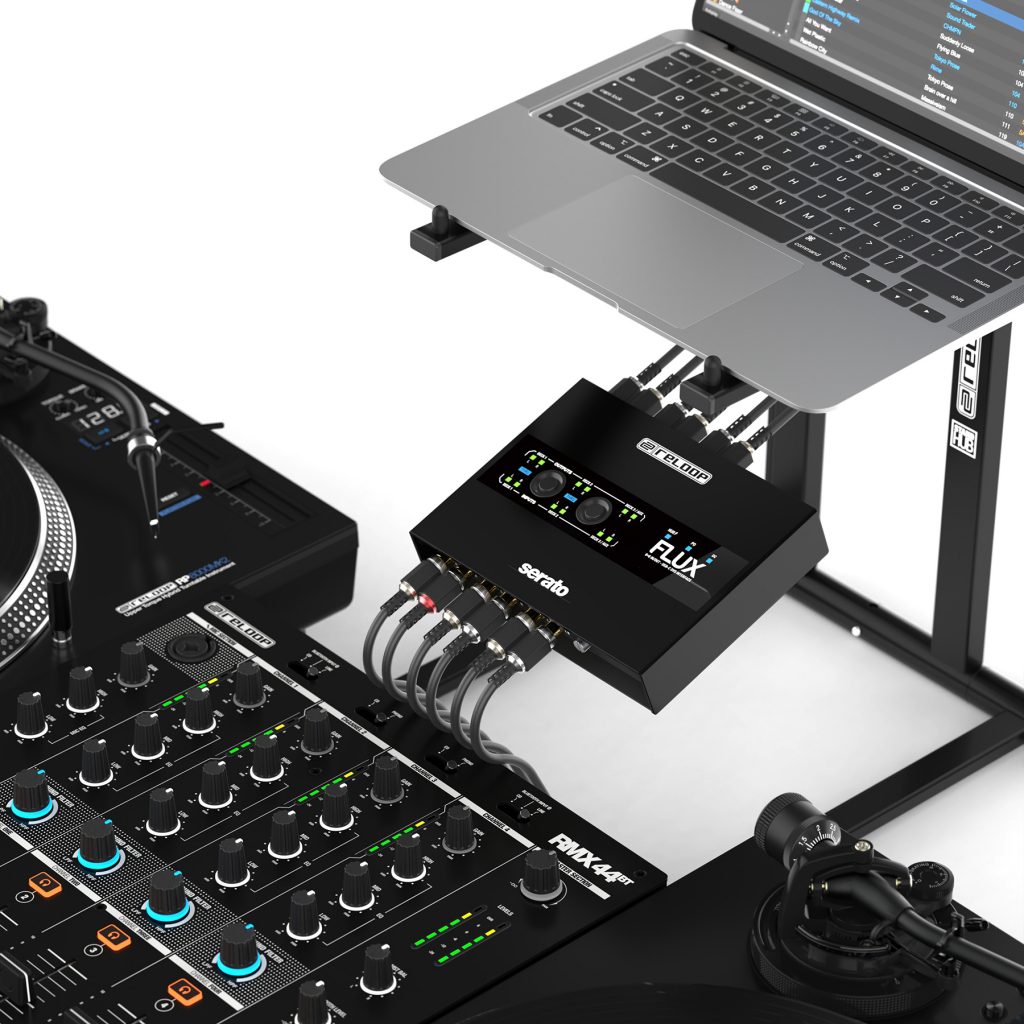 The Flux also provides studio quality wherever it's needed with 24-bit/96 kHz, high-quality digital/analog converters, and ultra-low latency. For this reason, it's a superior DVS interface that could also be used as an audio interface in the studio.
Built to endure even heavy use, this interface has a durable metal housing with a scratch-resistant, black surface. The extended edge design keeps the connections well-protected. Gold-plated, corrosion-resistant RCA jacks ensure high-quality audio transmission.
The Reloop Flux unlocks the full version of Serato DJ Pro and Serato DVS. This means DJs can get up and running with the market-leading DVS in no time. Additional licences are not necessary.
The Reloop Flux is available now for $450. To learn more, visit Reloop's website or buy one here.