An enriched interface, advanced features, and new look arrive in BPM Supreme and BPM Create.
BPM Music today announces our all-new BPM Supreme and BPM Create platforms, with a slew of added features and a new look. The upgraded platforms, alongside a refreshed logo and brand design, push the company and the BPM brand into the future with a clear goal to encourage music discovery, provide solutions for music organization, and improve the overall experience for users while helping them excel in their music careers.
"Our goal is to bridge the gap between the ever-evolving tech and music industries and provide innovative solutions to musicians that help them stay ahead of the game. The new updates that our users will find speak to that purpose." said Angel "AROCK" Castillo, CEO of BPM Music.
The new BPM Supreme platform boasts a feature-rich interface and curation-driven functionalities like custom playlists, improved search, artist profiles, notifications, and more. The most prominent improvement that users will see is that you can now find two subscription services under the BPM Supreme platform: the open format library, previously known as BPM Supreme, and the Latino library, previously known as BPM Latino. This update will make it easier for DJs to discover more of the music they need in one place.
The open format library features genres like hip hop, R&B, pop, and dance sourced directly from over 100 top record labels, while the Latino library features genres like reggaeton, tropical, cumbia, bachata, and more. An active subscription to one library or both is needed to download music, and subscription plans start at $9.99 per library.
Key features on BPM Supreme include:
– All-new interface with enhanced features
– Custom playlists and playlist folders
– Exclusive playlists and curated sets
– New music notifications
– Artist profiles
– Music recommendations and "find similar" feature
– Improved user interaction with "follow" and "favorites"
– Parental controls
– Mini player and maxi player with waveform
– Advanced search with artists, songs, albums, playlists, and curated sets results
– Filter by version, bpm, key, genre, and more
– High quality MP3 downloads with metadata
– Download versions like intro, clean, dirty, and more
– Batch crate downloads
– Updated mobile app (BPM Supreme v2.0)
BPM Supreme's mobile app also has been revamped with enhanced features matching those on the new platform, such as recommendations and new music notifications. Version 2.0 delivers a new interface that encourages on-the-go curation, sharing, and more. The BPM Supreme app is available for download from the App Store and Google Play.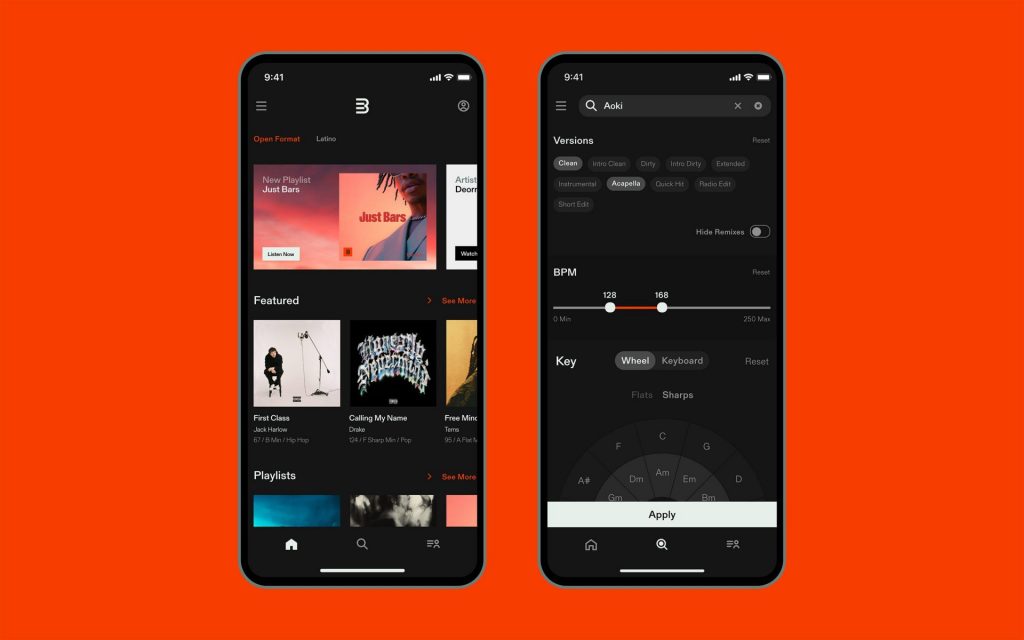 BPM Create now has nearly one million royalty-free sounds available from over 80 partner labels as well as the company's in-house team of sound professionals. New features that can be found on the BPM Create platform include notifications, recommendations, and improved mobile friendliness making it easier to browse sounds on the go. A subscription to BPM Create starts at $0.99.
Key features on BPM Create include:
– All-new interface with enhanced features
– Synth preset support for popular synths, plus exclusive synth preset packs
– Over 875K royalty-free sounds and thousands of sound packs
– More than 80 partner labels, plus exclusive content
– Diverse genres such as hip hop, R&B, Latin, dance, and more
– Loops, one-shots, FX, vocals, instruments, MIDI files, and more
– Hand-selected curated sound packs
– Sample and sound pack recommendations and favorites
– Powerful advanced search functionality
– Tagged and organized files for optimal user-friendliness
– Shareable project drives for increased organization and productivity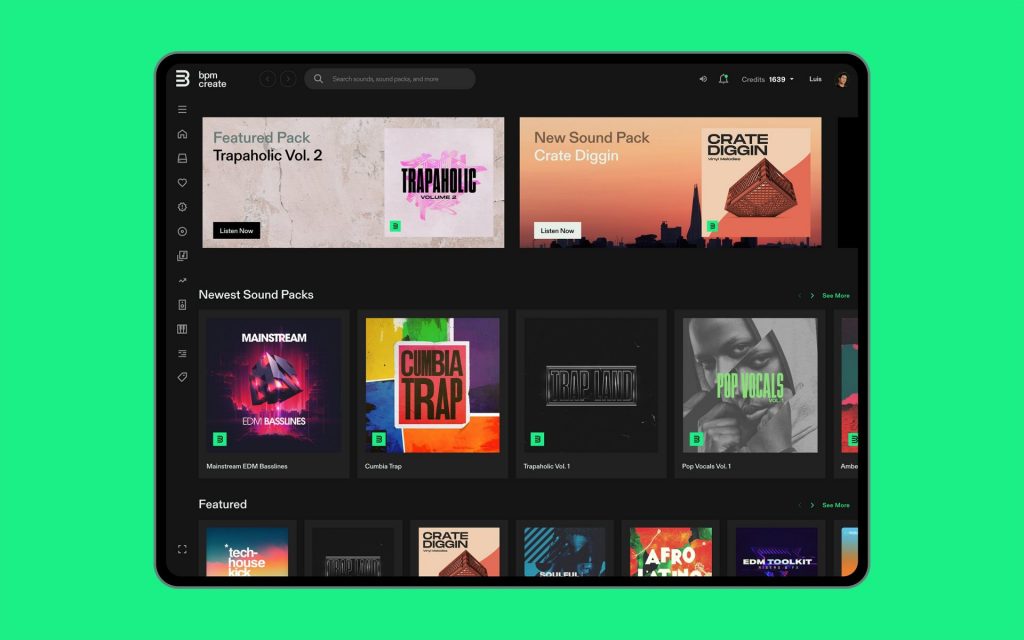 With valuable insight from BPM Music's advisory board, made up of accomplished music industry professionals, the new platforms incorporate features that meet the specific needs of today's DJs and producers. Advisory board members include superstar DJ and producer Deorro, Grammy-winning producer duo Play-N-Skillz, rapper, songwriter, and actor Torae, Grammy-winning producer MyGuyMars, DJ, entrepreneur, and author Mick, and the most recently added advisory board member, Clinton Sparks, a Grammy-nominated producer known for his work on Lady Gaga's Born This Way.
"Both our team and our services are stronger than ever. We made sure to get the right people in the room, those who are experts in their fields, to help us grow and develop the features you'll find on our platforms. We're here for the music, and we want to support the DJs, producers, and creators of the present and the future," AROCK said.
BPM Music offers a suite of music services for musicians, DJs, producers, and creators. Alongside BPM Supreme and BPM Create, BPM Music will also launch BPM Sync, a service dedicated to providing royalty-free music to content creators, filmmakers, and videographers. To learn more about any of BPM Music's subscription services, visit bpmmusic.io.