Grammy-winning producers, superstar DJs, and notable industry movers and shakers restructure industry-leading digital music delivery service, bpm supreme, into a complete suite of services for the music industry.
We are excited to announce the addition of a top-tier advisory board that includes superstar DJ and producer Deorro, Grammy-winning producer duo Play-N-Skillz, rapper, songwriter, and actor Torae, Grammy-winning producer MyGuyMars, and DJ, entrepreneur, and author Mick.
"As an official advisory board member, I know that we're going to make history together bringing innovation to music creation! I'm looking forward to musical disruptive innovation," said MyGuyMars, Grammy Award-winning producer and bpm music advisory board member.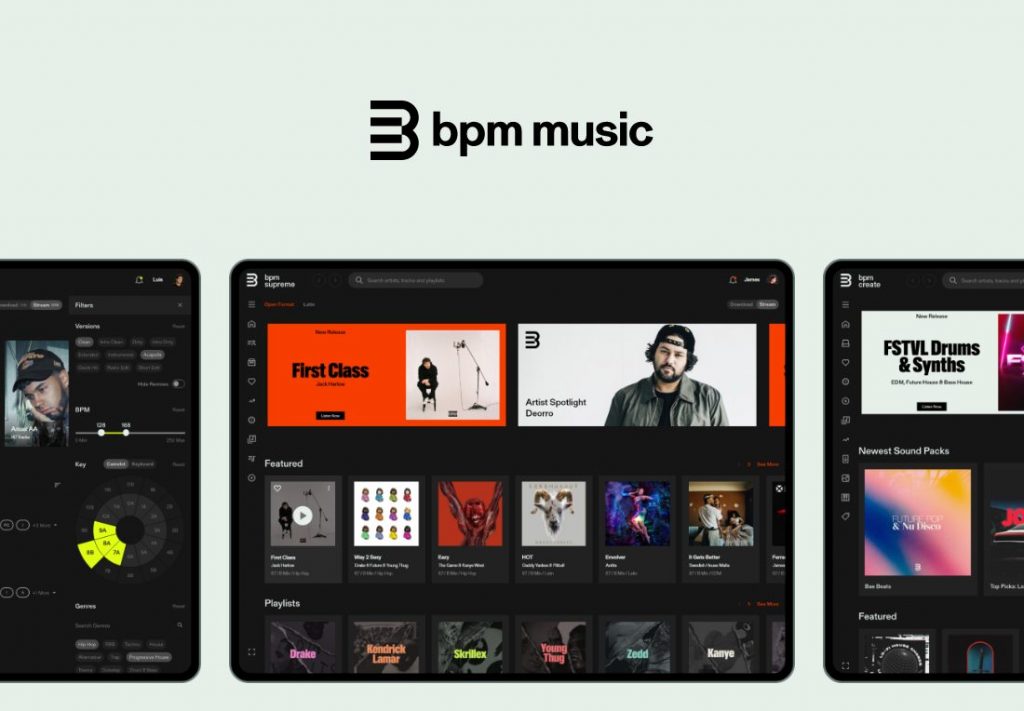 bpm music Suite
With our newly-named holding company, bpm music offers a suite of music services for musicians, DJs, producers, and creators.
bpm supreme
DJ-ready music from over 100 partner record labels.
bpm create
Nearly one million royalty-free sounds for producers.
bpm latino
Our Latin library is growing. Stay tuned for updates coming soon.

COMING SOON
bpm sync
Dedicated to providing royalty-free music to content creators, filmmakers, and videographers.
"I've been investing and advising various companies for years, but intentionally have not worked with a DJ-related company until I found the right fit. Well, bpm music is 100% the right fit and we are just getting started," said Mick, DJ, entrepreneur, author, and bpm music advisory board member.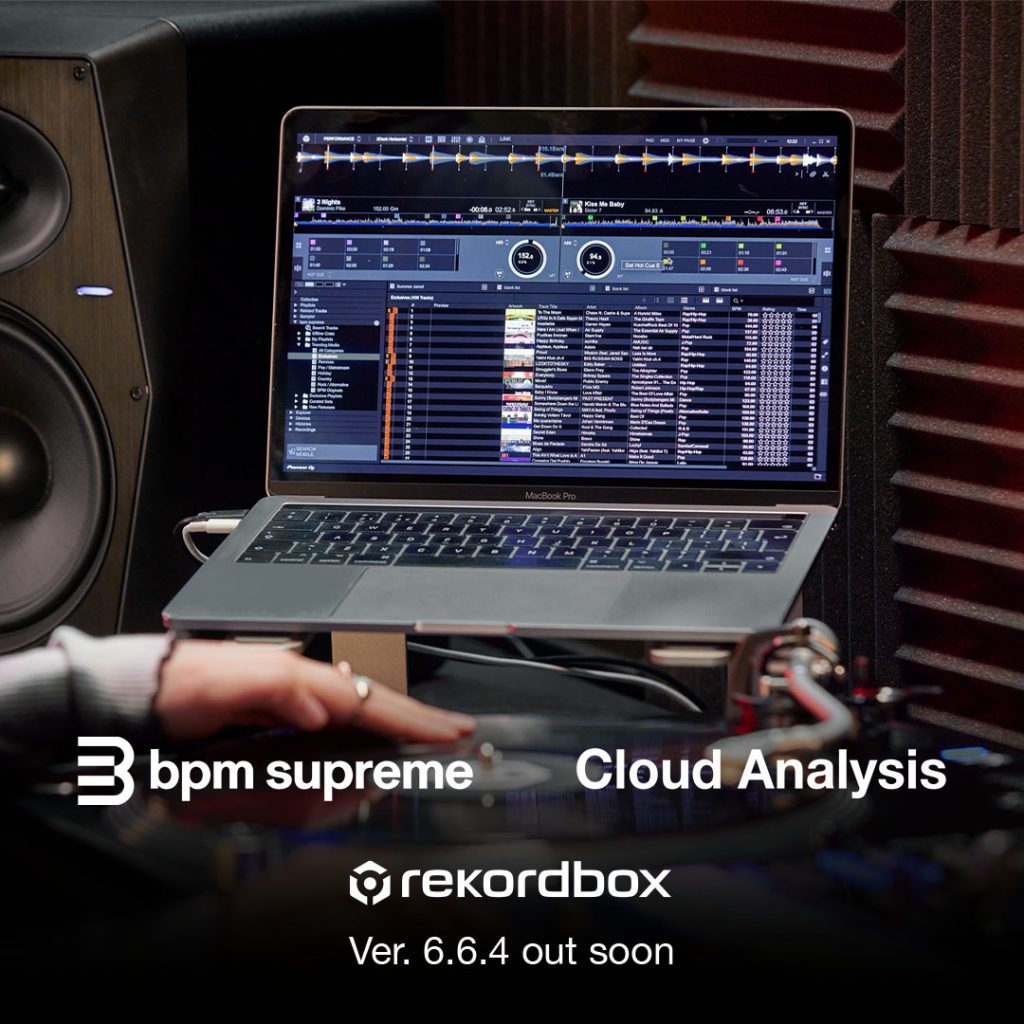 Streaming is Coming
Summer 2022
Soon DJs will be able to perform with millions of tracks from an expansive streaming library.
At launch, the streaming service will be available exclusively via integration with the leading DJ software by AlphaTheta Corporation (formerly Pioneer DJ Corporation), rekordbox (ver. 6.6.4), with other DJ software to follow. DJs will be able to play tracks from a massive streaming catalog of new releases, playlists, and exclusive songs and add them to a rekordbox playlist.
With a Premium subscription plan, songs can be stored in an "offline crate" to play later with or without WiFi.
"It's exciting to link up with such a forward-thinking company and truly make an impact on the industry. With the launch of bpm music, this company is growing into a major music and tech player in the game," said Grammy-winning producer duo Play-N-Skillz and bpm music advisory board members.
Update: Since the time of publishing, BPM Supreme's streaming launch has been rescheduled. Consistent with our company's high standards, our goal is to provide the leading, innovative streaming service focused on music discovery, the best DJ-ready content, and an exceptional user experience. To achieve our goals, including our collaboration with Pioneer DJ's rekordbox software, we require more time and will be rescheduling the launch of our streaming integration to a later date.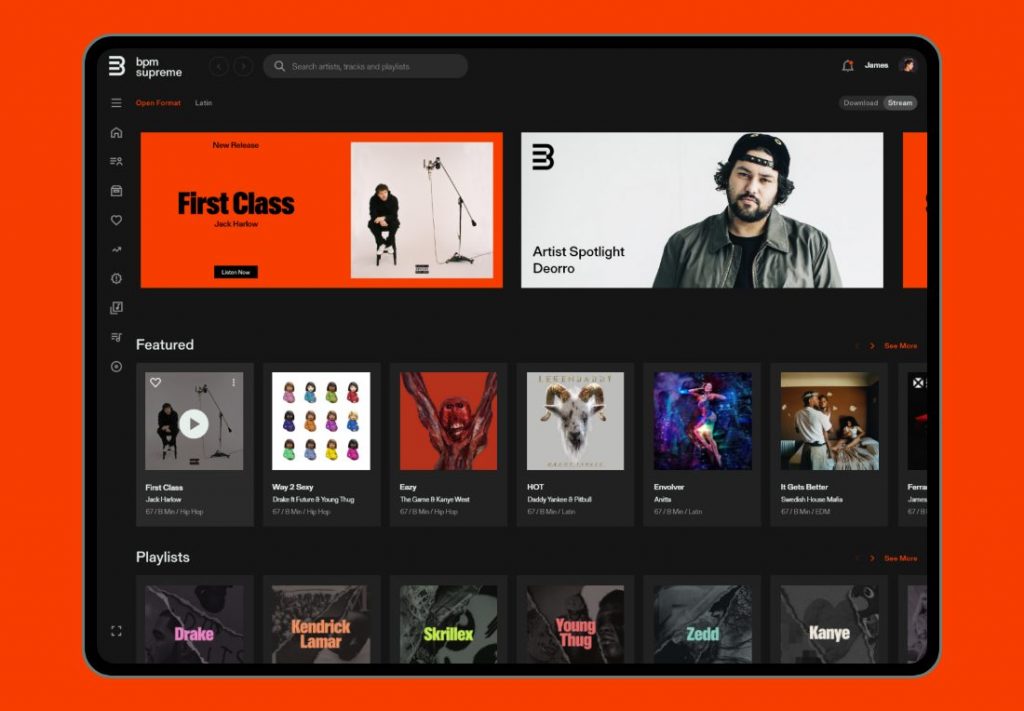 All-New Platform
Music discovery + music organization.
This summer, subscribers will also find a complete revamp of the bpm supreme platform that further encourages music discovery and organization with an updated feature-rich interface and curation-driven functionalities.
bpm supreme's revamped platform and streaming service will launch in summer 2022 with subscription plans starting at $9.99.