For a genre that demands such high production values, DJs are often asked to perform in some of the least accommodating venues imaginable. From warehouse parties in New York to raves deep in the forests of Santa Cruz, ingenuity has defined the early careers of many of the greatest DJs and artists. 
We might not always be able to control where we perform, but with the right setup, you can be prepared for anything. Between an easier load-in, striking your set fast, and making sure you never have an issue finding a reliable outlet, picking the right gear can give you an edge in giving your best show possible. We have taken the time to put together a list of the best gear to help bridge the gap for the DJ on the go.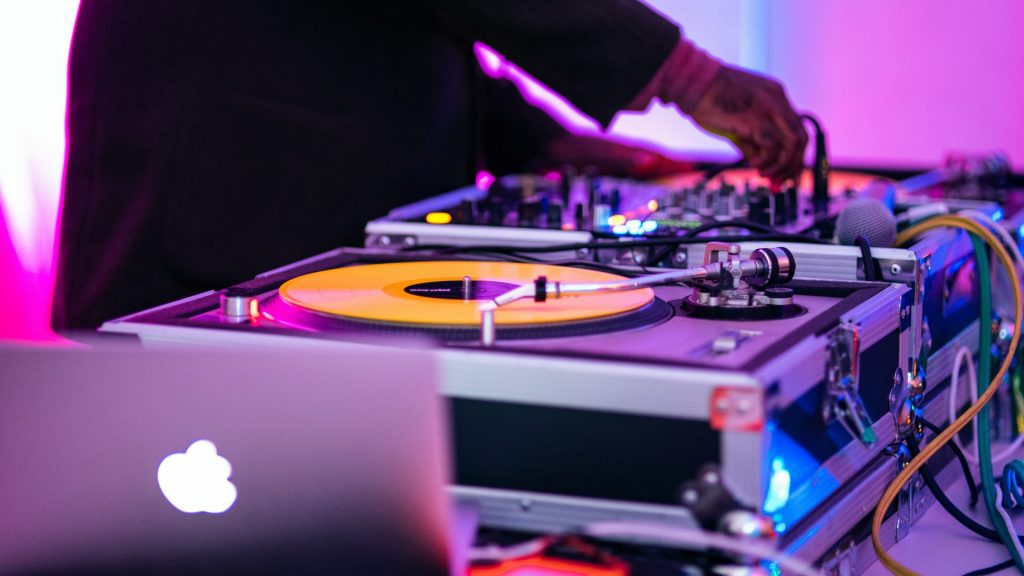 1. DJ Booth
First impressions are always important, and when performing from behind a booth, that platform can make a strong statement about your identity as an artist. However, a sturdy DJ booth can be bulky, heavyweight, and prove a logistical nightmare to bring in and out of venues night after night. Finding lightweight options that sport a clean aesthetic while remaining durable enough to trust with the task of supporting your gear can be a stressful task.
Options like the ADJ Pro Collapsible Event Table and the Equinox Aluminium Lightweight DJ Booth can be the perfect solution to this anxiety. The collapsible frame will make setup and teardown a breeze all while being built with a level of structural integrity that gives you the peace of mind that the equipment resting on it will be safe throughout your set.
2. Speakers
We all go to shows to hear loud music, but usually, the labor involved in making this happen can be more backbreaking than everyone realizes. Having speakers that will deliver a big sound without breaking your back lugging them in and out of every venue is a must for every DJ on the go. An amplifier that sits on the lighter side while delivering the highest quality sound like the QSK K12.2 2000W 12 incl Powered Speaker might be the solution to this problem. Crank the sound all the way up to 11 without stressing yourself out with the logistics of transporting it in and out of the venue.
3. Travel Cases
The most valuable resource in this world is time. A quick load-in can give you more time to become acclimated to your surroundings, work out any issues in sound check, and give you a few extra beats to decompress before your set. Plus, lugging around your heavy equipment can always bring your enthusiasm down before a big show, or use up energy you don't have at the end of a set. A quality travel case for your gear, such as the Odyssey Dual Electro-Voice Portable Case with Wheels or ProX ATA Flight Case can help you set up and tear down exponentially faster and give you the peace of mind that your gear will stay intact in between shows.
4. Controller
When picking your equipment as a DJ, few decisions carry as much weight as when selecting your controller. Having an instrument that will deliver when you need it to under pressure with an intuitive interface that will cut down on opportunities for confusion mid-set can define your show. Interfaces like Pioneer DJ's DDJ-FLX4 can set you up for success at any stage of your DJing career. The two-channel controller delivers the highest quality imaginable while remaining easy to navigate, and is lightweight and portable for any artist on the go.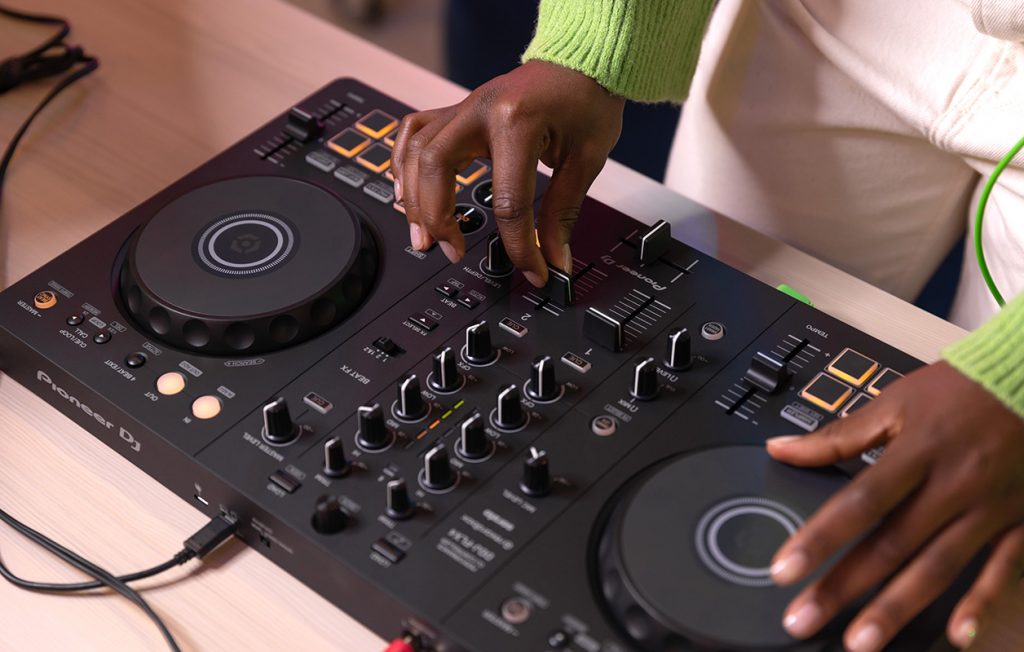 5. Generator
No DJ could ever perform without a constant stream of electricity, but what do you do when you, for whatever reason, find yourself without this necessity? A backup generator can be a life preserver when all might seem lost due to technical issues, and there are no lack of options available on this front.
If the power suddenly goes out at a house party? You might want to go with a rechargeable battery like the Goal Zero Yeti 500X Portable Power Station. Find yourself having to perform outdoors without a powerline in sight? You might want to go with a more powerful gas-powered generator like the Champion Power Equipment 100302 4000-Watt RV Ready Open Frame Inverter and keep the party going all night. Never let an underdeveloped venue, an unexpected power outage, sudden lack of appropriate outlets, or any misfortune of circumstance stop you from bringing the house down again.
6. Lightweight Amp Stand
So rarely do artists have control over which venue they will perform in, and oftentimes that means the acoustics can dampen the hype of an otherwise flawless set. Many of these issues can be solved with the right amp stand. Stands like the Gator Frameworks GFW-GTR-AMP Combo Amp Stand are a great way to manipulate your audio landscape, and all without adding any extra hassle. Having the ability to position your speakers and find the acoustic hotspots of your venue can make all the difference in the world in making sure the house hears the music the same way you hear it come through your headphones.
7. Portable Fog Machine
We've all been there. You have your show organized down to the minute, all the effects are planned out, but there are just not enough outlets despite how well you prepared. When you've exhausted all possible options, the ability to power your gadgets off the grid can give you peace of mind. Give yourself a level of mystery with the Chauvet DJ Hurricane 1600 Fog Machine or the EEOCWF Portable 500W Fog Machine. Powered by an auxiliary battery that should last the length of any set, you'll never again have to choose between powering your sound equipment and the flare that defines you as an artist.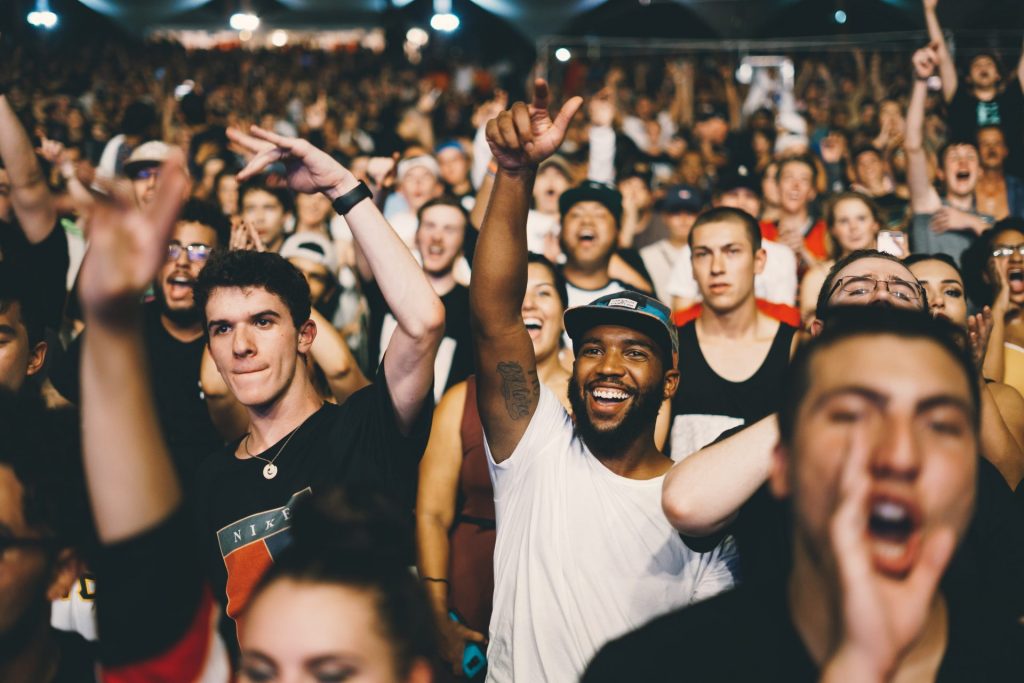 Navigating the logistics of scheduling your next gig can be a daunting task, but playing your next venue should be the fun part of the job. With so many options for a DJ on the go, there is no reason to get frustrated because of accommodating equipment. Don't let picking the wrong gear stop you from giving the best performance of your life!
About the Writer
Nick Gumas is a writer and photographer who has spent his whole life in and around the California music scene. When not pontificating to strangers on the internet, he can be found front and centerstage photographing a show. In his career, he has had the chance to shoot some of his favorite artists, including Billie Eilish, blink-182, the Red Hot Chili Peppers, and Ice Cube, as well as some of the country's biggest festivals, such as Austin City Limits, Outside Lands, and was one of the photographers in the pit for the final day of the historic Vans Warped Tour.