For many, becoming a professional music producer is a lifelong dream. However, few take the steps necessary to investigate whether or not the profession is a good fit for their lifestyle in the long run. Even some of the most basic questions like, "how much do music producers get paid?" are often left unanswered.
Below, we'll break down how much music producers get paid and share why some music producers are more financially successful than others. Let's take a look!
How Much Do Music Producers Get Paid?
Part of the reason why it's so challenging to determine how much music producers get paid is that it's not your typical cut-and-dry profession. Job sites like Glassdoor report an average salary in the United States at about $55,000 per year. However, the lowest of this range hovers around $33K, with the highest salary around $94K. If you ask us, this is a pretty big range.
The reality is that you can make a sustainable salary as a music producer, but in most cases, this is not going to be something that happens overnight. There is no shortage of musicians with less-than-glamorous careers before they were able to become full-time artists, and music producers are no exception to the rule.
As discussed below, a music producer's salary heavily depends on their experience, connections, and branding as a creator.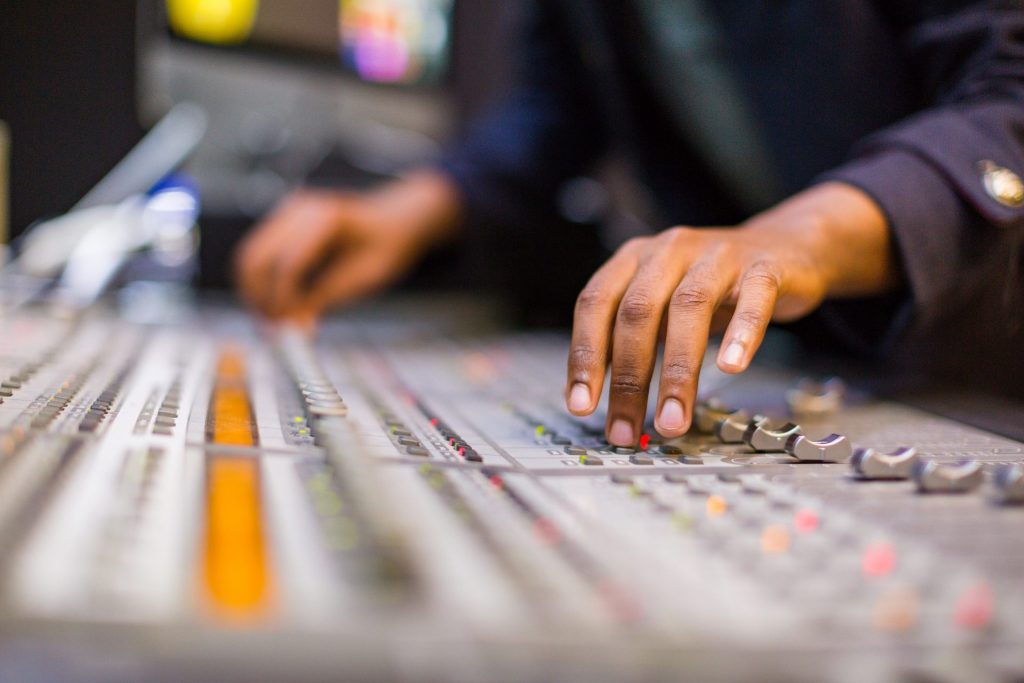 Why Do Some Producers Make More Than Others?
So, why is there such a large gap between the lower and upper limits of earnings for music producers? Here are the key factors that will lead some producers to earn more than others:
Branding: The reason why certain producers like Pharrell and Kenny Beats are household names is because they took the time to cultivate their own brands as beatmakers. So many music producers opt to stay behind the scenes, but with more exposure comes more potential clients.
Skill: The proof is in the pudding – higher quality beats demand a higher price. Producers who are constantly leveling up their skillset are more likely to bring in higher rates.
Connections: Like any other industry, it's not just what you know; it's who you know. Networking as a producer is key to your success, and you'll often find those with powerful connections are usually able to command a higher salary.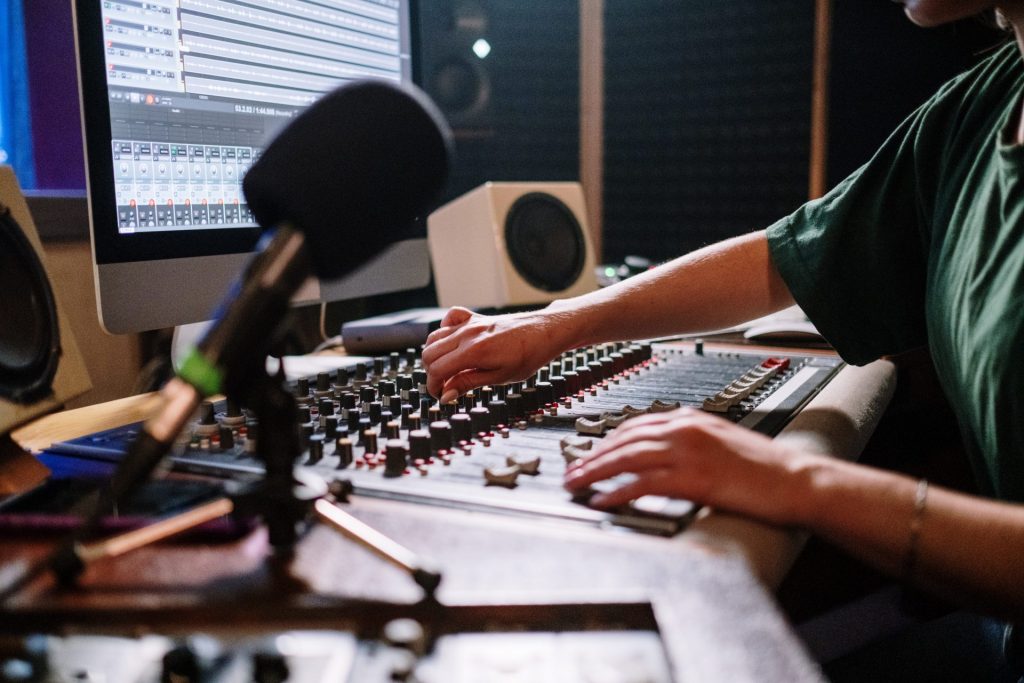 How Do Music Producers Get Paid?
How exactly do producers get paid? Typically, production revenue comes from one of three sources, or a combination of the three:
Royalties
Music producers typically earn money by owning a percentage of the master and publishing royalties. Note that these percentages are fairly small and are negotiated on an individual basis with the artist.
Upfront Fee
Producers just starting out or working with artists without a track record might opt for an upfront fee instead of earning percentage points on the master and publishing. These fees, or sometimes an hourly rate, are paid out for the labor of creating the track.
Mechanical Royalties
Music producers can also earn mechanical royalties whenever a song they produced is performed in a public setting, like at a festival. This is why it's so important for musicians to register their works with a performance rights organization or PRO, since these groups help account for mechanical royalties.
It should be noted that royalties are typically paid out on a delay and are notorious for being widely unpredictable. Many producers invest their time in other money-making pursuits showcased below to fill in the gaps.
Other Ways For Music Producers To Make Money
To make a full-time salary in the music industry, it's essential to diversify what you can offer your audience. Here are several other strategies music producers can use to earn money outside of depending on royalties:
Building A Beatstore
Some producers utilize platforms like BeatStars to sell their extra beats. These beats are usually sold without royalties in bulk, so it's a good fit for producers with marketing chops and a willingness to produce at large.
Co-Writing
Producers are often credited as songwriters if they help create melodies or guide the lyrical content of a session. These credits can bring in another source of royalties.
Sync Licensing
From time to time, producers may earn a sync or licensing deal, earning off of their tracks placed in film or TV spots. These sums can be hefty, but they are largely unpredictable.
Mixing or Mastering
It's not uncommon for music producers to mix or even master the beats they helped create. Expanding your skillset is a great way to increase your earning potential.
Partnerships
If you're able to build a strong social media presence, brands will take notice. Some music producers can earn money from partnership campaigns with music gear brands by showcasing their tools in action.
Lessons
Teaching music production can be a great way to build sustainable income while you're building up your catalog as a producer.
Sample Packs
Music producers who are able to successfully cultivate a community can create their own products like sample packs, courses, or even plugins to sell to other budding musicians.
Corporate Production
Music producers can be hired to produce background music for commercials, podcast intros, radio jingles, and more. These sorts of gigs are typically work-for-hire, with producers earning a lump sum for the contract or hourly for the labor.
Music producers are in the game because they love it. Earning a full-time living as a producer is no easy feat, but with perseverance and great beats, it's certainly possible.
About the Writer
Kate Brunotts is an audio engineer and music producer from New York City. When she's not writing about music, producing music, or singing and songwriting, Kate helps others realize their unique sound, whether through a fresh mix, new instrumental approach, or total rework of a particular sound.