Not only is livestreaming a great way to DJ how you want and build an international audience, but it can also be a great source of income. Some DJs can support themselves entirely through livestreaming, and others use livestreaming to supplement their income from physical gigs.
DJs can make money on the platforms where they livestream, and they can also sell products and services to the audiences they build through these platforms. Some income streams are specific to the platform the DJ is using, and others apply to any platform where they livestream. Let's take a look at a few ways to make money based on each.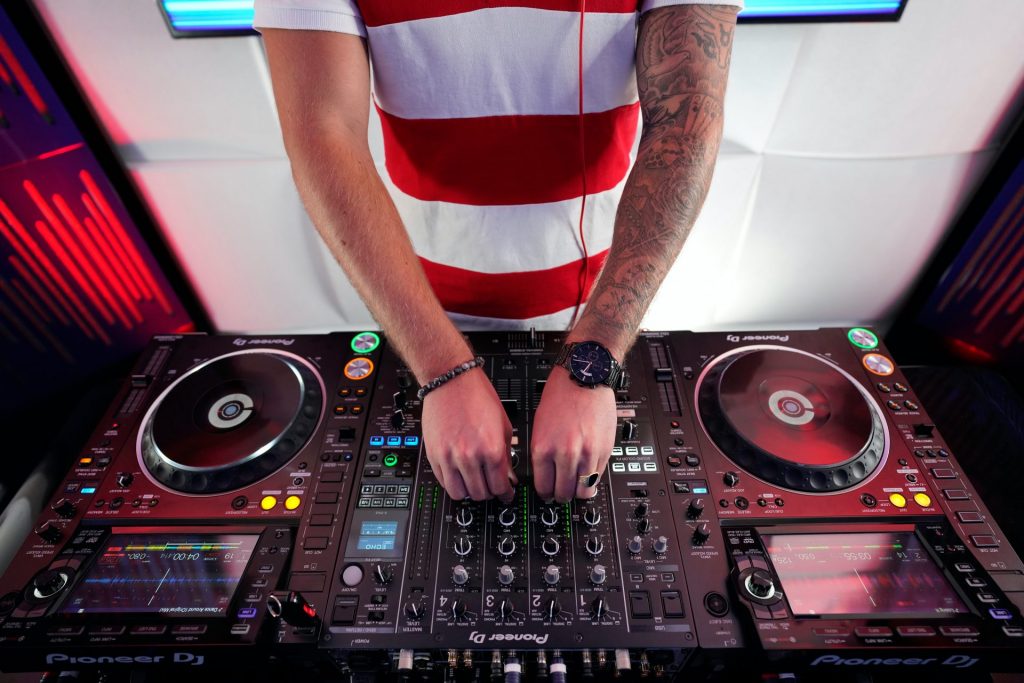 How to Make Money Livestreaming by Platform
On Twitch, as an affiliate or partner, you can earn money through subscriptions, running ads on your page, and live gifts called "bits." You can reach affiliate status if, in the last 30 days, you have at least 500 total minutes broadcast, at least 7 unique broadcast days, an average of 3 concurrent viewers, and at least 50 followers. To become a partner, in the last 30 days, you must have streamed for 25 hours, streamed on 12 different days, and had an average of 75 viewers per stream. Twitch Partners earn money the same way Twitch Affiliates do, but get many perks affiliates don't, such as custom emojis and no transaction fees for payouts.
Offered at $15 per month, Mixcloud's Pro subscription is where you can livestream and monetize your streams. DJs can make money through subscriptions and tips. You can also get perks such as exclusive content, a VIP area, and offline listening. Mixcloud is a great platform because its licensing agreements allow for use of copyrighted songs. So, replays are saved and watchable at any time.
TikTok has a variety of income streams that become available as you gain followers. As soon as you reach 1,000 followers, you can livestream your DJ sets. During these sets, viewers can gift you in TikTok currency. You can convert these gifts into real money and send it to your PayPal account within days. At 1,000 followers, you are also eligible to offer monthly subscriptions to viewers. You can offer subscribers perks such as song requests and commenting during the livestream. At 10,000 followers, you are eligible to enter TikTok's creator marketplace, where you can team up with brands to promote their products and services. At 100,000 followers, you can accept cash tips.
Events
You can throw parties in virtual spaces and sell tickets for access, or work with a client who pays you a flat fee to throw a party. Zoom is a great place to host these parties. To make shows attractive to viewers, you can also offer them a "nightclub" experience by allowing them to interact with each other in the chat. Alternatively, you can link them to a private Facebook group or Discord channel.
Although YouTube, Instagram, and Facebook have built-in income streams, these platforms are not as relevant to DJs because they also have strict copyright rules for recorded music.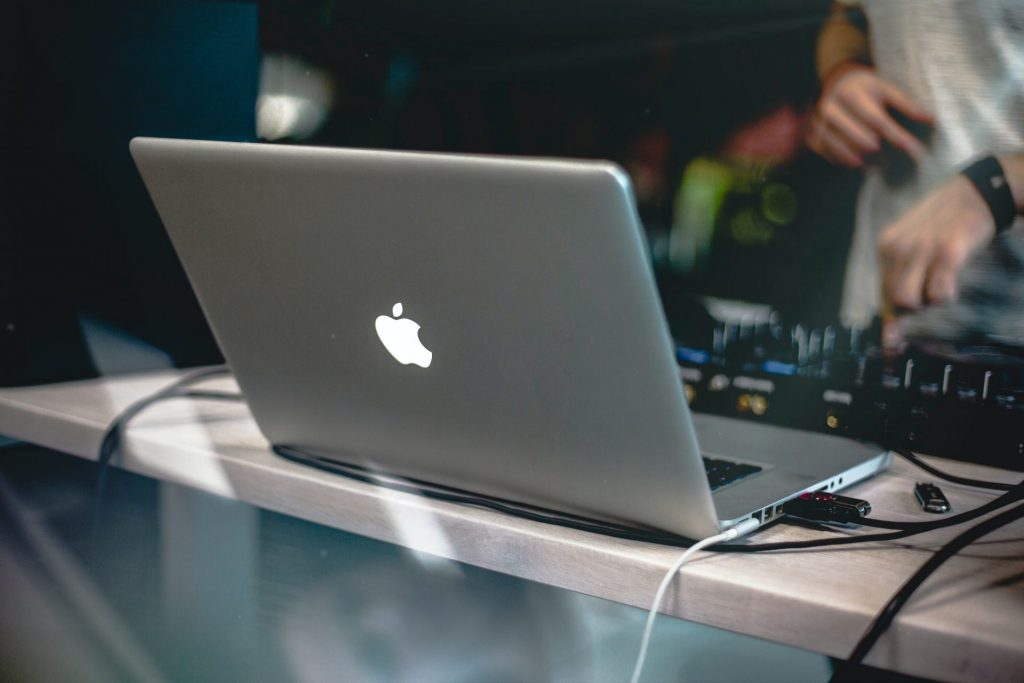 Income Sources for all Platforms
With some creativity and perseverance, you can grow your business using any platform. Here are additional ways to bring in money while livestreaming.
Merchandise
Do you have a great logo, graphic, or slogan affiliated with your brand? You can put it on a shirt, mug, bag, or sticker. Many DJs provide links to purchase this kind of merchandise during their livestream shows. You don't have to buy merchandise in bulk and store it in a warehouse; sites like Printful offer print-on-demand merchandise fulfillment.
Music Sales
If you produce your own music, you can distribute it through a label or independently and then make money through royalties and song downloads. Provide a purchase link to your music during your livestream. You can also put a purchase link in your link-in-bio.
Beats and Sound Packs
If listeners love your sound and style, and they are artists themselves, you can sell them beats or sound packs to use in their own productions. Sites like Beatstars and Airbit allow you to set up stores and upload audio files to sell direct to customers.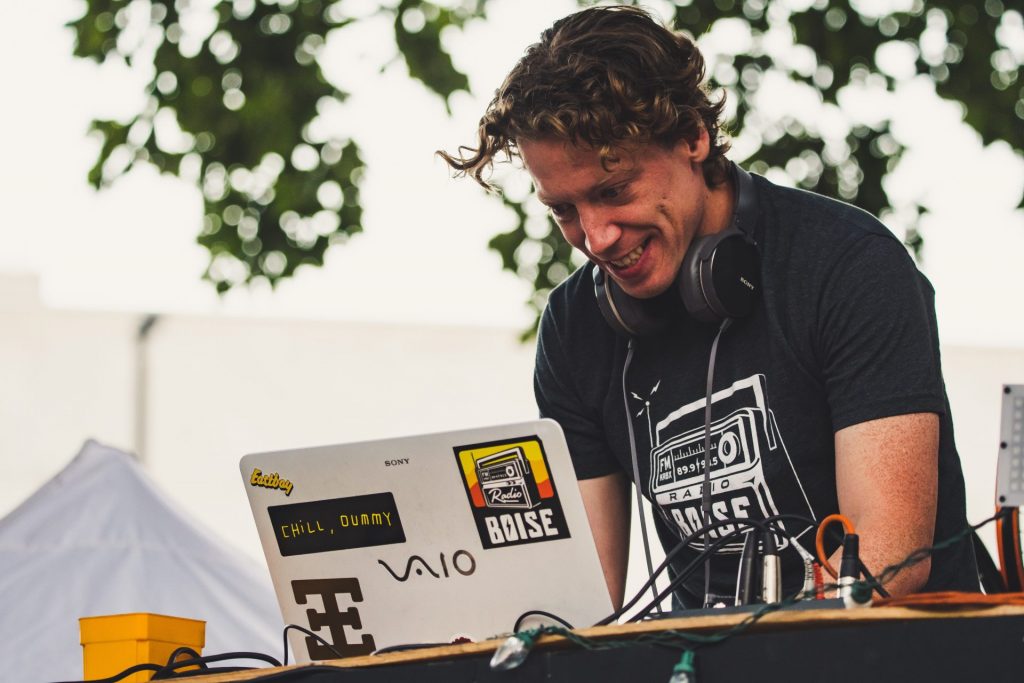 Brand Partnerships and Influencer Marketing
When you gain an audience, you can work with brands to help them promote their products or services. Brands will pay you to use or advertise their products and services during your livestream. You can also feature these brands as sponsors and put their logo or links somewhere in your stream. Plus, you can do sponsored posts.
Affiliate Marketing
You can work with brands and shops to sell their products, services, and subscriptions. Amazon has a great affiliate program where you can post links to their products and earn a commission off each sale. You can also broker relationships with any product or service you can think of by reaching out to them directly. Know of a great DJ equipment manufacturer, music service, or fashion brand? Reach out to a representative there and set up a deal.
Gigs
During your livestreams, you can remind people that you are also free for physical gigs. Place a link in your livestream to your booking agent, a contact number, or a booking form. You can also link viewers to these through your link-in-bio.
Education
If people watching your livestream love what you do, why not teach them how to do it? Services like Teachable help you design courses that students can enroll in. You can also offer private lessons.
Freelancing
You can market DJ-related work to your livestream fans. You can send them to your link on Upwork or freelancer.com. Alternatively, you can do business with them directly. Customers need all different types of services you can provide. Maybe they want audio editing, music production, or a pre-made mix for a wedding. Some DJs even sell custom DJ tags.
As with many other endeavors, it's important to be patient and consistent when building your DJ livestream business. You may not make a full-time income right out the gate. Focus first on creating a great DJ show, finding your niche, and building an audience. Don't quit at the beginning when you don't see money coming in right away. Instead, livestream consistently, keep working on your craft, make personal connections with fans, and study your chosen platform and income streams. Once you do this, the money will most likely follow. Best of luck on your adventure, and have fun building your own musical virtual reality and business!
About the Writer
Anna Awe is a DJ, producer, and singer/songwriter based in Los Angeles, CA. She is passionate about helping DJs and artists use entrepreneurship and digital media to pave their own paths in the music industry.