What are the most important items to keep in your DJ backpack? This is a question many DJs ask themselves. Lucky for you, we put together a list of must-have items you should always carry to be prepared for any situation! Besides the most obvious items like your laptop, laptop charger, and headphones, here are our essential items to help you in any worst-case scenarios that may arise. Let's jump in.
Be Ready for Any Setup
If you are DJing at a nightclub or venue with provided equipment, it's best to bring your own Phase or needles, slipmats, and Serato Control Vinyl and CDs. That way, you will always be prepared and comfortable, regardless of the setup supplied for you.
Bring Backups
In a pinch, it never hurts to have backups of DJ necessities on hand. Take extra precautions by keeping a backup laptop ready to go in your backpack in case your main laptop fails. If you're going to be playing on CDJs, USBs are your best friend! Make sure to have them filled with enough music to rock your gig. If all else fails, you'll want to have an AUX to RCA cable nearby to play music from your phone while you troubleshoot. And don't forget the adapter if you're an iPhone user!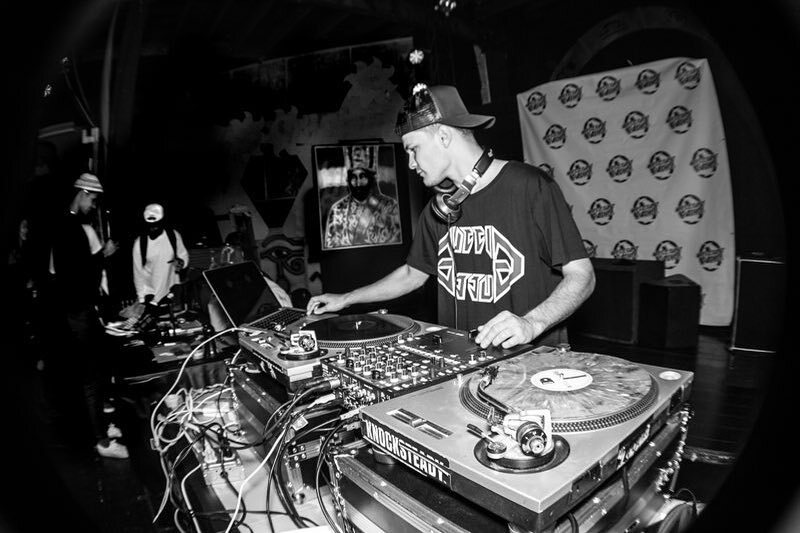 Cables
Cables are crucial to a DJ! We've all run into faulty cables at one point in our DJ careers. Extra extension cords, power strips, power cables, USB cables, and XLRs are always great to carry along with you. If you can fit these extras in your backpack, we highly recommend bringing them to all of your gigs.
Good Hygiene Items
First impressions are everything! Always keep gum or mints, deodorant, and cologne/perfume handy. You could even throw in a travel-size toothbrush and toothpaste. You don't want to be known as the DJ with poor hygiene.
We all know how hectic things can get running from gig to gig and not having time to go back home to freshen up. If load-in is more demanding than usual or if you're running to the club after a formal event, you'll want to add a change of clothes to your list.
Hand Sanitizer and Masks
You can never be too safe! Times have changed, and being a working DJ around tons of people often puts your health at risk. We recommend carrying items like hand sanitizer and masks to reduce your chances of getting sick while on the job. As a traveling DJ, masks might be a must, depending on the city or venue ordinances. Be sure to check ahead of time. It also never hurts to have over-the-counter pain relievers on hand like Advil and Pepto-Bismol.
Business Cards and Promo Items
Business cards are a must! You never know when a potential client might hear you spin at your gig, whether at a club, wedding, corporate event, etc. Other promo items like stickers, USBs with your mixes, or even a few shirts are always beneficial to carry with you.
Some of these items come down to personal preference. What are some unique essentials that you carry in your DJ backpack? Let us know by reaching out to us on social media!
About the Writer
DJ, content creator, and member of the BPM Supreme team, Daniel Gee, has already racked up 10+ years of experience in the DJ industry doing what he loves and has performed for leading brands like Pioneer DJ and Roland. Based in San Diego, he has played across the city at venues like Fluxx, Bassmnt, and Parq Nightclub, opening for artists like DJ Khaled and The Game. Daniel Gee has also taken his talents abroad with gigs at venues like COKO BONGO and Club Boom Boom in Mexico.