It's an undeniable truth that music is needed everywhere. Many different types of celebrations and parties call for DJs. Each type of event has its own features and requirements. For example, you may be playing open format or just one genre of music. Or, you may be playing your own music. You may need to follow a defined schedule of events and songs, or you may be improvising your set in the moment. You may be doing a lot of emceeing, or you may be strictly behind the decks. You may have to bring a portable sound system and more, or you may just walk in and use the venue's DJ system. 
Below, we provide a complete overview of the different types of DJ gigs you might be playing and what they call for so you can be prepared and ready for success.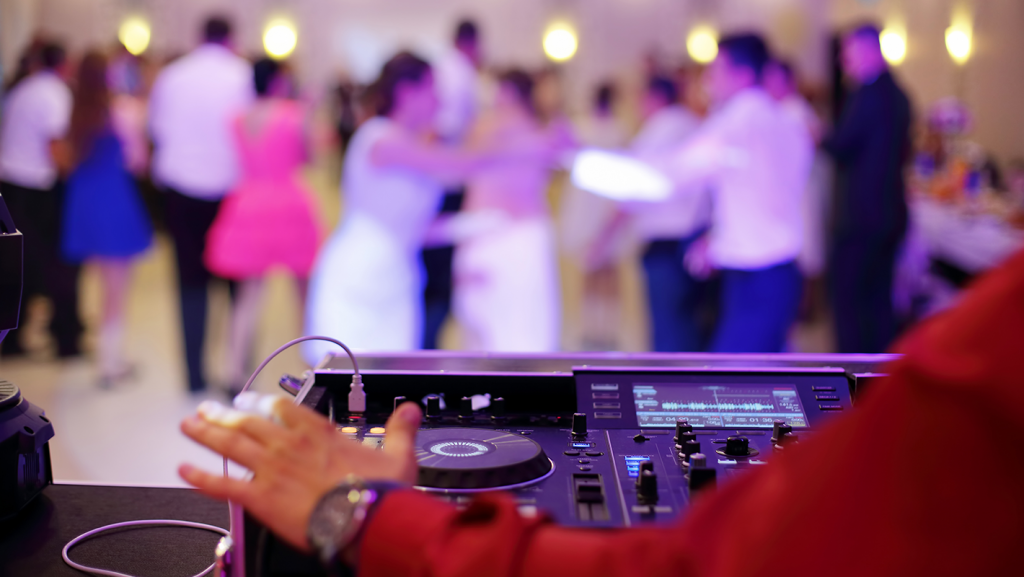 Weddings
During a wedding, a DJ might play music from the ceremony all the way up to the last dance of the reception. They may also be emceeing throughout the event, especially during the grand entrance, formal dances, and cake cutting. For more details on how to DJ a wedding, check out this article.
Corporate
Businesses and corporations call on DJs for many different occasions. For example, a store might have a grand opening and need a DJ to play music for the party as well as manage the speeches by store staff and city officials. Sometimes, shops or malls will have a DJ playing in the store while shoppers browse. In this case, the DJ might make announcements about certain sales and specials. On other occasions, companies sponsor outdoor parties where many vendors and business partners set up booths. A DJ might also play music for an office party.  All of these events benefit from a DJ playing music for the attendees.
Birthdays
When clients throw birthday parties, especially milestones such as a 40th or 50th birthday, they often want a DJ to create the soundtrack for the party. You may be selecting contemporary music, or music from when the guest was coming of age. For example, many 50th birthday parties call for 80s music. Sometimes birthday parties are thrown in hotels and other times, it may be at the client's house. For birthday parties, it is helpful to not only bring your sound system but also microphones in case the guests want to make toasts or speeches.
Holidays
DJs are often called upon to spin during Halloween parties, Christmas parties, New Year's celebrations, and other holiday occasions. There are many holiday songs DJs play in addition to general multi-genre selections. Maybe "All I Want for Christmas is You" and "Monster Mash" come to mind. BPM Supreme offers curated holiday playlists and has special genre categories for holiday songs. The service also offers holiday edits of popular songs, for example a Halloween edit of a Lizzo song in which you'll hear screams and thunderclaps. Additionally, you can download sound samples to trigger during your set.
Clubs
Nightclubs hire DJs to entertain guests and manage the flow of the dance floor. Many clubs have nights focused on one genre, such as hip hop. If a DJ has become well-known, they may get offered high-paying club gigs, for example in Las Vegas, Ibiza and Miami, where they get to spin their own material.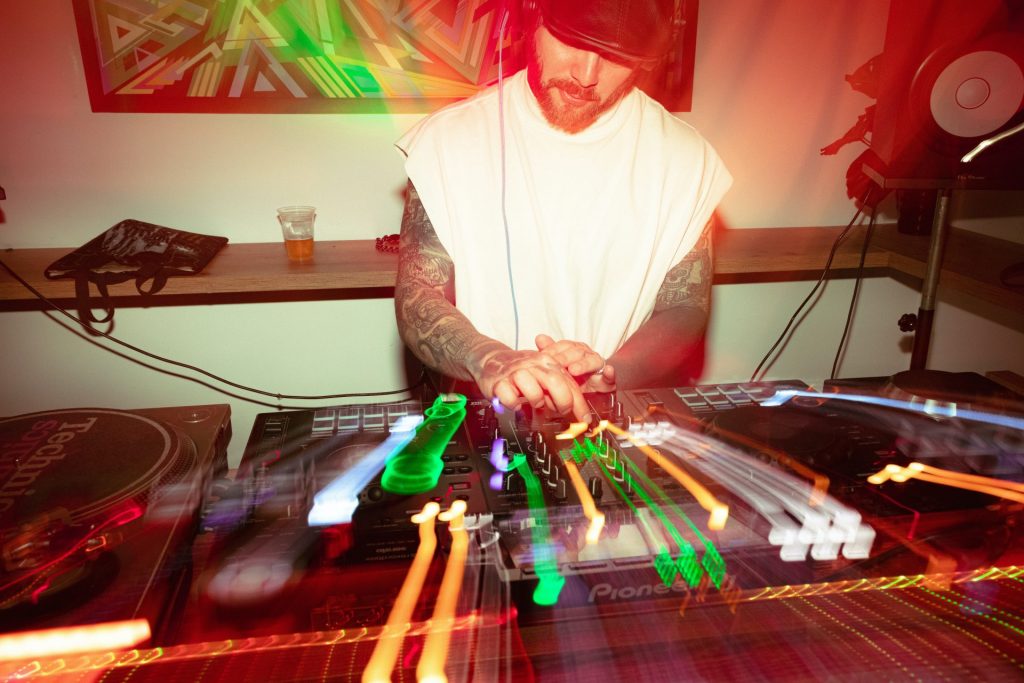 Bars and Restaurants
A venue owner might hire a DJ to entertain guests as they dine and drink. Such gigs usually call for open format music, and a mix of contemporary Top 40 and classic songs, but it depends on the occasion. Sunday brunch is a popular time to bring in a DJ. A restaurant may also feature a DJ after dinnertime, so patrons stay and buy drinks. Depending on the gig, it might also be helpful to bring a karaoke machine.
Festivals
Many music festivals, for example EDM festivals, feature stages and tents with a lineup of DJs. These DJs often play back-to-back mixes of sub-genres of dance and house music. A DJ often can mix in their own songs and remixes during their set. There are festivals dedicated to other genres of music as well, and these call for DJs that focus on genres as wide-ranging as country and metal.
Kids' Parties
Sometimes DJs are hired to entertain young children at home or at school. A DJ playing one of these gigs might do more than play music. They might also host games such as the limbo and musical chairs. If you are looking to do this type of gig, it's handy to own limbo sticks, hula hoops, and more. If you are looking for an age-appropriate music selection, BPM Supreme offers clean versions of most songs in its library.
Coming-of-Age Parties 
Bar/Bat Mitzvahs, Quinceañeras, and religious confirmations are important moments in a young person's life and often have traditions associated with them. For example, a Bar/Bat Mitzvah might have a candle lighting and montage. The DJ often emcees and manages the flow of these moments in addition to providing the soundtrack. This is another type of gig that will benefit from having clean versions of popular music.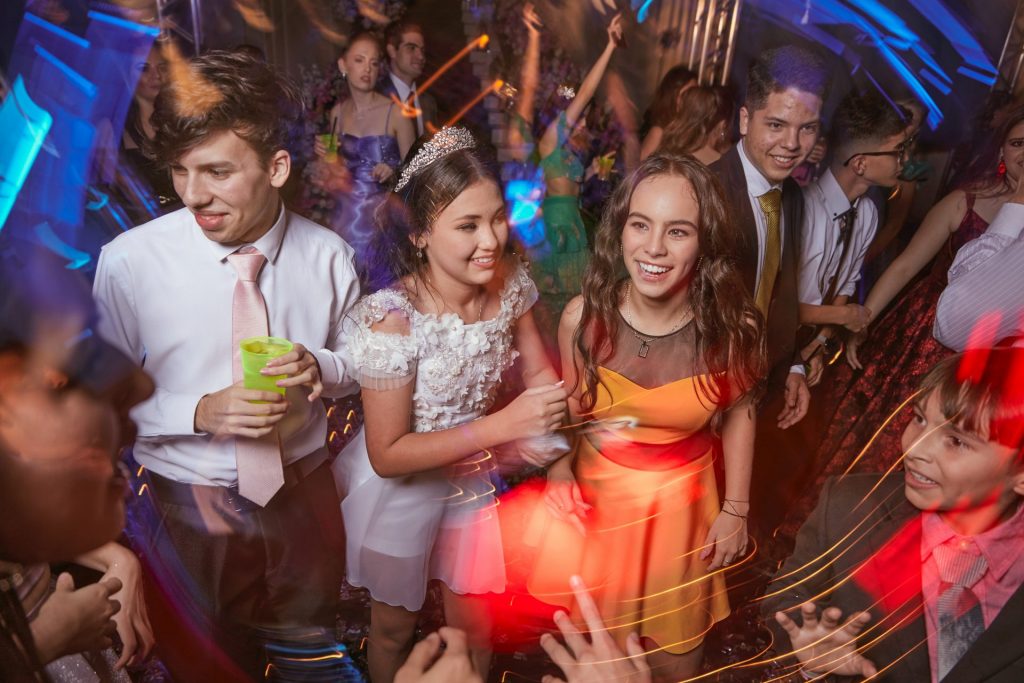 Proms and School Dances
High school proms and school dances often call for an experienced DJ to DJ to play contemporary Top 40 hits that appeal to a younger crowd. You'll want to have a nice selection of genres for these types of gigs – and yes, you guessed it – clean versions.
Artist DJ
Touring artists, rappers, and singers often bring a DJ to mix the backing tracks while they perform their set. Gigs like this also offer a performance opportunity for DJs to showcase their scratching, beat juggling, and mixing acumen.
Fitness
Sometimes gym classes will invite live DJs to pump up the crowd during workouts. A DJ might also be stationed inside the gym and play a general set of high-energy music while patrons lift weights and complete exercise circuits. It's good to have a library of energetic music from genres such as EDM and hip hop if you want to DJ at gyms.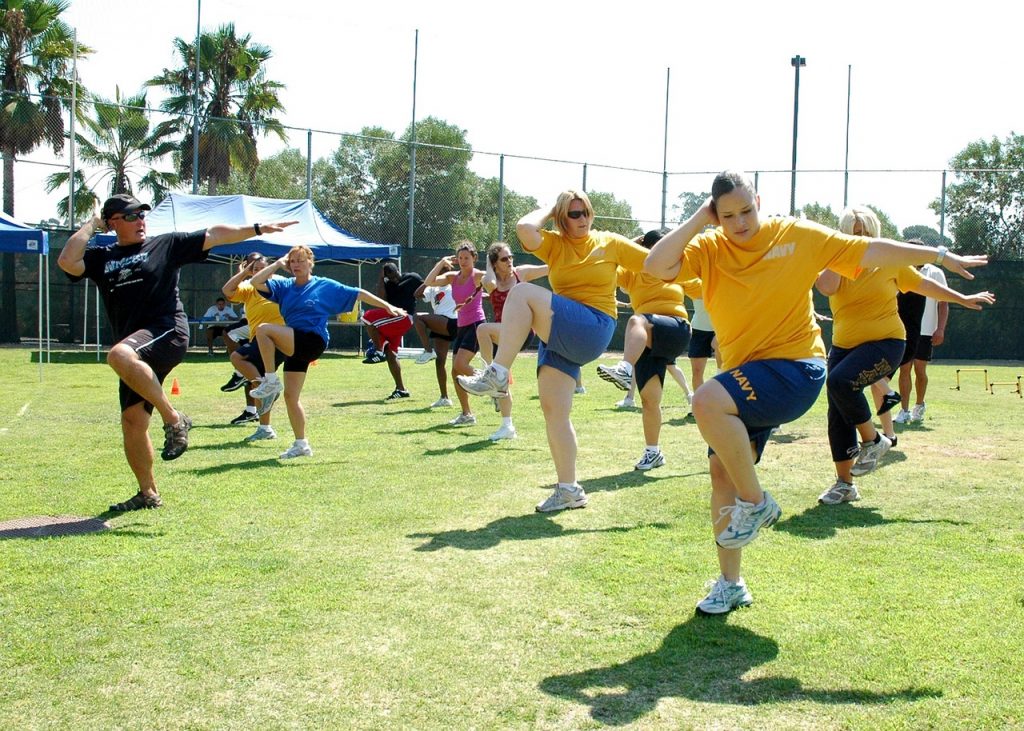 Hopefully this overview gives you an idea of where and how to market your DJ services. There are many types of gigs that have not been covered in this article, including block parties, charity events, outdoor markets, city and government-sponsored events, graduation parties, and parties that are simply for a good time. Any event where people gather can be a possible DJ gig, if there is a power source and no noise ordinances. 
For more information about types of DJ gigs and careers to consider, please see this article. Best of luck in your gig search, and perhaps you will create a brand new type of DJ gig!
About the Writer
Anna Awe is a DJ, producer, and singer/songwriter based in Los Angeles, CA. She is passionate about helping DJs and artists use entrepreneurship and digital media to pave their own paths in the music industry.