BPM Create has partnered with Harrison Console to give producers an exclusive deal. If you're looking for a new tool to assemble your samples and add your own flavor to your musical productions, Harrison's Mixbus is the perfect option. Similar to workstations like ProTools, Ableton Live, or Logic, Mixbus is a full-featured software for Mac or Windows that has everything you need to arrange a song, record a vocal, master your mix, and more.
Watch below as super-dope producer and artist Zeale creates a demo using Mixbus and samples from BPM Create.
Harrison, founded in 1975, dominated the music scene during the '80s, contributing to huge hits by Michael and Janet Jackson, Queen, Sade, Madonna, Paul Simon, and many other artists. In the '90s, the company adapted their products for film, which put them under the radar, but now they are back with 45 years of expert knowledge and a collection of digital plugins and Mixbus recording software. Mixbus brings Harrison's legendary sound into the modern era with dedicated windows for every step of your production.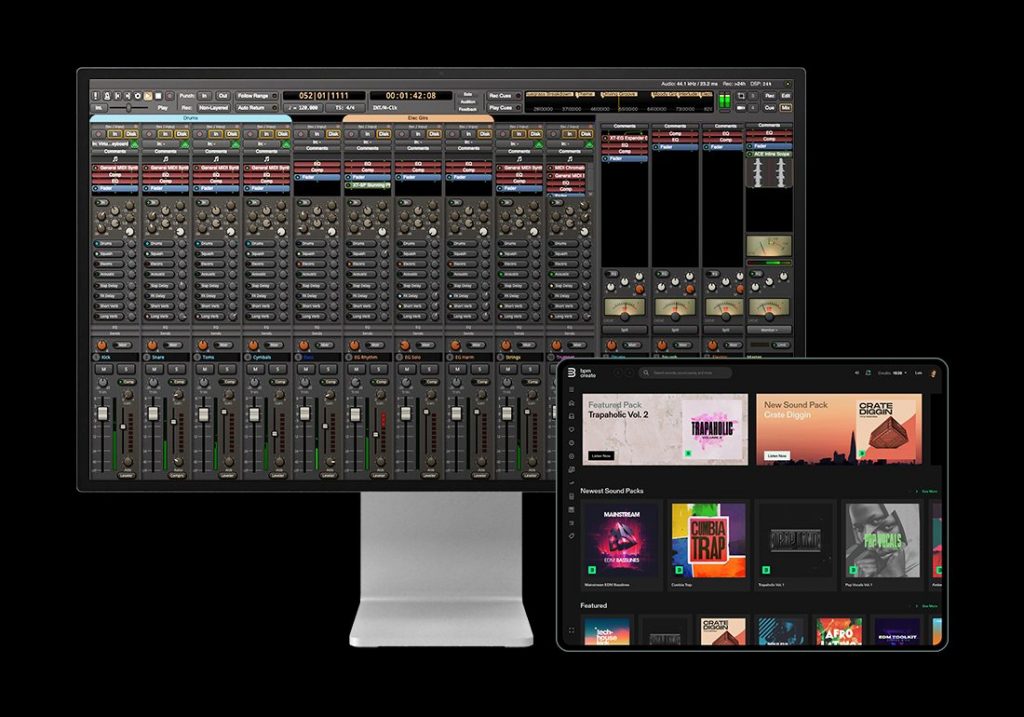 Mixbus is the newest music software appearing in studios everywhere and probably supports every plugin and device that you own. You can get Mixbus for $100 off ($29, regularly $129) with this exclusive offer, or even try a free demo here. Start transforming BPM Create's high quality loops, one-shots, instruments, musical stems, effects, vocals, MIDI files, synth presets, and more into hit-worthy productions.