Tiësto continues to reinvent himself as an innovative artist after decades of success as an EDM artist. On March 23rd, the Dutch DJ and music producer threw an epic 3D album listening experience for his new album titled DRIVE, and let's just say fans were in for a treat! In collaboration with Meta, the event took over Academy LA in Hollywood. 
BPM Supreme had the pleasure of attending the festivities. After a short wait in line, we were taken to an upstairs area of the Academy LA not usually seen during a regular club night event. Inside was a beautiful ice sculpture for the sponsor, Elit Vodka, a luxury vodka uniquely displaying its gold particles in every glass.
When it was time to start, we headed back down to the first floor (club level), surrounded by screens and provided with 3D glasses and 3D phone camera covers.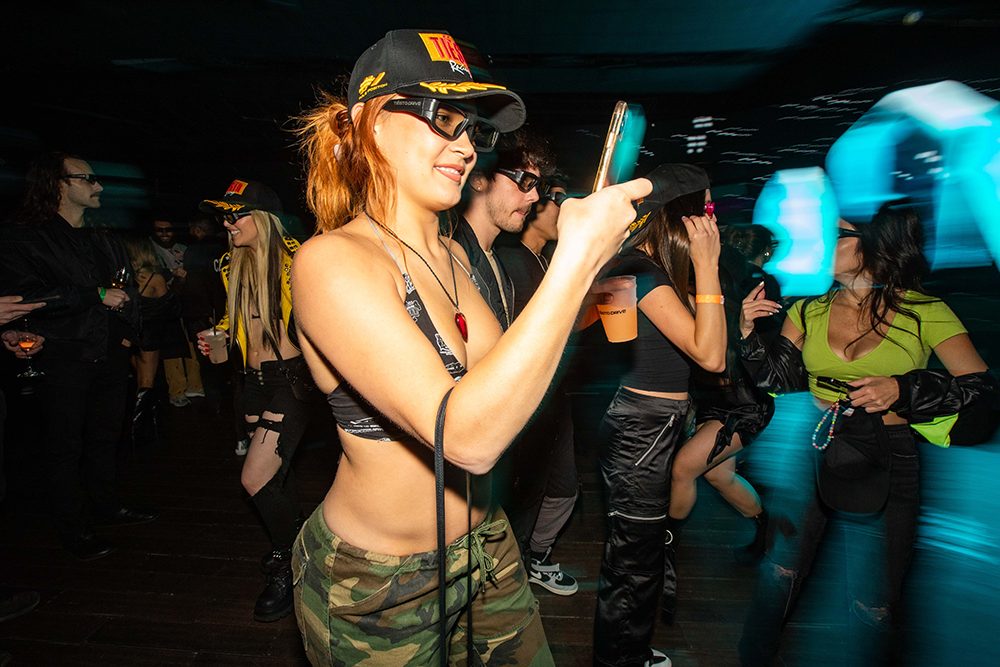 As anticipated, Tiësto proves to be the face of innovation, again. He surprised the audience by creating the main stage in the back of the crowd. So those who were standing in the back of the usual DJ booth had a first hands, front row experience.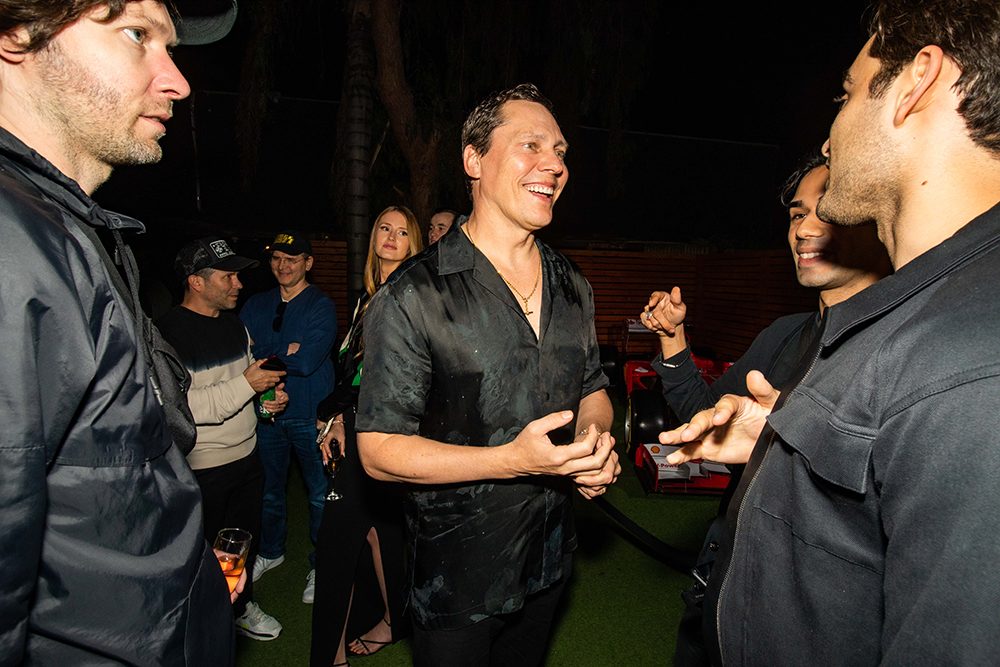 Tiësto has been captivating crowds since 1994. Today was no exception to the DJ's high expectations of excellence. This was a unique experience of 3D entertainment never seen previously with an EDM artist. The opening song to the Drive album was Tiësto's known success, "The Business," yielding a shock to everyone in the audience showing a 3D music video experience of skeletons dancing and beating hearts.
Tiësto entertained the crowd with at least 45 seconds of each great hit, including clips of their music videos and 3D images interacting with the audience. The reoccurring 3D image for the night being a gold bird, strongly resembling an eagle. 
Also included were videos with 3D images from already popular songs "The Motto," "Hot in It," "Don't be Shy," "10:35," and "Pump it Louder." He finished with his single "Lay Low." As usual, Tiësto exceeds all expectations by creating an unforgettable ambiance for music-lovers to enjoy, opening the door for EDM light shows including 3D images in our future.
To end the night, Tiësto shows off his love for Formula 1 racing. Displacing a gorgeous red vehicle and providing racing hats for all guests, while representing The Netherlands with a flag on the back of each hat. Guests as expected, leaving satisfied with their LA night 3D experience. 
Photos courtesy of Warner Music Group.
About the Writer
Shirley Ju is a Los Angeles-based journalist and on-camera host with her own show called Shirley's Temple (with a focus on mental health). She lives, breathes, and sleeps music, and if there's a show in LA, you can find her there. Born in the Bay Area, the Hyphy movement is in her blood. Shirley contributes to several publications and also does interviews for VLAD TV. Follow her at @shirju on both Instagram and Twitter.