Roland has introduced the AIRA Compact Lineup, a new series of pocket-sized instruments that include authentic Roland sounds and can keep the creativity flowing from anywhere. The ultra-portable T-8 Beat Machine, J-6 Chord Synthesizer, and E-4 Voice Tweaker instruments are fun and affordable. Keep reading for more.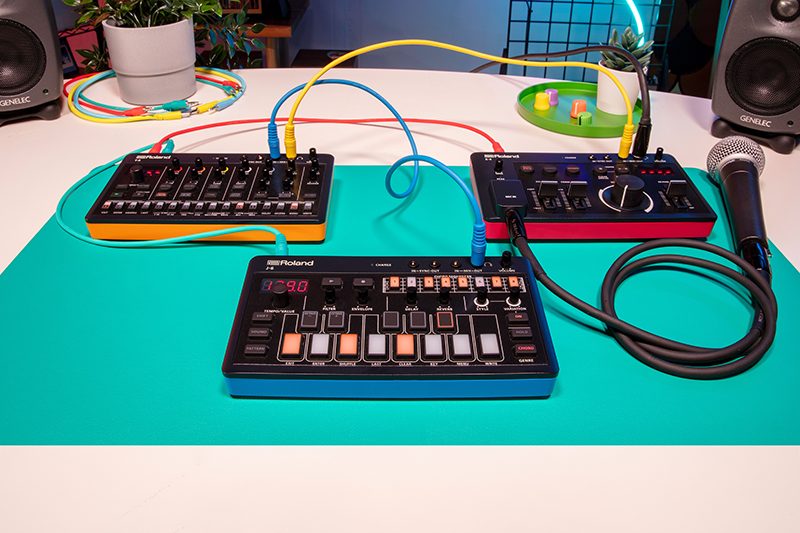 The AIRA Compact series brings serious musical power to everyone from DJs and producers to Roland collectors and tech-savvy pros. The instruments allow anyone to jam, perform, and develop ideas on the go. Plus they deliver the real-deal sounds behind decades of hit music and Roland icons, including TR rhythms, TB basses, JUNO synths, VT effects, and more.
Each model of the AIRA Compact series is small enough to slip into your pocket and has lithium-ion batteries for hours of continuous use per charge.
T-8 Beat Machine
The T-8 Beat Machine combines iconic Roland drum and bass sounds. Beatmakers can build tracks with legendary sounds from the TR-808, TR-909, and TR-606 drum machines, paired with the shapeshifting low end of the dynamic TB-303 Bass Line.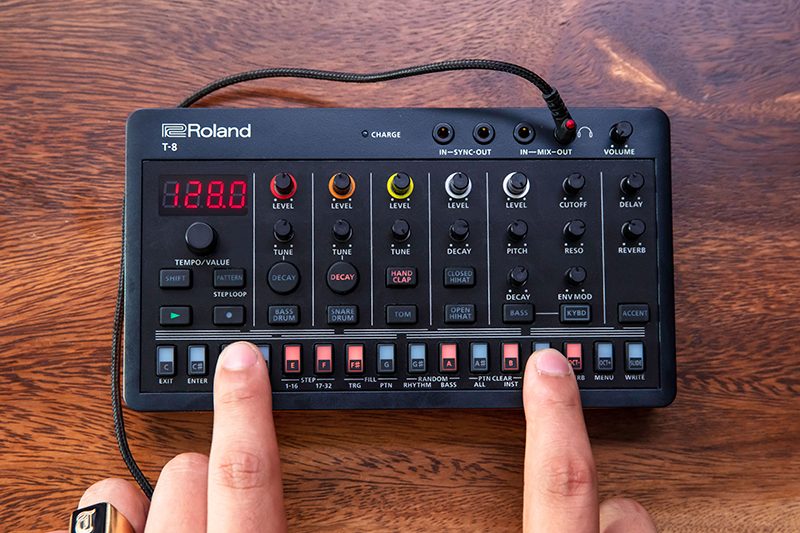 J-6 Chord Synthesizer
The J-6 Chord Synthesizer pairs a powerful chord sequencer with the lavish tones of the renowned JUNO-60 synth. You don't need to know chords or theory to make music, just use one of 100 chord sets to build compelling chord progressions, then tweak the sound with dedicated filter and envelope controls, and add polish with customizable delay and reverb effects.
E-4 Voice Tweaker
The E-4 Voice Tweaker combines advanced voice transformer tools and standard vocal effects with a hands-on interface. Go from traditional vocal enhancements to punchy beatboxed grooves to striking alien soundscapes, all in a single tune.
The Roland AIRA Compact series instruments are now available for $199.99 each. To learn more, visit Roland's website or watch the official intro video below.