BPM Supreme has teamed up with online DJ school Crossfader to bring you new monthly Curated Sets with full tracklists, plus corresponding videos of the mixes. These mixes will showcase creative tips and techniques for hip hop, pop, and R&B DJ mixes. Keep reading for more, and watch the video above to see this month's mix.
In this month's Crossfader mix, Jamie Hartley explores wordplay, tone play, and sample switch-up DJ techniques. The mix combines new music, some classics, and exclusives that can all be downloaded on BPM Supreme, including tracks by DJ Khaled, Tory Lanez, Jack Harlow, and more.
Find this month's Curated Set with full tracklist here and download all of the music from the mix. Curated Sets contain tracks listed in convenient order for mixing, playing, and performing at your next DJ gig. You can access hundreds more like this one with a BPM Supreme Premium Membership.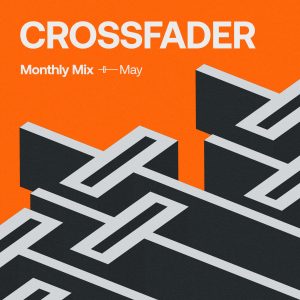 Crossfader is an online DJ school, platform, and community made up of dedicated DJs who have worked in the industry for many years. If you are a beginner DJ and want to learn how to create your own mixes like this one, watch a full 30-minute mix breakdown by Jamie on Crossfader. You'll get a complete tutorial for free, so you can practice these techniques at home!
Stay tuned for more Crossfader Monthly Mixes and mix breakdowns coming soon.
---
Hungry for more? Check out a mini mix by Crossfader here.