Not long ago, we talked about creating and setting your DJ Goals. This May, to honor Mental Health Awareness Month, we're taking it one step further by going over some of the things you can do to achieve your goals.
A DJ's mental health goes hand-in-hand with achieving the goals you set as a DJ. When you take the proper steps to improve your mental focus, you can not only move towards your goals with a clear mind, but you'll feel more at ease while doing so. You may even notice your gigs going smoother, your energy increasing, and your relationships with clients improving. It's a win-win-win!
Now the question remains, how can you improve your mental? Here are a few suggestions.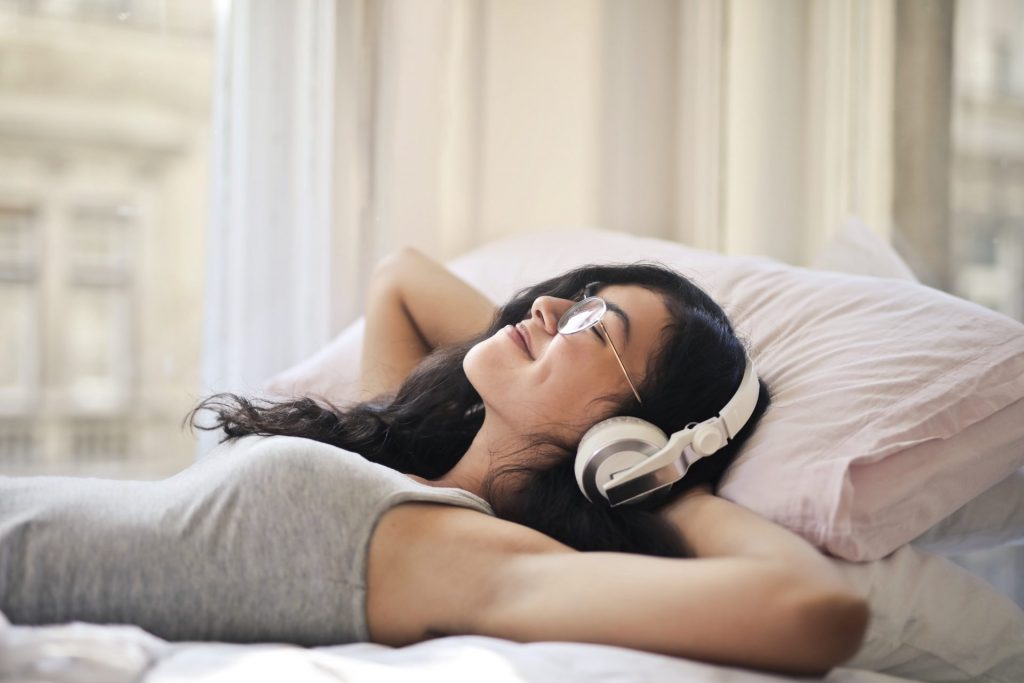 5 Steps To Improve Your Mental Health & Be a Better DJ
1. Create a Plan
The first building block is improving your clarity around the goals you want to achieve and creating a timeline for those milestones. Figuring out which objectives are the most important to you will help you create a timeline for when to reach them by. By focusing and building a strategy, you can better allocate your time professionally and personally and relieve some stress with an organized plan of attack.
2. Set Proper Deadlines
Now that you have addressed which goals are most important to you, you can give yourself realistic deadlines. If you don't have a deadline for a goal, they say it's just a dream. A proper deadline will help you improve your focus and move forward with confidence. So give yourself the right amount of time based on the importance of each goal.
Ask yourself questions like "When will I start working on this goal?," "What milestones do I need to hit to achieve it?", and "What's a realistic timeline to achieve it?" Pencil down (or type) potential dates to hit on a calendar or in your notes on your phone. Set reminders and stick to the plan the best you can! Each milestone you hit will be rewarding and motivating to keep doing what you're doing.
3. Remove Distractions
Now this is tough because there are a lot of distractions these days. From social media to personal life stresses like bills, relationships, and family. You have to learn how to navigate through all of these things to remove the distractions. Things you can do to alleviate distractions include reducing the time spent on digital devices, setting up reminders for due dates on bills, and dedicating more time spent with friends and family.
Also, be mindful of distractions in the form of people in your life who don't have clear goals for themselves or who aren't supportive of your vision. Remove those people from your life or limit your contact with them. By surrounding yourself with positive energy, you'll feel better and be better.
4. Get Proper Rest
Now this may sound easy, but for a lot of us DJs, our schedules vary. Clubs close anytime from 2:00 AM-4:00 AM, and let's not forget afties that go even later into the morning hours. With hectic schedules, our chances for proper sleep are very slim. With that being said, set up a proper sleep schedule that includes 7-8 hours of quality rest and possibly some naps. Not getting the right amount of sleep will affect your body and mind. You can't work on your music or spend time with family if you're cranky.
5. Listen To Your Body
Both your physical and mental needs are very important. You have to eat, sleep, and retain information on the daily. Make sure your body is optimally functioning, and figure out what you need if there's something that feels off. Physically, you might be lacking certain vitamins or even need a new prescription for contact lenses. Mentally, make sure to get in that quality time with the people you love and talk about any struggles you're facing internally. Resources for mental health have never been more accessible, so don't be nervous to check out options like Better Help or Hims. 
If you're looking for even more self-care tips for DJs, we got you covered.
About the Writer
Brooklyn native Cory Giles has a ten-year history in the music industry, working with companies such as Def Jam Recordings and Hot 97. A graduate of Jam Master Jay's Scratch DJ Academy in NYC, Giles has worked with brands like Louis Vuitton, Mohegan Sun, The W, T-Mobile, and the WWE. In 2018, Giles joined Dash Radio's Taste Radio Channel as a weekly host and DJ on "The Corner." He is also the official DJ for the WNBA's Connecticut Sun.