Your hard work, great track record, DJ chops, and marketing efforts have paid off, and you've just booked your next gig. With millions of songs released, how do you know which to play in the few hours you will be DJing? Some DJs curate mixes on the fly, but it's very helpful to create a crate or playlist specifically for your upcoming gig. Here are some best practices to make the best DJ playlist for your next event.
Communicate with the client.
– When you book the gig, it's important to ask the client for a description and schedule of the event, as well as what type of music they are looking for. They may name genres, artists, or specific songs for a frame of reference. Different DJs approach the conversation differently. You could send out a checklist with a variety of genres or with specific songs. The client can check off songs or genres they definitely want you to play and songs you must not play. You can also ask them to give you a list of songs you must play and songs that would be nice for you to play. Additionally, they could provide you with a Spotify playlist of songs they'd like to hear during the event. 
– Ask the client whether they prefer clean or explicit versions of songs.
– Keep in mind that many events, for example weddings, have different parts of the night. You'll need music for the cocktail hour and the dance party, and the songs for each of those times may have very different moods. When communicating with the client, you can break the night down into different sections and ask what music they prefer for each. 
– After discussing song selection with the client, you may want to send them a final list of songs. This is most helpful for events such as weddings that call for a very specific playlist. 
– Other gigs, such as corporate events or birthday parties, may have more flexible and spontaneous playlists. Sometimes a client will just ask you to use your own judgment in curating the playlist. In cases like this, it's best to ask for details and a general demographic of the event so you can pick out the best music for the occasion. Keep in mind that the guests will probably want to hear music they are familiar with, so try to stick to well-known hits rather than your own personal tastes and library. Of course, there are exceptions to this rule, but speak to the client first if, at Sandy's sweet 16 birthday party, you intend to drop only underground tech house tracks from Germany.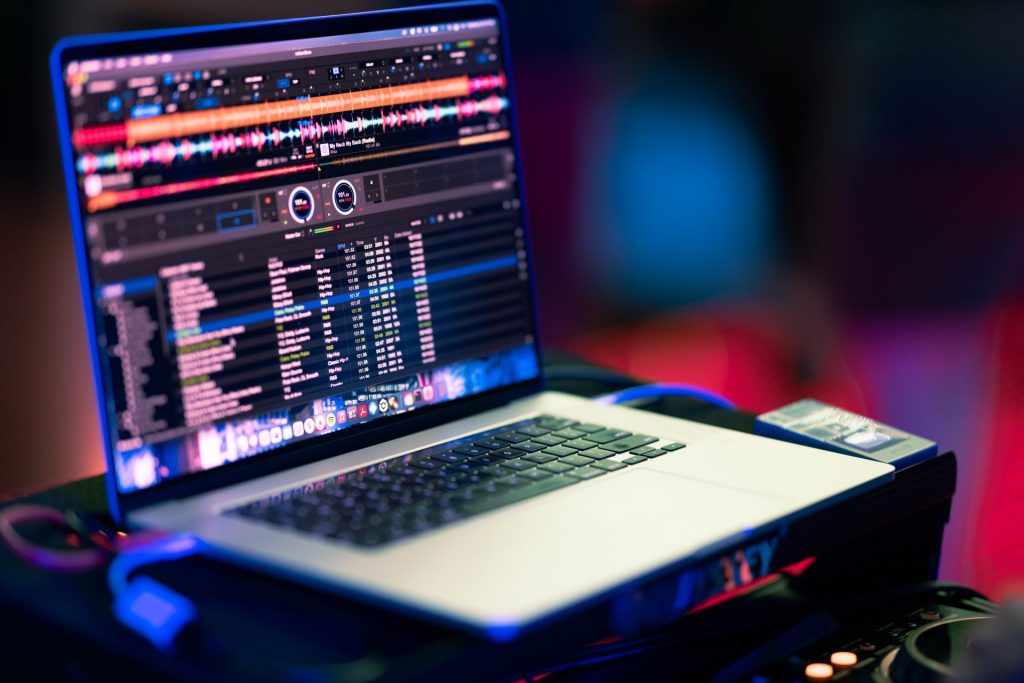 Create a DJ playlist based on your discussion with the client.
– Your crate or playlist will include specifically requested songs and songs that fall within the genres you've discussed. You may also use your music knowledge to add your own selections to this crate.
– Consider creating sub-crates within your crate for different parts of the night, for example, dinner and cocktail hour.
– For a specific song, the first place to go is your existing library. In your DJ software, just search for the song or the artist, then drag the result to your crate. If you cannot find the song in your library, log onto a record pool like BPM Supreme and search for the song by title or artist. Consider downloading the "intro" version with an 8-bar intro and outro for easy mixing.
– Add songs that fit into the genres you discussed with your client. You may already have crates sorted by genre, but if not, brainstorm a list of songs in the genre. BPM Supreme allows you to search for songs by genre or era. Additionally, on the platform, you can find exclusively curated playlists within genres. A simple internet search for "best reggae songs" or "best 90s dance songs" will give you a list of the top songs in that category. Spotify also has editorial playlists sorted by top genres for more reference. If you can't locate a specific song in your library or a record pool, you can always buy it from iTunes.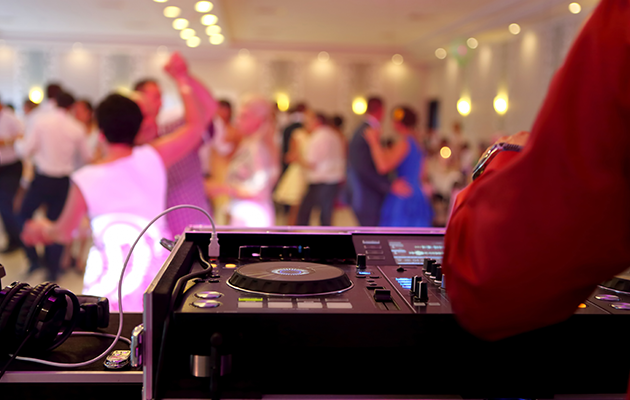 Add songs to your crate that you think will work. 
– Perhaps you and your client came up with only an hour's worth of songs to play, but you need songs for four hours. This is where your creativity and deep music knowledge can help.
– BPM Supreme offers exclusive playlists for special occasions and holidays. You can also look into themed mixes on BPM Supreme that are curated by guest DJs called curated sets.  
– It's a great idea to download the charting and trending songs within your client's preferred genres. You can find these easily on the BPM Supreme platform.
– If a client names a particular artist or song they like, add other songs by that artist or similar artists. For example, if a client asks for Drake's "God's Plan," you could also add "One Dance." If a client asks for Snoop Dogg, you could also add music by Dr. Dre.
– If you create a Spotify playlist and add a few of your client's requests, Spotify's "enhance" feature will automatically add similar songs to the playlist. You can then download these songs from your record pool and add them to your crate.
– Add songs that you know have worked in the past for similar occasions.
– Visualize what songs you imagine playing and going over well, and then add those to your crate.
– Make sure that you have more songs in your crate than hours in the event. For example, if each song averages three minutes, and the party is three hours, you should add more than 60 songs.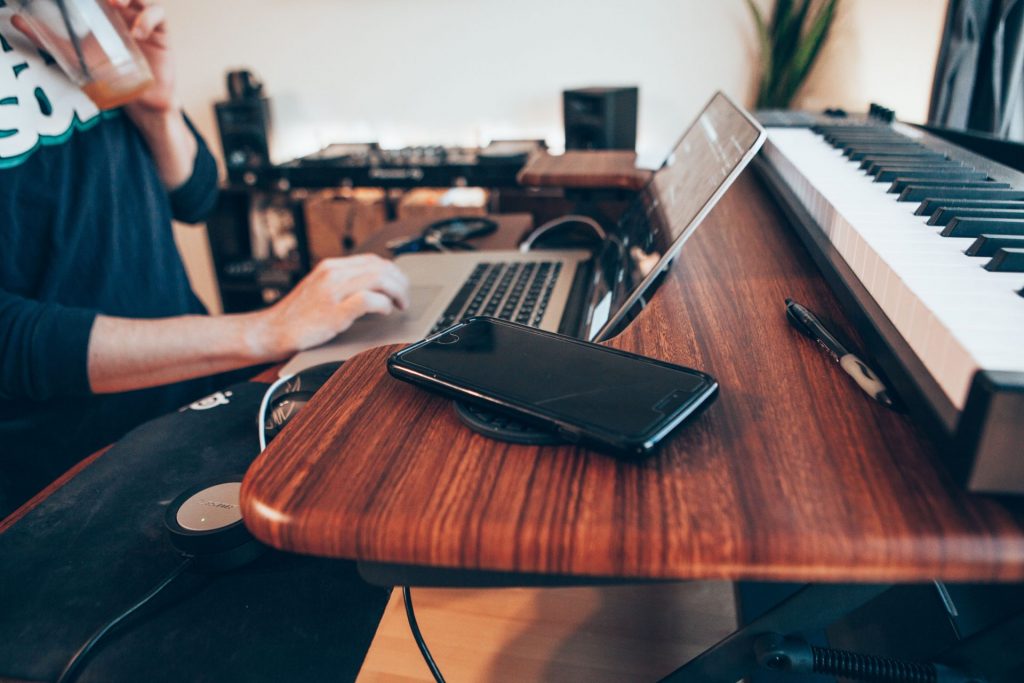 Allow yourself to improvise or mix on the fly.
– Sometimes certain songs will go over so well at the party that you can keep playing similar songs even if they aren't in your crate. This is where your music knowledge and past DJ experience help.
– Sometimes the songs in your crate won't work, so you should be willing to switch out of a song in the middle and pull from your full library or other crates to ensure excellent vibes.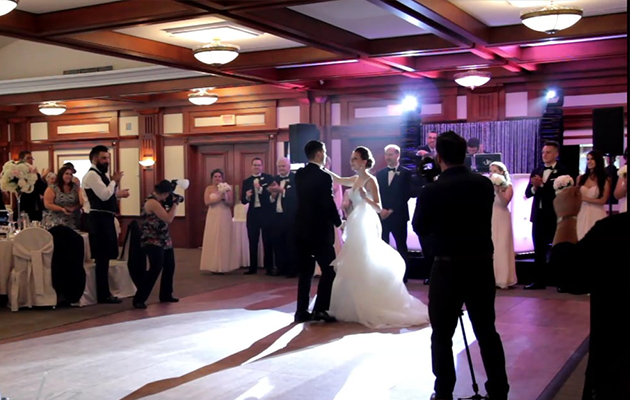 In the end, you can build your playlist any way that works for you, as long as the songs work for the client's event. Although it is best practice to build crates and DJ playlists for each individual event, some DJs have so many back-to-back gigs and years of experience that they find they don't need to create crates at all. In cases like this, they may just print out the list of songs or a description of the event, and take it from there. 
Doing the prep work beforehand ensures that you can instantly play all the songs your client has requested, and you know where to source other great songs without having to search or think on the spot. This ensures that you won't flounder or have moments of silence while you scramble for the next song. Instead, you can focus on mixing and engaging with the crowd!
About the Writer
Anna Awe is a DJ, producer, and singer/songwriter based in Los Angeles, CA. She is passionate about helping DJs and artists use entrepreneurship and digital media to pave their own paths in the music industry.