This Women's History Month, we're shining the light on organizations and companies working hard to move the needle towards a more inclusive and balanced world. Beats by Girlz is making a difference by providing access to the tools, resources, education, and community necessary to foster growth.
Beats by Girlz (BBG) addresses the gender imbalance in the music industry and other tech-related fields where women and gender non-conforming individuals are underrepresented. It provides a safe and supportive environment for young girls and women to learn and experiment with music and technology, building confidence and skills along the way. Their scope of programs includes songwriting, sound design, beat making, engineering, music production, DJing, and more.
We sat down with Cassie Plunkett, the Associate Director of Chapters (North America & Australia) for BBG and leader of BBG Los Angeles. Keep reading to hear more about how this organization is empowering the next generation with events like their Sonic Space event on February 25th, and what's next for BBG.
Let's start with a little background of BBG and how it all got started.
Beats By Girlz first began in 2013 as a beat making class for young girls at the Lower Eastside Girls Club in NYC. Over the years, people started reaching out to Erin (our founder), hoping to replicate the classes in their own regions. Through that organic process, we've grown into a much larger initiative to empower women and gender-expansive people of all ages through music and technology. Now we have over 30 active chapters around the world.
What are some notable opportunities the organization has been able to provide to students?
One of our goals as an organization is to work in tandem with local chapters to provide educational and professional opportunities to members of our community (students, chapter leaders, teaching artists, etc.). Last year we made great strides in this arena. We hosted BBG.camp, our first ever writing and production camp in Boston. 40 women and gender expansive musicians were put into teams and tasked with collaborating on a song to pitch to singer-songwriter Kimbra.
Throughout the three-day camp, Kimbra gave the participants insight on her process, her inspirations, visited each group, aided in their writing process, and gave feedback on everyone's pitch before eventually choosing the winning song. The following day Kimbra recorded the song. She walked the participants through her recording process, and they were able to watch her record her vocals live. Once the vocals were recorded, each participant was sent the stems and had the opportunity to create something new with them while the winning group worked on the demo with Kimbra. The camp ended in one final listening session where everyone shared their remixes and the final demo of the song.
The camp was not only a great professional opportunity for the winning group, but helped all the participants gain experience in collaboration, learn from a Grammy award-winning artist and producer, and form lasting connections with the other participants, as well as Kimbra.
In addition to BBG.camp, we hosted two music festivals: We're Here Fest in Fort Collins, CO and Beats By Girlz Festival in Istanbul, Turkey. Both were wonderful community events that provided a great platform for local artists in their respective communities. BBG Turkey in particular had around 15,000 people attend over the course of three days. The festival had educational programming, performances, workshops, and interactive sessions with a simulcast that included a live Turkish/English translation, as well as sign language. It was the largest Beats By Girlz event we've ever hosted.
Over the past 10 years, how has the organization expanded?
We've grown from one class in NYC to an international network of women and gender expansive leaders, all collaborating and working to educate, empower, and create opportunities for their respective communities. As we've expanded, our mission has expanded as well, to serve the diverse needs of each of our chapters. To date, we have over 30 active chapters in 15 countries and five continents!
What is the most popular program offered by Beats by Girlz?
Our most popular program is actually one of the first programs we developed: "Intro to Ableton." The program is a series of introductory Ableton classes with a base curriculum and lesson plans designed to be highly interactive and accessible. Our approach has students with no experience making music on day one and honing in their skills throughout the rest of the course. Most of our chapters use some version of this curriculum in their programs. We invite all our chapters to adapt our curriculum and programs to better serve the needs and interests of their communities.
How can women and gender-expansive people get involved with Beats by Girlz?
The best way to get involved is to get in contact with a chapter in your area! If there are no chapters in your area you can inquire about starting one or join our online community. Visit our website beatsbygirlz.org for more info or follow @beatsbygirlz on Instagram, Facebook, TikTok, and YouTube.
There are Beats by Girlz chapters around the world! What makes the LA chapter unique?
What makes the LA chapter unique is that it's in LA! As the epicenter of the music and entertainment industry, BBG LA is uniquely positioned to make real, lasting change for women and gender-expansive musicians on both a community and industry-wide level. Our goal is to provide accessible community and networking events, workshops, and real-world professional opportunities for underrepresented musicians in LA (specifically femme, queer, trans, nb, and POC musicians).
How do you think the students can benefit from using a platform like BPM Create?
Access to resources is one of the main barriers for entry for women and gender expansive musicians looking to enter music production. It's also no secret that high quality music production software and hardware usually comes at a high price, which only further discourages people who already felt excluded. BPM Create allows students to have access to a whole catalog of sound packs and samples for an affordable price, making music production as a whole more accessible.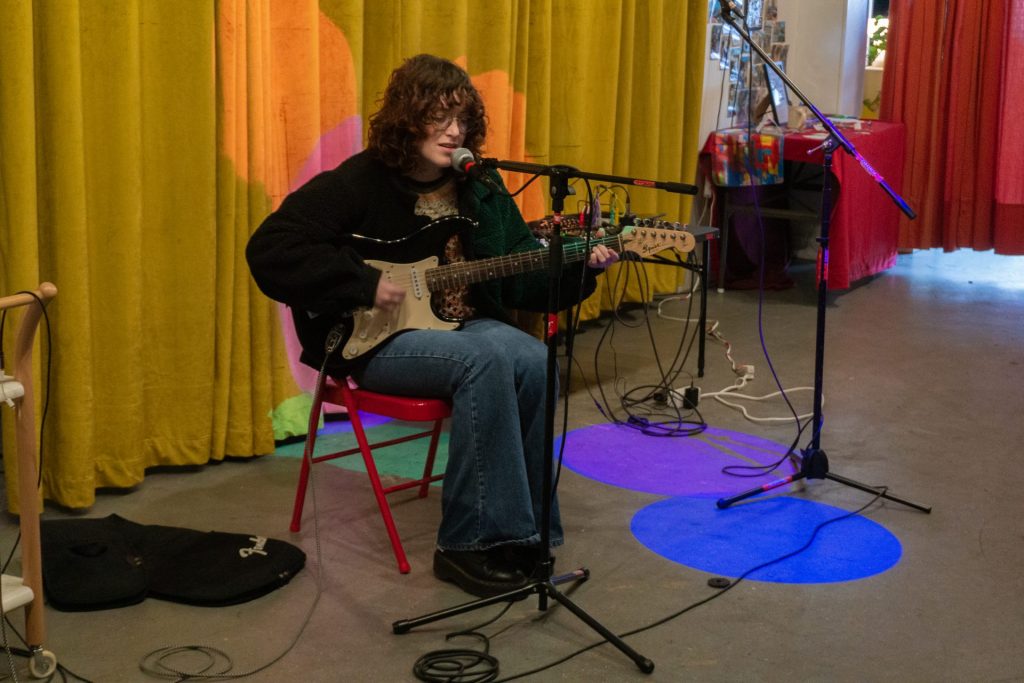 What are some upcoming initiatives or events we can look out for?
Look out for our next "Sonic Space" meetup and open mic/aux! Follow BBG and @beatsbygirlzla on Instagram for more info and updates on future programs.