Georgia Sinclair is a world-renowned DJ, music producer, and tech entrepreneur, and she's here to bless audiences all around the world with her undeniable energy, captivating beauty, and of course, hard-hitting house bangers.
Hailing from Melbourne, Australia, but calling sunny Los Angeles home for the past 8 years, Sinclair has been in love with music as far as she can remember. She fondly remembers being a kid falling asleep to trance music, which in hindsight was a form of meditation. Every night, she'd instantly put it on because that's what chilled her out and helped her sleep.
The crazy thing is, Sinclair never planned to become a full-time DJ. In fact, she first went into television as a TV host. But after being diagnosed with a brain tumor, Sinclair luckily discovered the art of DJing, which served as a positive distraction from her recovery process.
She states, "Following my surgery, I started getting offers from PR companies to play their events because they heard that I was DJ. It took off from there. I moved to the States and it took off pretty quickly here too. I was incredibly lucky because I moved at a time where there weren't a lot of women doing what I was doing. There's a lot more now, which is great. That's how I became a full-time DJ. It's been amazing. It's allowed me to travel the world, I've met a lot of interesting people. Really, music has always been my passion so it makes total sense."
Fast forward to 2022, Sinclair is excited as ever to be releasing her new single "LITTLE LOVE," which she debuted during her opening set for superstar DJ Alesso. Beyond that, Sinclair is a notable figure in the Web3 space, and has plans to tour her own virtual avatar alongside the legendary Paul Oakenfold.
BPM Supreme spoke with Georgia Sinclair in downtown Los Angeles, to discuss her roots in Australia, how she got into DJing, debuting "LITTLE LOVE" while opening for Alesso, her love for Web3 and the VR space, her up and coming release "DTML," and more!
Where are you from originally? 
Originally from Melbourne Australia, but I've lived in Los Angeles for the last 8 years. I love it here, I'm now officially an American Australian citizen. Technically, an American with a funny accent. 
I love your accent!
Thank you. It's good, except when I'm on microphone at a nightclub and everyone's like "what the hell is she saying?" [laughs]
Was it music that brought you to LA or you just wanted a better opportunity?
I just wanted to be where the action was. If you're doing anything entertainment, is there a greater hub in the world than Los Angeles? I don't think so.
What was your first gig and how much did you make?
In Australia, my first gig was playing a Christmas party for the Herald Sun, which is the Melbourne equivalent to the LA Times. I can't remember if I got paid or not. In hindsight, I should've paid them because I wasn't very good at the time. [laughs] I have no idea what I got paid for that.
Moving to LA, I had to really start at the bottom when I got here. I was given a pretty amazing opportunity when I moved to the States. A few of the nightclub brands here took me under their wing pretty quickly. There weren't many women doing what I was doing at the time. The first gig I ever played here was at Warwick in Hollywood. I covered for Devin Lucien who plays Wednesdays there. It was a pretty big night, not that I knew that at the time.
Coming from Australia, my background was always house music. Which is what I play now, I play tech house now. Back when I got started in the States, I wanted to get my feet wet wherever. They'd ask me, "Can you play hip-hop?" Oh yeah sure! In actual fact, even though I could technically play hip-hop, it was not a genre I knew a lot about. It's not as big in Australia. 
What's the biggest genre in Australia?
For DJs, house music. I was thrown into the fire at Warwick on a Wednesday. I didn't really know a lot of hip-hop. Before that gig, I downloaded 300 songs. I didn't have time to listen through and do as much research as I would've liked to. I knew what I was doing behind the decks, so that helped.
I'll tell you a funny story. That first night at Warwick when I was DJing, because I had almost no time to prepare my set, I had everything organized by musical key, which is how I knew what would work with what. The set was going pretty well. I'd mix in a song, then I'd listen to the next 30 seconds of the song and go "okay, I like it or I don't." I remember at one point, one of the bouncers came up to me and said "Hey, do you have 'Black & Yellow' by Wiz Khalifa?'" I was scrolling through, "yeah I have "Black & Yellow"!" He's like, "You should play it right now." I asked why? He said, "Because Wiz Khalifa's standing next to you in the DJ booth."
That's how little I knew. It was so stupid. [laughs] That's what I had to do. I was in a new city, and a new country, so I just went headfirst into every opportunity. It went pretty quickly from there. I secured a residency with the Wynn within 6 months, so I was already in Vegas. After that, I put myself through production school. I went to Icon Collective, which is the same school a lot of big DJs went to. MAKJ went there, Kayzo, NGHTMRE, JAUZ, Slander, SNBRN, Bonnie X Clyde, lots of big guys. There's a really long list.
I was going to ask how you learn how to DJ.
I'm self-taught. I learned in Australia when I was ill. I literally sat down on my kitchen counter and taught myself how to DJ on a really crappy pair of CDJ's. Back when USBs weren't even a thing, so I learned on CDs and vinyl. [laughs]
Did you have a mentor or anything?
I had one lesson: "this is how the buttons work." That was it, the rest I had to figure out by myself. Trial and error. It's the best way to tackle it, just practice. Like anything else, it's a musical instrument.
Your new single is "LITTLE LOVE," how did that record come to be? 
As I said, I put myself through production school a few years ago. After that, I was just writing for other people. I worked on a record with G-Eazy which opened a lot of doors since it was the title track of his album, The Beautiful and Damned. I then wrote a few other songs for a few other people and decided okay, I'm ready to dive in on my own music.
I really hit my stride with my music when I started making tech house. "Little Love" was inspired by my love for big vocals. I'm obsessed with Gospel, Jazz, RNB and Soul. I wanted to create an epic vocal track that would have people singing along every time I performed it. I'm stoked with how it turned out! I've also had some pretty major artists support it including SIDEPIECE, OFFAIAH, Ferry Corsten, Marco Carola, Tom Novy and Don Diablo to name a few. That's been a real buzz for me.
How was it debuting "LITTLE LOVE" with someone as big as Alesso?
It was pretty nerve-racking because as much as he's a super nice dude, he's one of the top artists. All of the top DJs, as they should be, are particular about who opens for them. I hadn't opened for him before, so I was definitely a little nervous because I wanted to make sure I did a really good job. I was told by the venue he was pretty happy with my set, so that's good. He played an amazing show too, it was an awesome night. It was sold out. Big Night Live is a big venue, a couple thousand people. 
How did you end up opening for him?
I have a residency with Big Night Live. Big Night Group are incredible supporters of mine. The last three songs I've put out, "Beat My Drum," "RUMBO" and "LITTLE LOVE" all came out on Big Night records. I work with them as much as possible, they're a great team. They're really forward-thinking and into Web3, which I'm also obviously really into. They have the escape plan, which is a Board Ape duo. They're heavily involved in it. They asked me if I wanted to open for him, I did and it was fantastic. Can't wait to do it again!
What is your set-up like?
The majority of DJ's prefer Pioneer DJ equipment and I am no different. My current tech rider consists of 3 x CDJ 3000's and a DJM 900-NSX2 Mixer or their new DJM V10 Mixer when I can get it. I use Pioneer Rekordbox to organize my music and input via USB.
Talk about being a pioneer in the VR/Web3 world, how'd you get into this?
This is a crazy story. I've always been fascinated by tech and I always knew at some point, I wanted to end up doing something in technology, if not a lot of things. It's funny, people have this perception that DJs are cool. Most of the job is producing music, crate digging or working on your computer. You have to be proficient in lots of different software packages, you have to essentially be a nerd. [laughs]
The progression into tech was pretty natural for me. How I got into VR was during a period of burnout during my own career. I tour a lot, I'm basically out of town every weekend. It's been that way for years.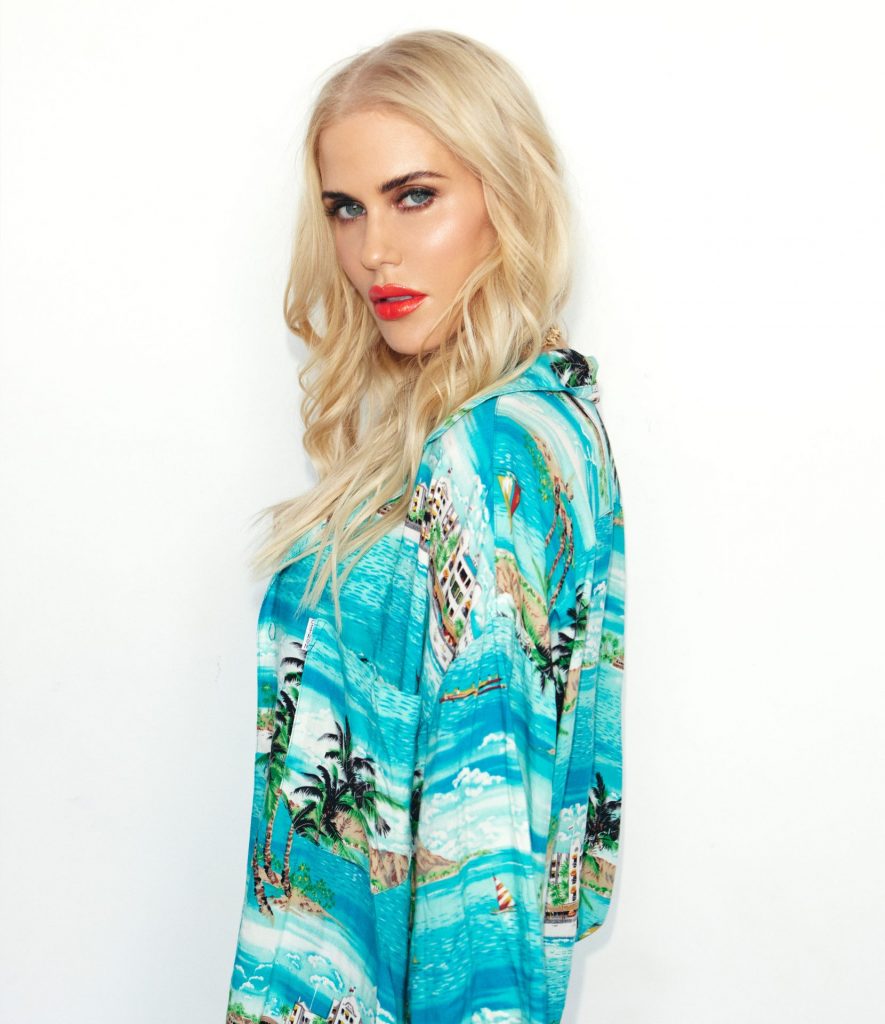 That's a blessing right?
It's a total blessing, but it's not without its pitfalls. It can be very grueling. You don't get a lot of sleep, you spend a hell of a lot of time staring at walls in hotels. It's difficult and you get exhausted very quickly. This particular period of my career, I was playing 2 to 3 shows every weekend. It was nonstop, I was also studying. I just had no time. I was completely burnt out.
I started to think, there's got to be a better way of doing this. I looked into what was out there as far as touring virtually. As we found out during the pandemic, live streaming is a big thing. A lot of people adapted that to reach their audience, which was very successful. Blond:ish started a festival, D-Nice absolutely blew up on Instagram. But after a while, staring at a person on a screen gets dull, no matter how cool the artist is. So, I started wondering, what else is there?
I got really interested in VR. This was 5 years ago, I was introduced to a company called Redpill VR through a friend of mine. Till this day, with everything I've seen in the virtual performance space, this is by far the most cutting-edge stuff. Their graphics are the highest quality. You can put a headset on in one of their worlds and comfortably stay in there for 2 hours, which is pretty new in VR. Back when I first tried VR, you'd feel nauseous because of the way the images turn over. Now, that doesn't happen anymore. It's starting to become a viable way for people to consume content in the future.
I decided to start building on that platform. I've built a couple of different virtual characters. One of them is me. I launched that character at an NFT NYC event. I played live as the character while she was simultaneously playing in Redpill's "Aurora," one of their metaverses. She was also playing on the screen behind me so everyone could see her. I have big plans for that character, as well as the other ones.
In the future, I hope she'll become a big part of my live show, whether she's a part of my visuals or people will tune in to watch her in VR. Virtual touring is going to be so massive because if you're fortunate enough to live in a major city like LA and earn a decent income, you might be able to go and see your favorite artist perform at a show. Most people don't have that luxury. Most people don't live in a big city like LA. Most people live in remote locations where big touring artists don't go because it's not feasible.
A lot of the people never get the chance to see a live show. But what if they had access to an Oculus headset? The Quest 2 is now under $300. Currently to run high fidelity graphics, you need an expensive gaming computer which is $3K to $4K. That's all going away in the next 6 months. Once that happens, all you need is a headset to tune in.
Pretty much, I believe it'll be like having a mobile phone. Everyone will have one, and that really opens up the whole world. Let's say you're one of the people who'll never get the chance to go and see David Guetta at Hï Ibiza; but you're a huge fan. You can pop on your headset and she's playing his show, you can be there too. See virtual David Getta who will be doing the same things that live David Guetta's doing. You'll be listening to the same music, seeing the same movements. You can walk around the world, even go up to the DJ booth and see what he's doing on the decks. Which is not something you can do at a live show, you never get that close.
It's going to be a really positive thing. I don't think it's going to replace live touring, nor would I want it to. It'll make live touring a more premium experience. If you're somebody like Calvin Harris or David Guetta who plays a couple hundred shows a year and undoubtedly has to deal with issues of burnout, maybe you'll choose not to do that. Maybe you'll play more virtual shows during the year and only play 10 live shows. Imagine if you're just doing 10 shows, you're going to put everything you've got into those 10 shows. They're going to become special for you again. It'll open slots for more new artists coming through. It'll be overall very special for everybody.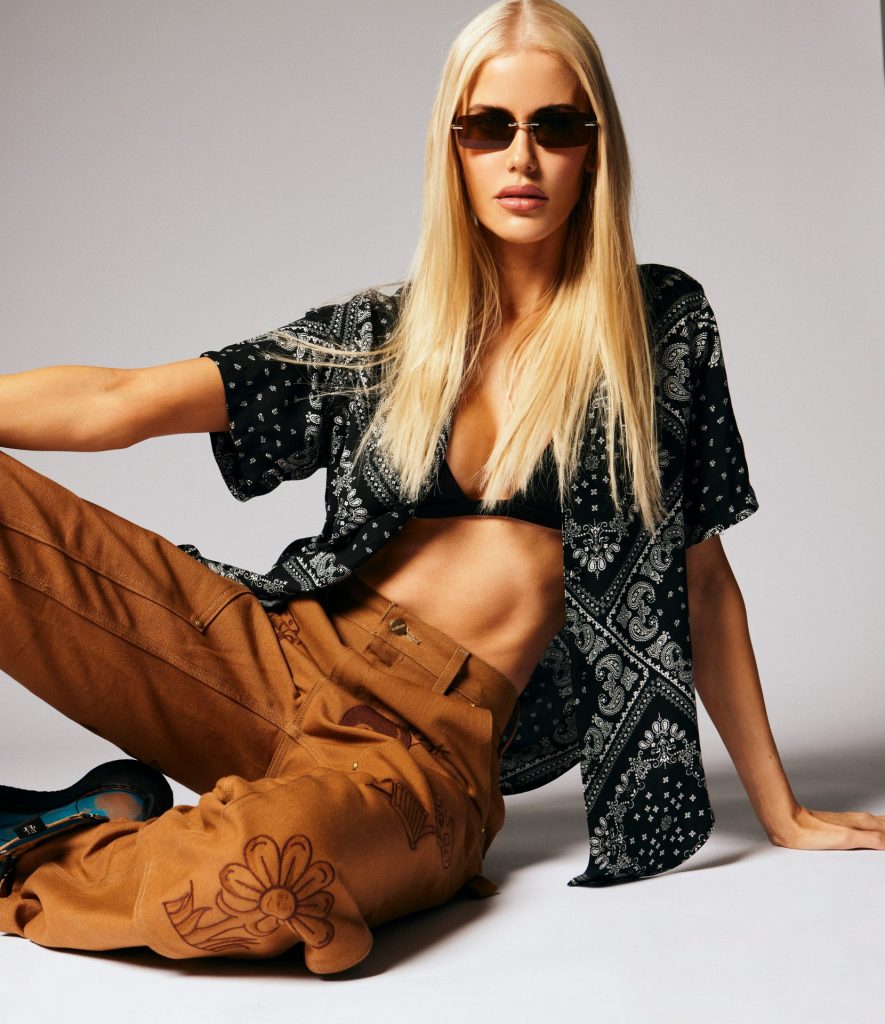 How was it working with Paul Oakenfold and his avatar?
Love Paul! He's great. We've been friends for a few years and he was one of the first movers on this. He really sets the future with it and he's excited for what it means for him. I interviewed him recently, he said he can see a world in which one day he hangs up the physical headphones, and tours virtually from his home studio. He can stay home, hang out with his kids, his friends, and still make music. Still play shows like he always has, but without having to hop on a plane and leave the comfort of his own home. 
Talk about your virtual avatar/virtual touring program.
Creating the avatar, I worked with a team of 6 visual artists who drew the avatar by hand. These guys are crazy with what they can create. The most brilliant artists ever. It's not like they draw something and that's the avatar, it's like Westworld. Every little moving part of the avatar is a piece of code. A way to imagine is there's a piece of code for every bone. To build one takes a team of people about 6 weeks. It's a lot of work and money.
Again it'll be one of those things where in the future, it'll get better, faster, cheaper with the introduction of the MetaHuman and other technologies like that. One day, you'll be able to go in and scan yourself to create an avatar that way. That's when everyone's going to have one. Virtual touring will become a common part of the way we all reach our fans. 
What can we expect from "DTML," arriving October 28th?
DTML is a UK flavored, tech-house banger. I've been testing it out in clubs and it's doing really well. I think people are going to love it.
What are you most excited for next?
Next, I'm really excited to keep moving forward with my virtual avatar stuff. I'm going to be touring that avatar as much as possible and putting out a lot more music. I have a song coming out every month between now and the end of the year, and an album at the top of next year. I'm super excited about that and plan to continue everything I just mentioned next year and beyond.
Follow Georgia Sinclair on Instagram to keep up.
About the Writer
Shirley Ju is a Los Angeles-based journalist and on-camera host with her own show called Shirley's Temple (with a focus on mental health). She lives, breathes, and sleeps music, and if there's a show in LA, you can find her there. Born in the Bay Area, the Hyphy movement is in her blood. Shirley contributes to several publications and also does interviews for VLAD TV. Follow her at @shirju on both Instagram and Twitter.