BPM Create and Artiphon have teamed up to give producers free sounds on the Orba 2. Orba is an award-winning synth, looper, and controller anyone can play. Play every sound imaginable with its unique sample engine, including monthly packs straight from BPM Create's arsenal.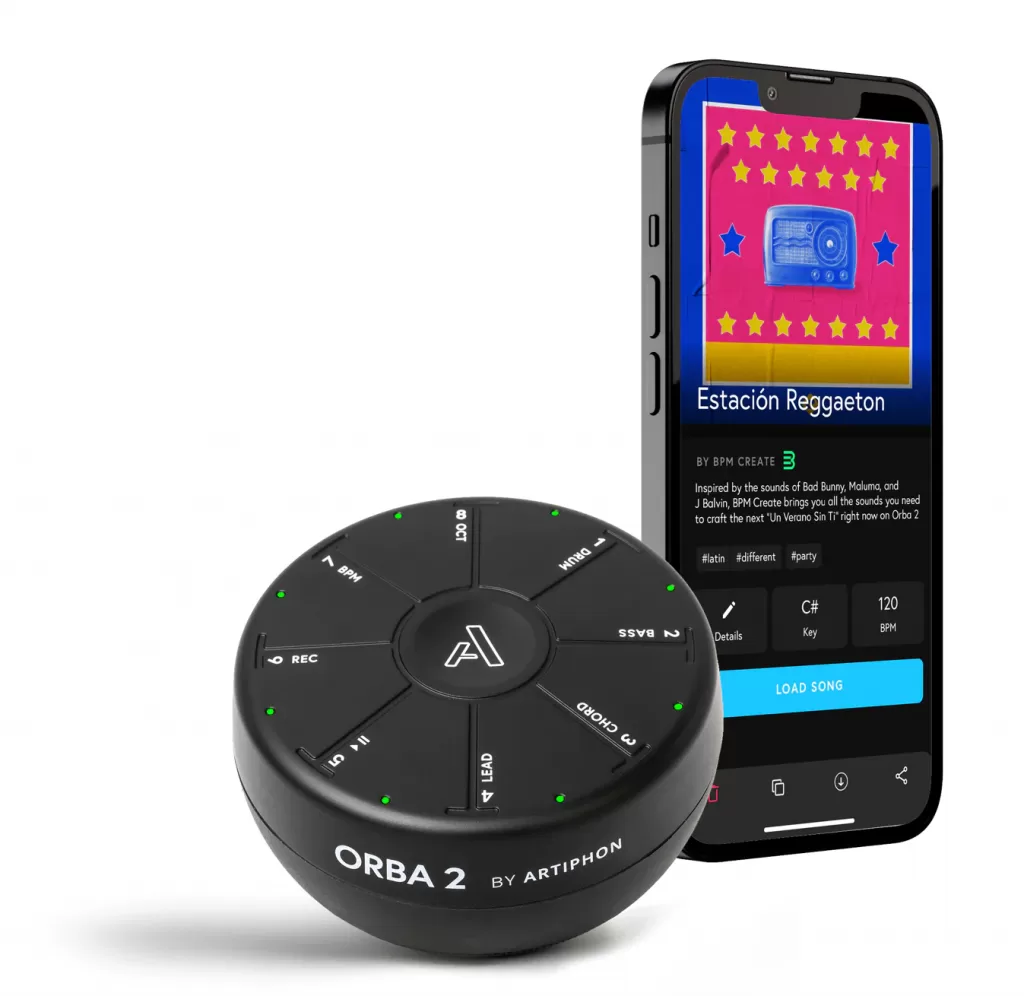 This month's featured pack "Estacion Reggaeton" is inspired by artists like Bad Bunny, Maluma, and J Balvin. Get all the sonic tools to craft your next big Latin radio smash right on Orba 2.
See what you can do with "Estacion Reggaeton" on the Artiphon Orba 2 here.
On the Orba 2, you can listen through the built-in speaker, or plug in and get loud. Customize your instrument with the Orba App and share your creations with friends. Take your creativity to new heights as you take Orba 2 anywhere you go.
You can experience BPM Create's sample packs on a new level with Orba 2. Visit Artiphon's website to learn more and add this fun instrument to your studio for only $149.99.