Destructo is a legend in his own right, so it's only fitting that he's teamed up with someone like Snoop Dogg for a new collaboration.Today, Destructo unveils his new single titled "You Only Die Once" with the iconic rapper, a song he's had in the vault over the years. Of course, in true Destructo fashion, "You Only Die Once" is a club banger that will have you moving, grooving, and living your best life.
Destructo's contributions to the electronic music scene alone do not go overlooked, serving as one of the most influential figures in the genre. He's also the founder of the HARD events brand, which transformed into a worldwide phenomenon. One of the most memorable festivals transpired in 2017 at HARD Summer, when Snoop Dogg played his debut album Doggystyle in full — making this collaboration even more meaningful.
This certainly isn't the first time Destructo has tapped into the hip hop space. His past collaborations include "Party Up" with YG, "Bandz" with Yo Gotti, Kevin Gates and Denzel Curry, "4 Real" with Ty Dolla $ign & ILOVEMAKONNEN, and many more.
BPM Supreme spoke with Destructo to discuss how he started DJing, his setup, favorite song to drop in a set, his new single with Snoop Dogg, the FriendShip cruise, an epic studio session with Too Short, and more!
How did you learn how to DJ originally?
I just bought some turntables. I had a mixer, a RadioShack mixer, when I was in high school. I was trying to figure out how to put two records together, scratching a little bit. I had the belt drive turntable that would start and always made the warp sound when the record starts, instead of a 1200 that you could start. I started messing around in my bedroom. I started this club called "The Sermon" and we needed to DJ, so I was the available person. [laughs]
Did you kill it? 
In my mind, I thought I was killing it. But it was an after hours party, we started at six in the morning. I played really hardcore techno so the technical skills, you didn't need to have them perfect. It was more like we're just trying to keep people awake.
Did you have mentors coming up?
I've always had a lot of mentors. Different arenas, it just depends. DJing, making tunes, business, shows. I got really lucky, I worked with Rick Rubin. I'd say the huge influences on me were Rick Rubin and another guy named Richard Russell. Both double R's.
How did you end up linking with Rick Rubin?
He used to come to my events. When I was doing those events in the early days, he used to come and was interested in electronic music. He hired me to do A&R for him, I got a lot of good artistry lessons.
Can you give us one?
The biggest one was more so things that move you. Don't follow the pack, don't listen to what other people say. If you're feeling it, follow your heart and what you believe in. Don't really follow the trends or any of that shit. It's ingrained in me now. But when I first met him, I'm like "wow, what's your formula?" You made the Beastie Boys first album, how did you do that?" He's like "I made it to enjoy myself." He wanted to make it so they can listen. It wasn't this big grandiose plan, it was to do something that's going to turn you on and your friends. Those things always turn into the big things.

What was it like DJing in the '90s compared to now?
Well, the equipment is definitely a lot different. I'm not lugging vinyl around. But also, the DJ is the focal point. When I first started DJing, I was in the back corner of the warehouse and nobody really knew where I was. People were watching what I was doing, but it wasn't like I was on stage like Kirk Cobain from Nirvana. I was almost in the corner and it was the vibe of the whole warehouse. Now, you gotta put on a show. Everybody's watching you, it's a much different situation.
Is it more pressure?
For me at this point, it's totally cool. Whatever, I don't care. In the beginning, it was definitely stressful. I started playing a lot again, to have to put on a show. But you're not stressing about the record running out. When you're DJing vinyl, you gotta really pay attention to what the hell's going on. Because you can't loop it, you can't quantize it. It's going. If the needle flies off the record, it's going. Much different. With the technology today, you can run around and do shit, and run back. I wouldn't feel comfortable running out to the front of it while you're playing vinyl, all tricky.
What is your setup?
Right now, they just switched everything again so I had to re-up everything I got. I use the DJM-V10, the new Pioneer DJ mixer that just came out. It has the three different filters, EQ things, then the CDJ-3000s. I just switched actually over the weekend. I played in Sacramento on Friday and there were some issues with my files, so I switched to a removable hard drive. I redid all my files and upgraded rekordbox. A friend of mine called it DJ hygiene. Every once in a while, you gotta hygiene your files and clean everything out. 
What is your favorite song to drop in a set?
People always seem to respond pretty well to "Party Up." If I don't play "Party Up" or techno, they get mad. Sometimes I forget because for me, I want to play new shit, but I think I have to play those. Also the remix I did with "Jolene" by Dolly Parton. 
Speaking of new shit, definitely want to touch on your new song with Snoop Dogg called "You Only Die Once." That is a deep title.
Yeah. [laughs] Instead of YOLO, it's YODO. You know, Snoop's the master with lyrics.
How did this song come about? Have you guys had it for a while? 
Yeah, I got the vocals from Snoop. Sent him some tunes, some beats. He really had this specific verse he made for the track. I had various iterations of it over the last year or two, and finally settled on this version. I had the vocals and tested them out over different things.
When did you know it was ready?
When Snoop's crew said it was ready. [laughs] I've been trying for a while to hit him with some different ideas until they finally said, "Okay, this is the one. Let's roll with it."
How did you and Snoop connect initially? 
I've worked with Snoop a bunch of times over the years. It might've been the Hard 10 when he played Doggystyle, we really got to hang out there. I said "I'd love to get you on track." I was DJing one time at Too Short's. He was doing a podcast and he had some party down there. I was DJing, he came over. I don't think he knew who I was really, but he said "man, you're killing it right now." I was playing a lot of old '80s shit, Afrika Bambataa. He was into it, so we always vibed. We finally made it happen.
That must have felt nice to hear that you're killing it from Snoop.
Yeah, it was pretty fun. That happens once in a while. One time, the dude from Daft Punk was there. Thomas was standing right there talking to Falcon, two feet from me. I'm like "oh God." Big moments like, "don't fuck this up. Daft Punk's sitting right there." It puts the pressure up a little, but it's good for you. 
Snoop performing Doggystyle in full at Hard Summer was so iconic. What's your best memory from that day?
Man, there were so many memories from that day. That was the last Hard I ever was involved in, so it was a bittersweet moment. I love Doggystyle, I love that record. It was cool, he brought everybody up on stage. Everyone was there. For me when I played, I had Giorgio Moroder come out. My last song, I played "Last Dance" that he produced for Donna Summer. It was hard, that was definitely a moment that day. For sure.
Is releasing the record right after 4/20 intentional? Because Snoop…
I mean, it just worked out that way. But it's cool. Snoop is releasing another record on 4/20, so ours is 4/21. Come on, you gotta get the 4/20 vibes cracking with Snoop. [laughs] It's good ju-ju. 
What do you want fans to take away from this record?
Hopefully they bang it in the clubs hard. It's a club banger. Listen to it on a big system, where the bottoms fucking slap!
Do you ever get nervous at this point? 
Ehhh, not really. I was telling someone this the other day, I've played God knows how many shows. I've had one or two festivals… where was I? In Australia for the first time. I flew to Australia like Australia's gonna be sick! Then you get there and there's two people. With a few people, it's hard to play. I'll still give it my all but that's the only time, because you lose one, you lose half the crowd.
Was that recent?
No, this was a long time ago. Sometimes you'll go to a festival and think I'm going to kill it. I was up against The Prodigy, the headliners. Nobody wanted to play that slot, so everyone went to the other stages. I was in a room. I had 200, 300 people in a room that held a couple of thousands. I pulled everyone on stage, made a little dance party on stage. There were a lot of people who went on FriendShip, I always make the best of it. When you're in that situation, it's a little nerve-wracking. But when it's normal, it's fine.
How do you prepare for a big festival versus a smaller show?
Big festival, you gotta come with festival tracks. Bangers. Constantly keep it jumping. Smaller show, you can build it up more. You can vibe it more. I prefer that. I prefer to vibe it and bring it up. Sometimes when it's all bangers, I'm a little more subtle. But someone told me once, you gotta play to the weather. Big, small, you gotta feel it out. You gotta know what to do.
What is the craziest gig you've ever played?
There's been so many. One time, I played on a sandbar in Fiji with Skrillex. It was when the tide went down, they boated everyone out there and we set everything up. We played for two hours. When the tide came back, we had to leave. That was cool. I've had so many crazy gigs, I can't really think of them all. I played out for Daft Punk when they played in LA in 1997. They did two nights at the El Rey, it was like 800.
How was that?!
It was cool. I barely remember it. I was playing vinyl. Two nights of Daft Punk, El Rey. They weren't that big. It was 700 or 800 maybe.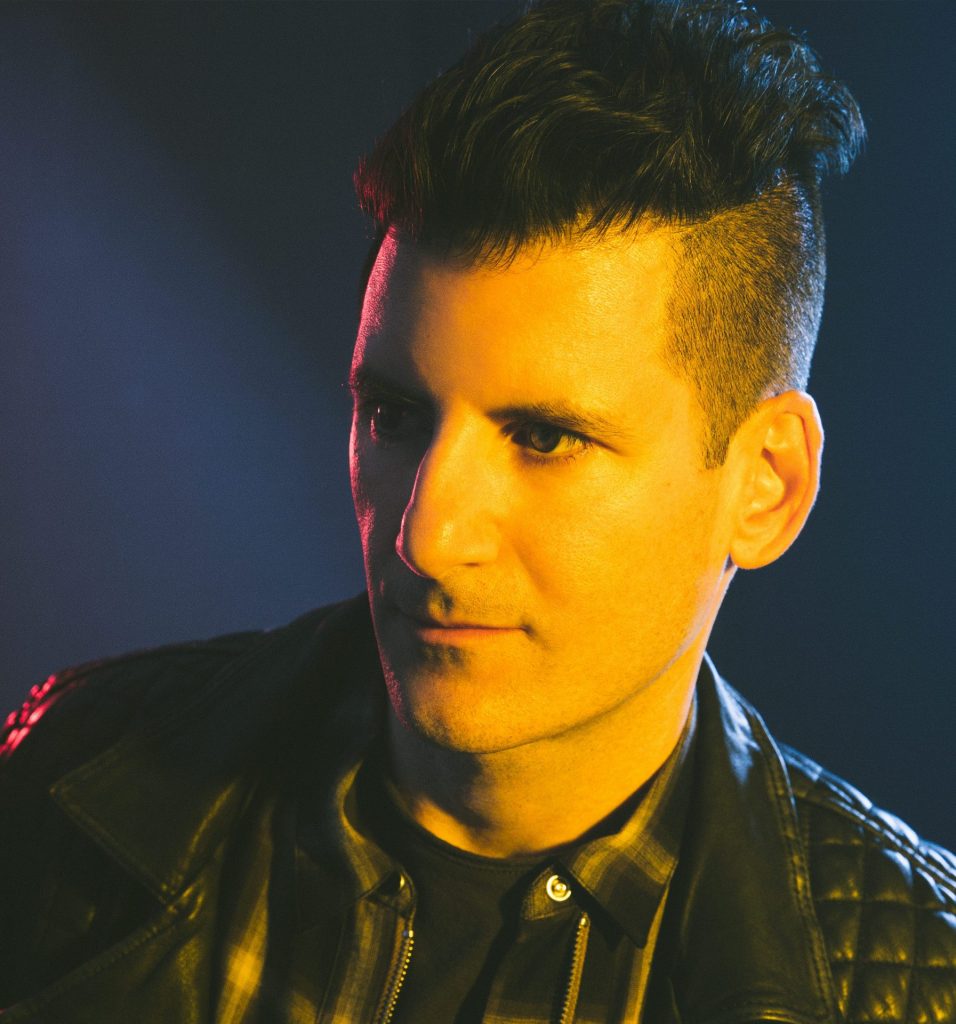 Any advice for aspiring DJs and producers who want to follow in your footsteps?
Number one, be original. Number two, don't ever give up. You gotta be a hammer. You gotta keep pounding, pounding, pounding. You gotta be relentless, and you gotta be unique and original.
How was the last FriendShip cruise? I remember when you announced that and I always wanted to go!
It was so much fun. We haven't gotten to do that in three years, our last party was January 2020. It was the last party l did before COVID started, then probably the last back. [laughs] Everyone's like "don't do a ship. Don't do a ship." You know, COVID. So I was very gun shy, but my audience kept saying "no, we want to go!" We went for it and they loved it. Got the rust off, but the show was amazing. I had my pro skateboarders, I had Dita Von Teese come. Wax Motif was there. We had Afro House. It was great vibes for sure. It's just a lot now to carry into 2024.
How do you top something like that? What do you have cooking up?
I got a couple of surprises I may be dropping here pretty soon. I'm working on it, so stay tuned for that.
You've worked with everyone from Kevin Gates to YG to Denzel Curry. Do you have a standout collaboration that's most meaningful to you?
Each one is different. I could do a whole movie on each song and how they happened. They all have their weird, special journey. To me, it's not like I was in a room with record company executives and they're like, "Hey, we paired this with this. You're gonna have a hit." To me, I met these people. I was fortunate enough to be able to go in the studio with them and, and do something really fun. Because I'd never really even done that before. I never really got in the studio with vocalists like that, it was always on a computer making tracks for people to DJ.
I remember Too Short asked, "What's the song about?" I never really thought of it like that in the beginning, because I was making a beat to make people dance. But then I realized okay, you gotta craft a narrative. Give him something to go off. At the time, I had a shirt that had Rottweilers on it. I said, "it's about dogs." He's like "okay." He listened to the beat, then he's like "every night I chase the cat." He made this whole song about this dog that sneaks out at night and hooks up with all the other cats and dogs in the neighborhood. I was blown away.
That was just one. I went to E-40's house. Each song is really really special to me. Whatever happens after they're done, it's more for me. I was able to make songs with all my heroes.
Did E-40 cook for you?
He didn't cook, but he started with the craft, malt liquor that he had. He brought out the wine, some smoke, it was fun. It was really fun. I'd love to go back to his house. It was fun because I had no idea what he's gonna do. He goes "I was in the shower, and I was thinking of the song." He pulls his phone out and the first lines of the song, he says "Dollars dollars, all I think about is commas. Sex and liquor, jewelry and clothes. UNGH!" He looked at me like, "you like that shit?" Hell yeah, this is so amazing. He kept going, he had it all done. Each time it's completely different.
Anything else that you're excited for?
I got a bunch of shows coming up, come see me. I got the new tune dropping with Snoop: "You Only Die Once." YODO!
Download now on BPM Supreme.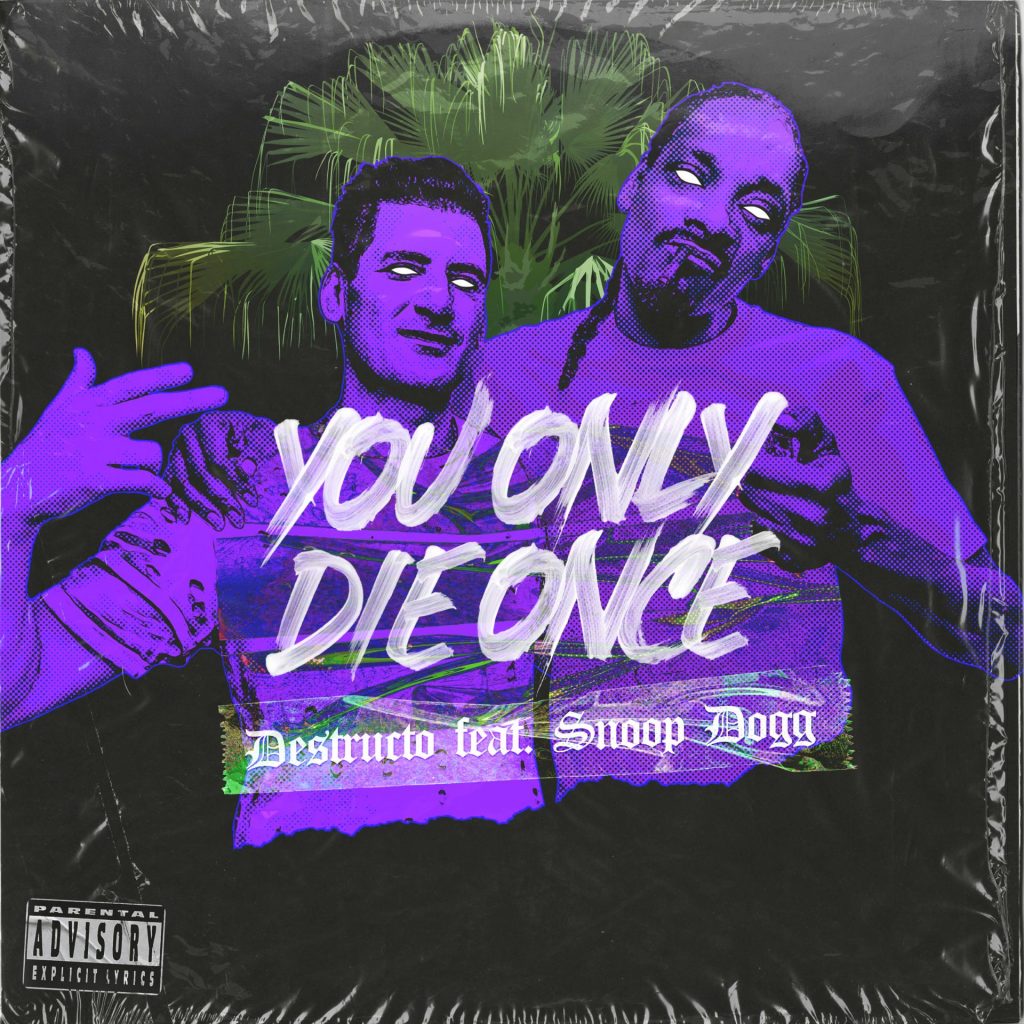 About the Writer
Shirley Ju is a Los Angeles-based journalist and on-camera host with her own show called Shirley's Temple (with a focus on mental health). She lives, breathes, and sleeps music, and if there's a show in LA, you can find her there. Born in the Bay Area, the Hyphy movement is in her blood. Shirley contributes to several publications and also does interviews for VLAD TV. Follow her at @shirju on both Instagram and Twitter.