Have you ever thought of a melody idea while out and about? Dreamed up a spontaneous drum beat while on the way to work? If so, you're not alone! Plenty of producers and musicians can't help but dream up song ideas while on the go. 
Fortunately, a few DAWs have compatible apps that allow you to continue or start new ideas even when you're away from your computer. Below, we'll compare and contrast some of the best DAW companion apps so that you can find the best tool for mobile beat making. Let's dive in!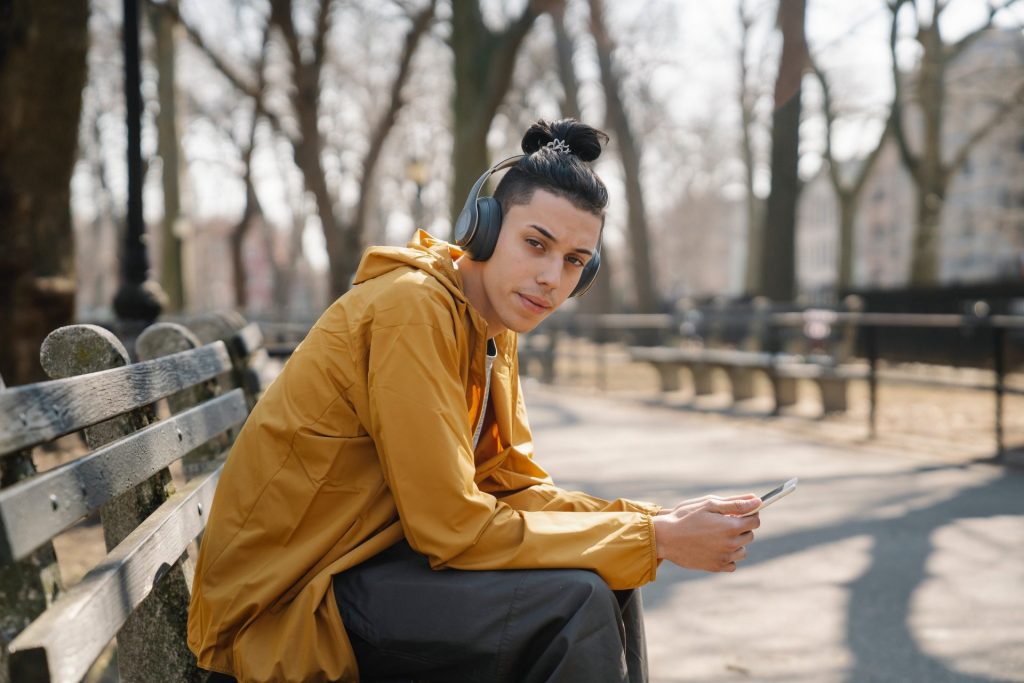 What Is a DAW Companion App?
As the name suggests, companion apps are designed to work directly with your DAW. These apps either help extend the creation experience to your mobile phones or tablets, allow you to build music independently of your desktop space, or both. 
DAW companion apps help you build beats on the go, though some are more complex than others. Some of these apps are free, but you can expect most compatible DAW apps to cost between $5 and $20. 
5 DAW Companion Apps Compared 
Without further ado, here are some of the top companion apps to help you build beats from virtually anywhere: 
Ableton Note
Ableton Live recently released Note, an iOS app that allows you to start forming ideas and then sync to your full Ableton 11 session later on. This vertical interface provides a drum pad, keyboard, sampler, launchpad loaded with samples, and loop arranger to help you sketch out your songs. 
PROS:
– 5 different beat-building screens for various creation approaches
– Built-in sampler for easy field recordings
– Live automation capture
CONS:
– Not laid out like a traditional DAW
– Only available for Ableton 11
Bandlab
Bandlab is a great choice for new musicians as it's a 100% free online DAW that makes it easy to connect and collaborate with its embedded social network. The free companion app has over 200 MIDI instruments, a looper, and a sampler for recording directly into your phone. You can also share directly to the Bandlab network on the app, so it's easy to get feedback on your new ideas.
PROS:
– Free app and DAW
– Built-in social network for sharing music
– Vertical orientation that might be more appealing to mobile beat makers
CONS:
– Fully online DAW has understandable limitations
– There's a 15-track limit to BandLab's DAW
FL Studio Mobile
If you're looking for a layout that most closely resembles the desktop DAW experience, FL Studio mobile is a great choice. This studio seamlessly integrates with the desktop software and features built-in effects, an audio mixer, and FL's classic step sequencer for quickly building beats.
PROS:
– Familiar DAW-like layout
– Built-in project templates to inspire beginners
– Piano roll and MIDI editor are intuitive and spacious for crowded fingers
CONS:
– Heftier price tag for a mobile app at $13.99
– Might be a bit clunky for those without prior DAW experience
Logic Remote
Logic Remote isn't a mobile DAW, but it's definitely worth considering if you're a Logic Pro or GarageBand producer. This free add-on allows you to navigate quickly through mixing windows and adjust toggles, even within third-party plugins. The remote also provides custom mapping to help you access the quick keys you use most often.
PROS:
– Helps expand your Logic workspace
– Free tool
– Can be used to adjust Logic tools and third-party plugins
CONS:
– Not a full-service DAW
– Can't be used without the desktop version of Logic
Cubasis
If you're seeking a companion DAW app that can truly hold its own, it may be worth going with the Cubasis suite. This is one of the few mobile DAWs with unlimited tracks, send effect racks, and timeline organization tools. The Cubasis mobile app comes with plenty of VSTs and built-in plugins to help you get a full-sounding song on the go.
PROS:
– Stands out as one of the best standalone mobile DAWs, regardless of desktop compatibility
– Provides automation toggles and helpful undo and redo buttons
– No track limit
CONS:
– One of the most expensive mobile DAWs
– You have to pay for additional effects and plugins
As you can see, there are plenty of companion apps to help you continue the beat making process while on the go. While these compact interfaces may take some getting used to, mobile DAWs and DAW tools make it easy for you to capture ideas as they come. Enjoy building beats from anywhere and everywhere!
About the Writer
Kate Brunotts is an audio engineer and music producer from New York City. When she's not writing about music, producing music, or singing and songwriting, Kate helps others realize their unique sound, whether through a fresh mix, new instrumental approach, or total rework of a particular sound.